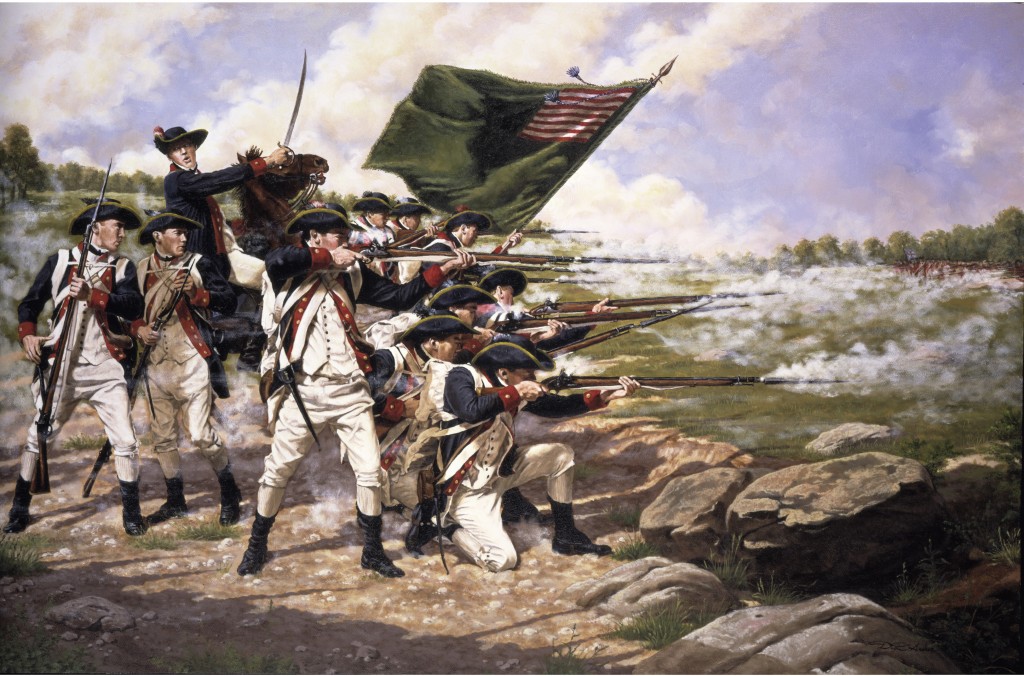 If I were to be perfectly honest, I would recommend cracking open a refreshing bottle of dry rosé with your July 4th barbeque. This is very likely what I'll be drinking, but frankly, dry rosé seems too effete, too continental, for celebrating America's Independence Day. We didn't gain our independence by playing nice with the Brits, negotiating at endless length, relying on the hope of their essential good nature.
No longer able to bear, among other indignities, taxation without representation, our ancestors risked their lives and the well-being of their families so that we could live as a free people. They took up arms and kicked those colonial bastards out of the country by force, because force is the only language tyrants comprehend.
No, as delightful as dry rosé may be, it does not rise to the task of commemorating the wisdom, bravery and strength of our foremothers and forefathers. Independence Day calls for something unabashedly powerful and unashamedly American. Something with a bang. Something like Artillery Punch.
The first time I had Artillery Punch was at a friend's holiday party. I remember consuming only about two glasses of the punch (along with, admittedly, a fistful of rum balls), before we all decided it would be a great idea to strip off our Christmas sweaters and take some topless group photos. It's that kind of punch.