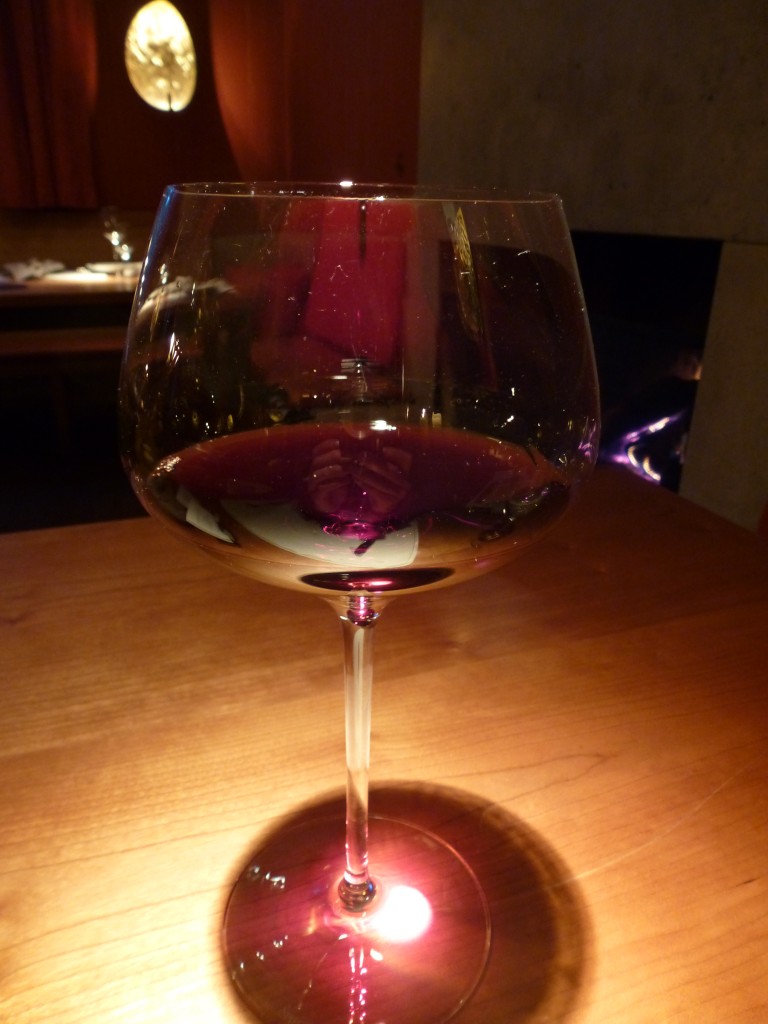 It probably won't come as a great shock that Germany produces some red wines, but as The Sotheby's Wine Encyclopedia notes, "Even members of the wine trade find it surprising that almost 37% of German vineyards are planted with black grape varieties." That figure certainly came as a surprise to me. Where is this apparent sea of German red wine? Certainly not on the shelves of American wine shops — Even the largest stores typically carry just one or two.
The most widely planted (and some would argue most successful) red grape variety in Germany is Spätburgunder, which we know as Pinot Noir. But according to The Oxford Companion to Wine, "Few of these wines are exported since demand so much exceeds supply within Germany, and prices are high." And surely foreign markets would be difficult for these wines to crack. I suspect if the average American wine consumer saw a high-priced Spätburgunder on the shelf, they would be loath to take a risk on it, even on the off-chance they knew it was a Pinot Noir.
But should you encounter a Spätburgunder at a reasonable price, and should you be a fan of Pinot Noir, I recommend snapping it up. It's true that not too long ago, the "typical Spätburgunder was pale, sweetish and all too often tinged with rot-related odours," according to the pull-no-punches Oxford Companion. I had a number of these when I studied abroad in Germany, and I must admit they put me off Teutonic reds for years.
How times have changed! Lower yields and longer maceration periods (the time the juice has in contact with the grape skins and seeds) over the last two decades have markedly increased quality, and I have to agree with Sotheby's when it argues that nowadays, "talented winemakers have produced truly beautiful, silky-smooth, well-colored red wines from [Spätburgunder]."
I tasted a number of fine Spätburgunders on my last trip to Germany, and they ranged from fruity and pleasing to absolutely lovely:
2008 Weingut August Kesseler Spätburgunder Trocken: This wine from Assmannshausen in the Rheingau had the classic cherries and earth aroma I associate with Pinot Noir. It tasted light, fruity, spicy and earthy, again in classic Pinot fashion. The almost tart acids really perked up when paired with some saddle of venison.
2008 Weingut Schloss Eberstein Spätburgunder Trocken: No one can accuse this winery east of Baden-Baden of overpricing its Spätburgunders — I found a German shop selling bottles of this for just €9 (about $12). A clear brick-red color, it smelled of red fruit and iron. It moved from ripe up-front fruit to a velvety midsection to some rather rustic white-pepper spice. Oddly, I also drank this wine with venison, which it matched perfectly.
2009 Weingut Seeger Heidelberger Herrenberg Spätburgunder "S" Trocken: This winery based in northern Baden takes its highest quality Blauer Spätburgunder (another German synonym for Pinot Noir), designates it as "S", "R" or "RR", and ages it in small French-oak barriques for 18 to 20 months. The Sotheby's Encyclopedia actually cites wines from the Herrenberg, a steep vineyard just outside Heidelberg, as particularly worthy of note, and highlights Seeger as a top producer. I certainly enjoyed this wine — it had aromas of cherries, tobaccos and earth, and open red-fruit flavors which tightened up and crescendoed into some black-pepper spice.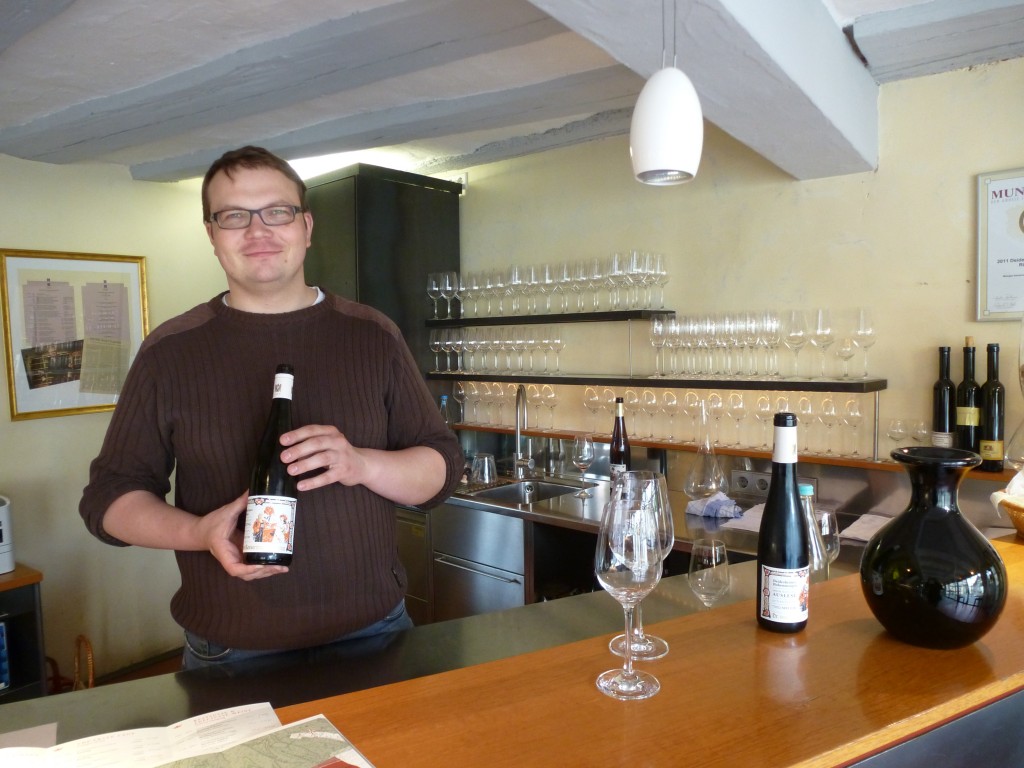 2011 Weingut Dr. von Basserman-Jordan Spätburgunder Trocken: This Pinot Noir from Pfalz-based Basserman-Jordan had a particularly earthy aroma, with notes of iron and cherries. It tasted brick-red, with powerful black-pepper spice and a touch of something herbaceous. I wouldn't call this one "refined;" it was more rowdy and rustic, which is not at all a bad thing.
2010 Weingut Dr. von Basserman-Jordan Ölberg Grosses Gewächs Spätburgunder Trocken: There are a lot of rules governing what qualifies a wine classified as "Grosses Gewächs," a very recently developed designation which translates as "Great Growth." Most important is that these wines come from vineyard sites which have shown themselves over the years to be truly superior. There are also rules about residual sugar and so forth (as there always are in Germany) which I just can't bring myself to write about. You can often tell a wine is a Grosses Gewächs by the "GG" on the label, but prior to 2006 or so, you just have to know your vineyards.  In any case, this Spätburgunder comes from the Ölberg, a vineyard which produces some of the Pfalz's very top red wines. It had a more herbaceous aroma, and it felt more under control, its red fruit flavors complemented by vanilla notes and white-pepper spice. It seemed elegant, this Pinot Noir, with a silky, creamy texture. Superb.
None of my resources, incidentally, indicated why the Germans call Pinot Noir "Spätburgunder," which translates as "Late Burgundian." It seems an odd name for a grape which traditionally ripens early. My theory is that Germans simply called it "Burgunder" until an even earlier-ripening Pinot Noir mutation evolved in Franken about 150 years ago. To distinguish between the two, it only made sense to call one Late Burgundian and the other Early Burgundian, or Frühburgunder.
Germany, Pinot Noir August Kesseler, Basserman-Jordan, Grosses Gewächs, Schloss Eberstein, Spätburgunder, Weingut Seeger