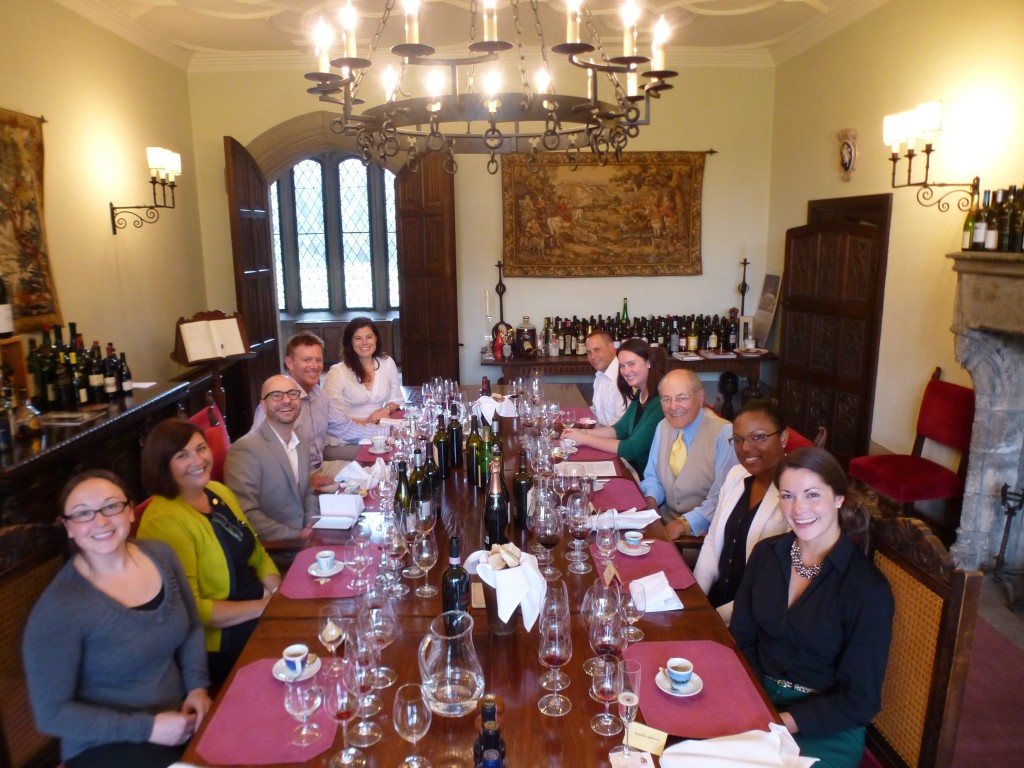 When people think of sparkling wine, the first thing that comes to mind is usually Champagne, but the French certainly don't have a monopoly on delicious bubbly. As noted in The Oxford Companion to Wine, vast numbers of sparkling wines are crafted in Italy "from a bewildering range of grape varieties, in a dazzling array of colors, alcoholic strengths, and residual sugar levels."
Prosecco, which has taken America by storm, is surely the most well-known, and perhaps rightly so — it usually delivers elegantly small bubbles, fresh fruit and well-balanced acids. It can be an excellent value for the money. But with so many Italian sparklers, why stop there?
The Oxford Companion counts some 30 Italian DOCs which permit sparkling wine, but The Sotheby's Wine Encyclopedia claims that there are "'may be spumante' clauses littering over 100 of [Italy's] DOCs." No country in the world makes so many different kinds of sparkling wine. Yet, the Encyclopedia continues, only one of Italy's appellations insists on metodo classico (using bottle fermentation in the style of Champagne): Franciacorta.
While at a tasting in the Tudor-style Tangley Oaks mansion which serves as the headquarters for Terlato Wines, I had a chance to sample a sparkling wine from this region in north-central Italy. The very first wine we tasted was a flute of non-vintage Berlucchi "Cuvée 61" Rosé. Terlato chose a wine by one of the most venerable of Franciacorta's producers — the World Atlas of Wine notes that Franciacorta makes Italy's best metodo classico wines, and goes on to say that "Italy's great sparkling success story began in the 1970s on the Berlucchi family estate in direct imitation of Champagne." The metodo classico wines we enjoy from Italy today all started with Berlucchi.
The Cuvée 61 "celebrates the magical decade of the 60s," according to the Berlucchi website, "a time of optimism and experimentation." I suppose in the 1960s, it must have seemed wildly optimistic to think that Franciacorta could produce fine metodo classico wines, and attempting to do so was surely a very experimental undertaking fraught with risk.
We are lucky Berlucchi decided to go for it — the Cuvée 61 Rosé was pretty, fragrant and flavorful. A blend of 50% Chardonnay and 50% Pinot Noir (traditional Champagne varieties), this salmon-orange sparkler had aromas of berries and dusky citrus. Zippy, pointy bubbles and juicy, orangey acids kept things very lively through to the finish, which had a touch of aromatic berries and yeast. At about $25 a bottle, it's less expensive than most Champagnes and deeper than most Proseccos, making it a fine value and a romantic choice for a date night.
For those of us going to parties instead of on dates, non-vintage Fizz56 Brachetto Spumante would be a good alternative. This 100% Brachetto is from Piemonte (Piedmont) in Italy's northeast, and it is the first DOC Brachetto I've ever sampled (as opposed to DOCG Brachetto d'Aqui). Finding information about this wine proved to be rather difficult — the winery's website is but a single page with a photo — and the fact sheet I received from Terlato was hardly more forthcoming. It says Fizz56 comes from a "small winery nestled in the heart of Piemonte, known for their outstanding Brachetto." But who are they? Apparently the winemaker is also quite shy — the Terlato website notes only that he or she is "a secret genius."
Well, whoever made this wine at whichever winery in Piemonte, it's very fun to drink. A strawberry red, this Brachetto had a candied floral nose, as someone at the lunch table astutely observed, and it tasted pleasantly bright, fruity, juicy and floral. If the idea of a berry-infused Moscato d'Asti sounds appealing, this wine is for you. And with its relatively low alcohol content, it makes an ideal summer aperitif. It's not inexpensive at about $20, but it's a fine example of Brachetto, and the beautiful color is sure to enliven a party.
Note: These wines were provided free of charge as part of a complimentary tasting at the Terlato estate.
Up next: A non-Italian Pinot Grigio, an exotic Greek delight, and a Sauvignon what?