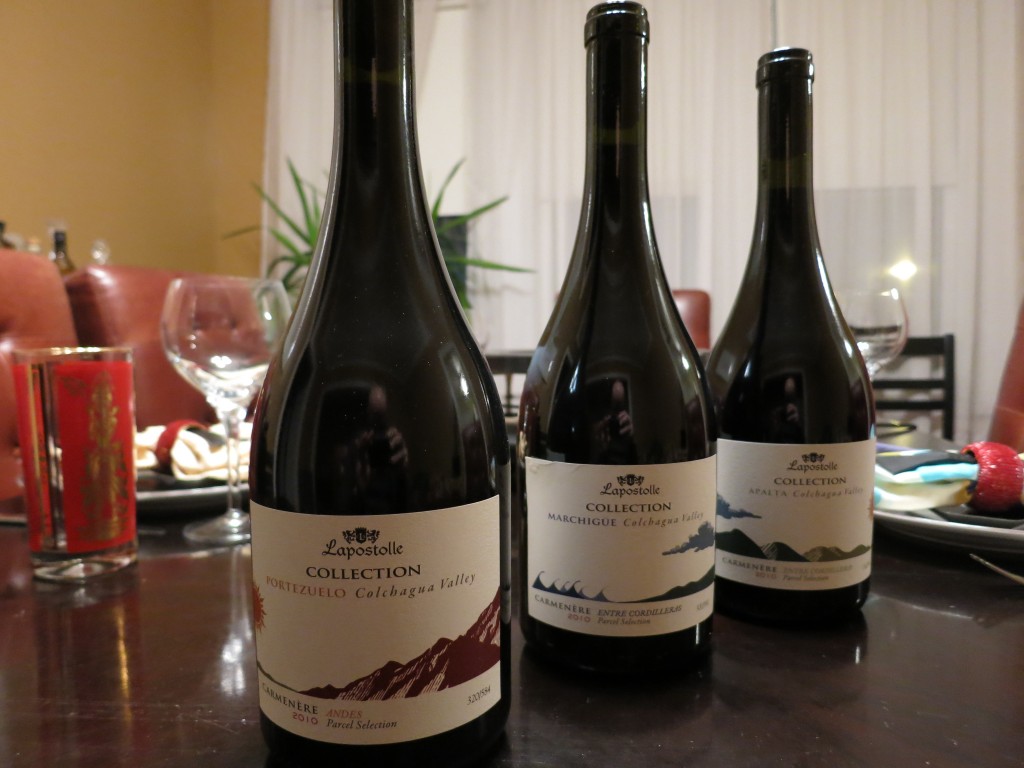 Single-vineyard wines are nothing new. Burgundy has perhaps the most famous examples, and in recent years, vintners in the U.S. have also started marketing vineyard-designated bottlings. But it's still relatively rare to see single-vineyard wines from anywhere in South America, which has a shorter history of high-quality winemaking.
Vinous excellence is certainly no stranger to South America now, however, as illustrated by this recent tasting, and this one, and this one. It makes sense that ambitious winemakers would now want to take things a step further and start delving into the subtleties of terroir.
The word "terroir" refers to all the factors affecting a certain patch of land, be it soil composition, exposure to light or wind, elevation, rainfall, etc. Wines lose their sense of terroir in direct proportion to the size of the geographical area from which their grapes were harvested. A Sonoma Coast wine will have, in theory, more of a sense of terroir than a wine labeled simply "California," even if the Sonoma Coast wine comes from more than one vineyard.
This concept sounds esoteric, and you may very well be wondering, who cares? And it's true that a single-vineyard wine does not guarantee quality, nor does a blended wine necessarily suffer in any way. Some of the world's very best wines are blends. But single-vineyard wines most often come from vineyards that winemakers regard as special. Setting the grapes from this vineyard aside allows them to display all of what makes that particular site great. A single-vineyard wine also connects the taster to the land in a way that a blend, however grand, simply cannot.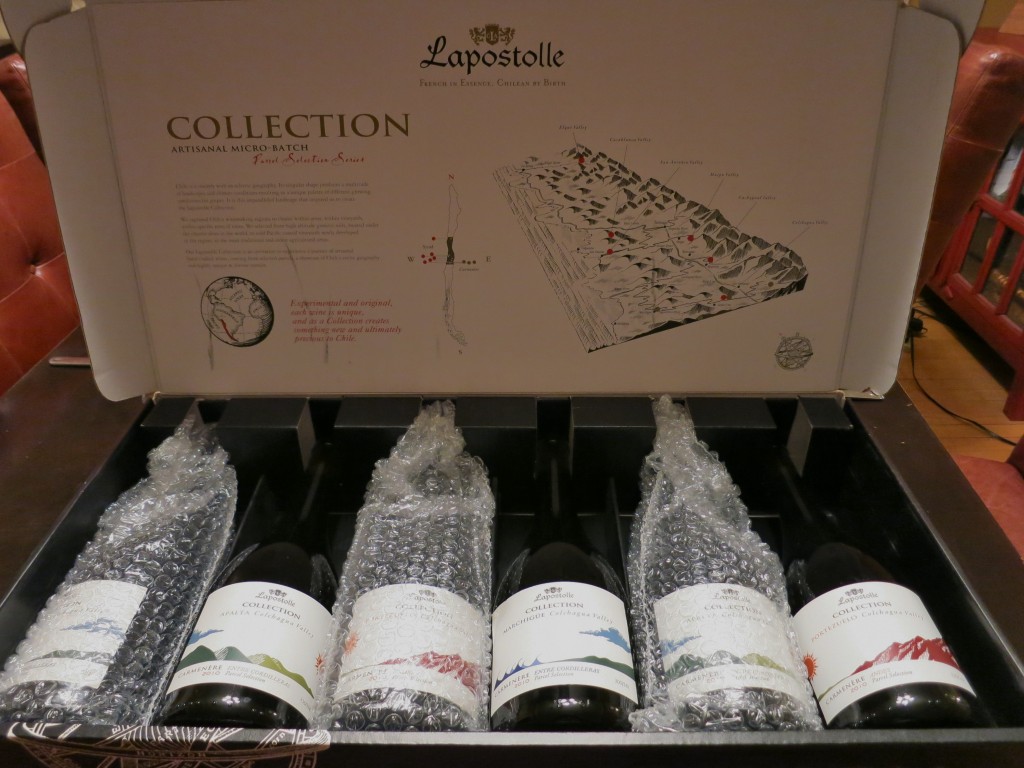 I was very excited, therefore, to learn about Lapostolle's single-vineyard Carmenères and Syrahs. I can't recall tasting single-vineyard Chilean wines before, and I'd never tried a single-vineyard Carmenère from anywhere. This variety was popular as a blending grape in Bordeaux in the 18th century, according to The Oxford Companion to Wine, but it slowly fell out of favor for various reasons, and now it rarely pops up in its homeland. The grape arrived in Chile from Bordeaux in the 19th century, where it was mistaken for Merlot until 1994. Now, just 20 years later, Carmenère has become the signature variety of Chile.
The country may be extraordinarily narrow, but the terroir varies as much east to west as north to south because of the effects of the Pacific Ocean and the Andes Mountains. It was absolutely fascinating, then, to taste single-vineyard Carmenères from Marchigüe, near the Pacific, Apalta, in the middle of the country, and Portezuelo, closer to the mountains (as illustrated by their labels).
Each was a delight. The 2010 Marchigüe smelled of plum jam, and it had dark fruit leavened by bright green peppercorn spice. The 2010 Apalta had a heady, jammy aroma and flavors of ripe dark-red fruit and big but focused white peppercorn spice. The group favorite, however, was the sexy 2010 Portezuelo Carmenère, with its creamy raspberry aromas and big, dusky fruit. Some smokiness and meatiness undergirded the fruit, and despite the ripeness and sultriness of the wine, it maintained impressive focus. Though each wine came from the same grape, the same vintage and the same producer, each had its own distinctive character.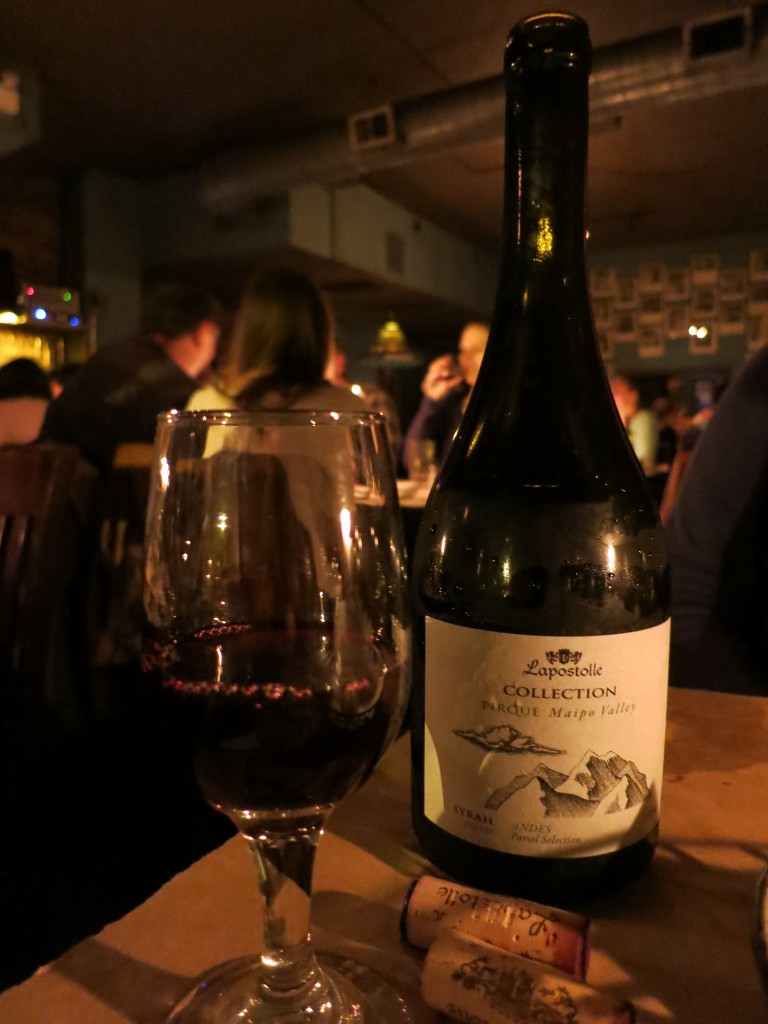 I also had the opportunity to try two of the six Syrahs, which come from vineyards running north to south. The 2010 Pirque and the  2010 Las Kuras both came from vineyards relatively close to the Andes, but the Pirque vineyard is in Maipo, and Las Kuras is in the Cachapoal Valley, the wine region immediately to the south. The Las Kuras Syrah smelled of chocolate and violets, and its bright acids and black pepper spice kept its dark fruit well in balance. The Pirque also had notes of chocolate and violets in its dark fruit aroma, but it felt silkier on the tongue and revealed itself more slowly than the Las Kuras. It had a freshness underneath its ripe, ripe fruit, like eucalyptus or green peppercorn. It felt sexy and very classy, whereas Las Kuras was more of a "punch in the face — in a good way," as a fellow taster noted.
Either the half-case of Syrah or the half-case of Carmenère would be an ideal base for a wine-tasting party. It's great fun to try the wines side-by-side to compare them. The boxes also make a beautiful gift for a wine lover you would like to impress. Each half-case costs $200, and you can purchase them at uncorked.com. The Carmenère box includes two wines from each of three vineyards, and the Syrah box includes six different wines.
I suspect we'll be seeing more and more single-vineyard wines like these coming out of South America, and if these thoroughly delicious bottlings are any indication, we're in for a treat.
Note: These samples were provided free of charge by Terlato Wines.