I'm going to take a post and write about some wines that are neither obscure nor especially unusual, and it's for a very important reason. In fact, it's for the most important reason to drink a wine. More on that in a moment.
Chris Hanna, the engaging president of Hanna Winery & Vineyards, recently hosted a wine tasting and dinner at Ravinia, one of Chicagoland's loveliest outdoor concert venues. The torrential downpour we suffered throughout the event must have come as a bit of a shock to this Sonoma winemaker and cookbook author accustomed to drought conditions in California.
The worrisome drought was the topic of the audience's first question for Hanna. Fortunately, the dry conditions haven't caused her vineyards to shrivel. "The premium wine grape crop is of such value," she explained, "they're not going to cut off our water. Yet. If we have one more year [of drought], we may have to meter," she added in a slightly more ominous tone. But at least for this vintage, Napa and Sonoma wine lovers have no need to panic, she reassured us.
Hanna made her first vintage of wine "at the tender age of 12," when her family had 12 acres of vines in the Russian River Valley, which, at the time, "were in the middle of nowhere." She expanded Hanna Winery's holdings to 600 acres today, split among vineyards in the Russian River Valley, the warmer Alexander Valley farther to the north and farther from the cooling influence of the Pacific, and the high-elevation Mayacamas Mountains yet farther inland.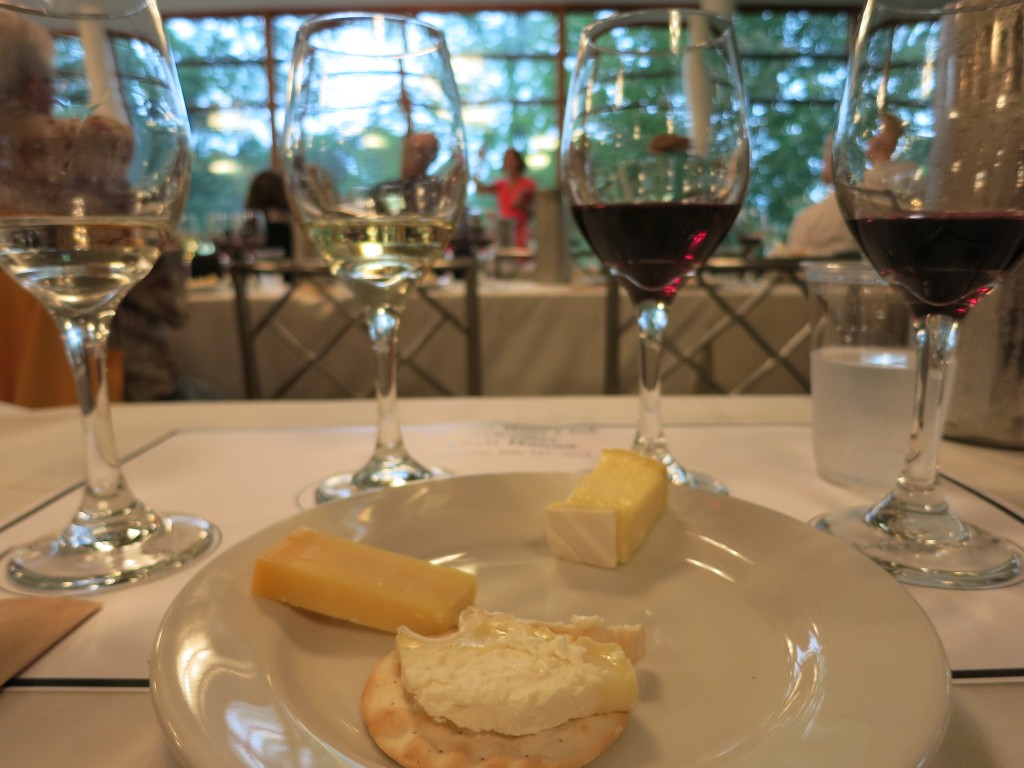 Hanna's early winemaking start now pays hefty dividends. Her 2014 Russian River Valley Sauvignon Blanc, for example, gets everything right. Hanna notes that in Sonoma, "high-tone flavors don't get baked out by the sun," and she maximizes the Sauvignon Blanc's inherent freshness by picking the grapes at night and fermenting in stainless steel. The wine had that zesty, grassy, minerally aroma I love in a Sauvignon Blanc. It tasted focused and bright, with lively grapefruity acids and edges rounded by a bit of malolactic fermentation. It sliced through some rich Boucheron cheese like a knife. An excellent value for $19 a bottle.
The 2013 Russian River Valley Chardonnay displayed similar attention to balance. I've frequently hear from people scarred by butter bombs that they don't care for California Chardonnay, or even any Chardonnay at all. I can empathize — I once had a harrowing experience with some Toasted Head. And indeed, this Chardonnay has some wood and butter to it, imparted by aging in French oak barrels and malolactic fermentation. But this wine exhibited beautiful balance, with ripely peachy fruit and broad, lively acids. The Chardonnay felt fresh in spite of its oak and butter notes, and I loved it. A fine splurge for $29.
The finesse of the 2013 Alexander Cabernet Sauvignon impressed me, too. Actually a Bordeaux-style blend of 77% Cabernet, 17% Malbec and 6% Merlot, this wine undergoes a hot and fast fermentation (slow and cool is more common) to avoid harsh, dry tannins. And indeed those tannins were supple, especially considering the wine's youth. It had a delightfully rich, jammy aroma; big, cool fruit and a shot of black pepper spice. It's not inexpensive at $42, but this wine has the power and grace to back up that price tag.
Unexpectedly, my favorite of the evening was the 2013 Bismark Mountain Vineyard Zinfandel. Hanna "challenged [herself] to become a Zin believer" and worked hard to create a Zinfandel vineyard on a steep and rocky slope of the Mayacamas Mountains. Although a pain for humans to work, such terrain tends to work beautifully for wine. Grape clusters in this vineyard are tiny, Hanna explained, which means she can get "so much extraction that you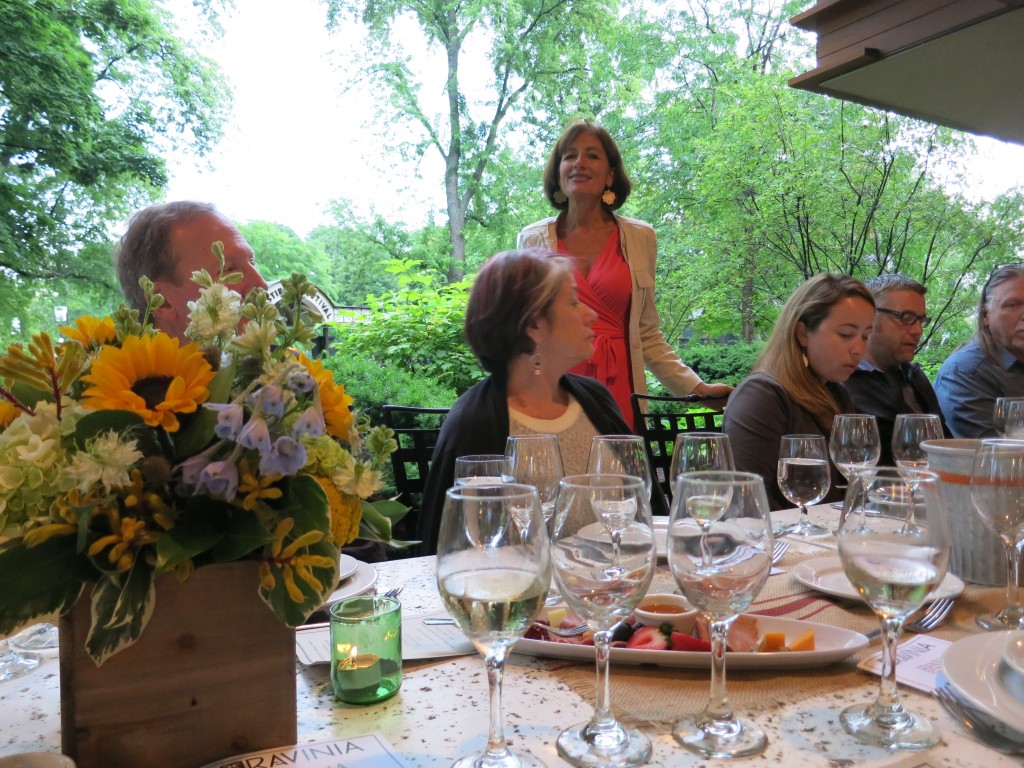 never get on flat ground." Indeed, the wine was dark, and it smelled of dusky dried black fruit. Zinfandels can all too easily become overly jammy and ponderous, but this one started cool and clean, moving from big fruit to big spice to some refined tannins on the finish. Something savory underneath added complexity. I don't drink much Zinfandel, I must admit, but if I could spend $64 on a bottle, I wouldn't hesitate to choose this one.
It was a delight to taste these wines both alone and with a delicious al fresco dinner, during which their acids helped them work well with a range of different foods.
Which brings me to why, as Odd Bacchus, I would write about these wines at all. To be honest, it's because I wanted to. I love drinking the unusual and obscure, obviously, but it seemed unnecessarily doctrinaire to deny myself the pleasure of these expertly crafted Sonoma wines.
Wine should always be a pleasure, and I can't think of a more valid, compelling reason to choose a particular bottle than simply "because I wanted to." Maybe you're drinking Chardonnay when you "should" be drinking Malbec. Or maybe you're drinking, ahem, Sonoma Zinfandel when you should be drinking Slovak Dunaj. But life is too short to shame yourself about the wine you want to drink. "Because I want to" is all the justification you need.
Note: These wines and the accompanying dinner were provided free of charge.
Cabernet Sauvginon, California, Chardonnay, Sauvignon Blanc, Zinfandel