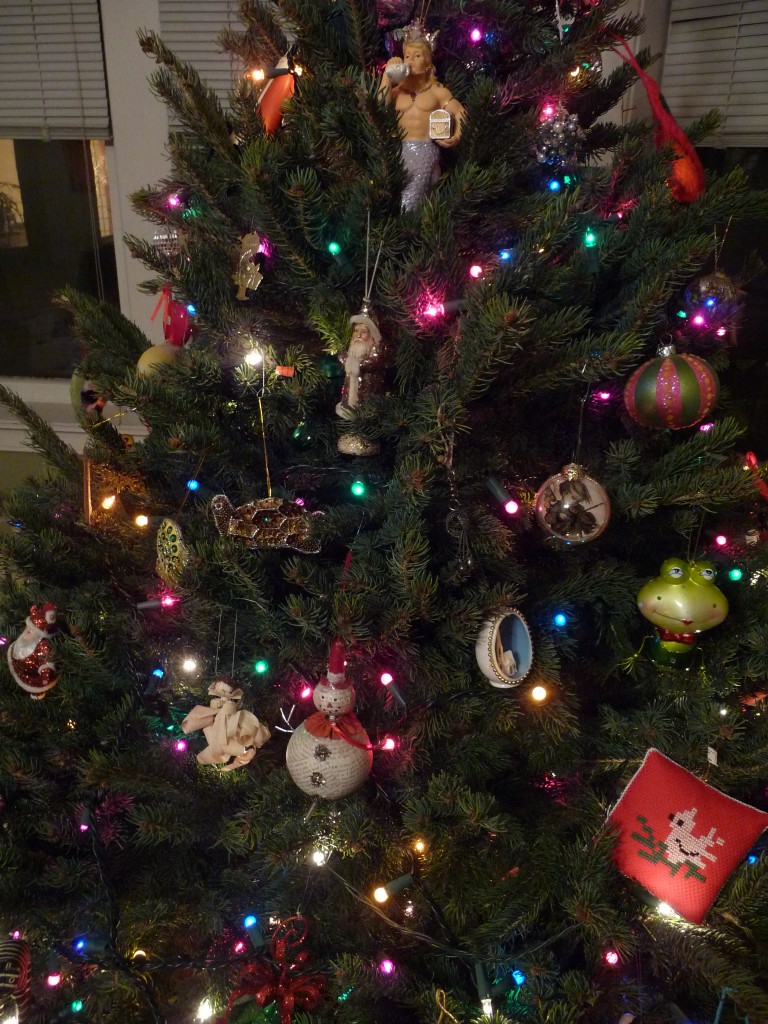 This season, banal lists of the best wines to pair with your holiday feast clog the internet. Riesling and Pinot Noir rank among the usual favorites, and indeed, fine Riesling and carefully crafted Pinot will work beautifully with your turkey and stuffing. But fine Riesling and carefully crafted Pinot don't tend to come cheap. The most exciting Rieslings imported from Germany, Austria and the Alsace usually cost more than $20 a bottle, and excellent Pinot Noir from almost anywhere costs the same (or more) because the variety is one of the wine world's finickiest.
And let's be honest. If you're buying wine for a Thanksgiving, Christmas or Hanukkah meal, you're likely buying it for relatives who may or may not especially care what's in their glasses. Even if you have the means, it seems a shame to pour expensive wine for Aunt Susie who just wants to get buzzed to dull the feelings of resentment and anxiety that surface at every party at which Grandma is present.
On the other hand, it's considered impolite, alas, to drink expensive wine while simultaneously serving your guests the cheap stuff. Holiday parties therefore require something inexpensive but delicious. You can find inexpensive Riesling and Pinot Noir, to be sure, but you're likely to be disappointed on both counts.
If you're willing to deviate a bit from the beaten track, you can find all sorts of exciting, reasonably priced options to serve with that turkey, ham, goose or turkey-shaped tofu mold. Bring the list below to your wine shop, and you'll surely find at least one example of each sparkling, white and red recommendation.
SPARKLING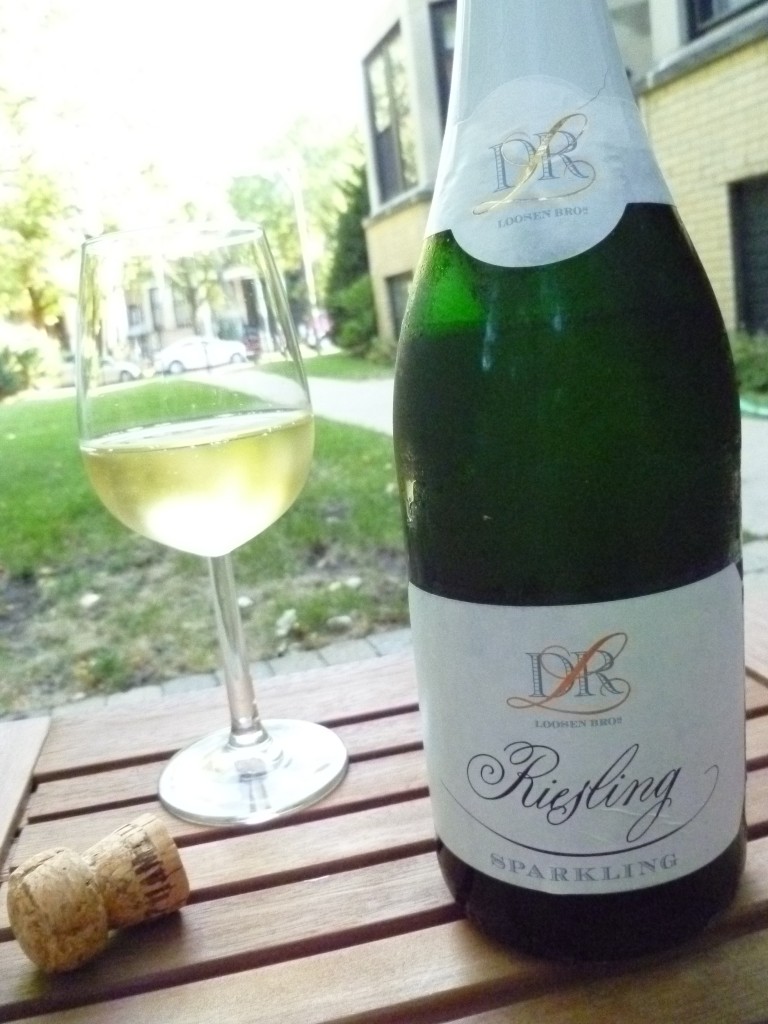 —Riesling Sekt: Cheap Sekt from Germany can be made from who knows what from who knows where, but Riesling Sekt is 100% German Riesling. Dr. Loosen makes a delightful example with just a hint of sweetness, but any Riesling Sekt you find in the U.S. is likely to work well.
—Cava: The least expensive versions of this ubiquitous Spanish sparkler can have unappealingly large bubbles. Stick to Cava in the $13 to $16 per bottle price range, and/or Cava including an international grape such as Chardonnay or Pinot Noir in the blend. If in doubt, ask a wine store employee for the Cava in your price range with the smallest bubbles.
—Prosecco: This northern Italian bubbly is hardly a secret, and so much of it is bland and one-note. There are notable exceptions, however. Seek out Proseccos with the word "Valdobbiadene" or "Conegliano" on the label — they tend to have the most character.
—Kir Royale: For this cocktail composed of sparkling wine and crème de cassis (blackcurrant liqueur), it's traditional to use Crémant de Bourgogne from Burgundy. But really, just about any dry (brut) sparkling wine will do, because the cassis covers over a lot of imperfections, including big bubbles and lack of complexity. I like a ratio of about 1/6 crème de cassis to sparkling wine, but add more if the guest has a sweet tooth or if the bubbly is particularly cheap.
WHITE WINE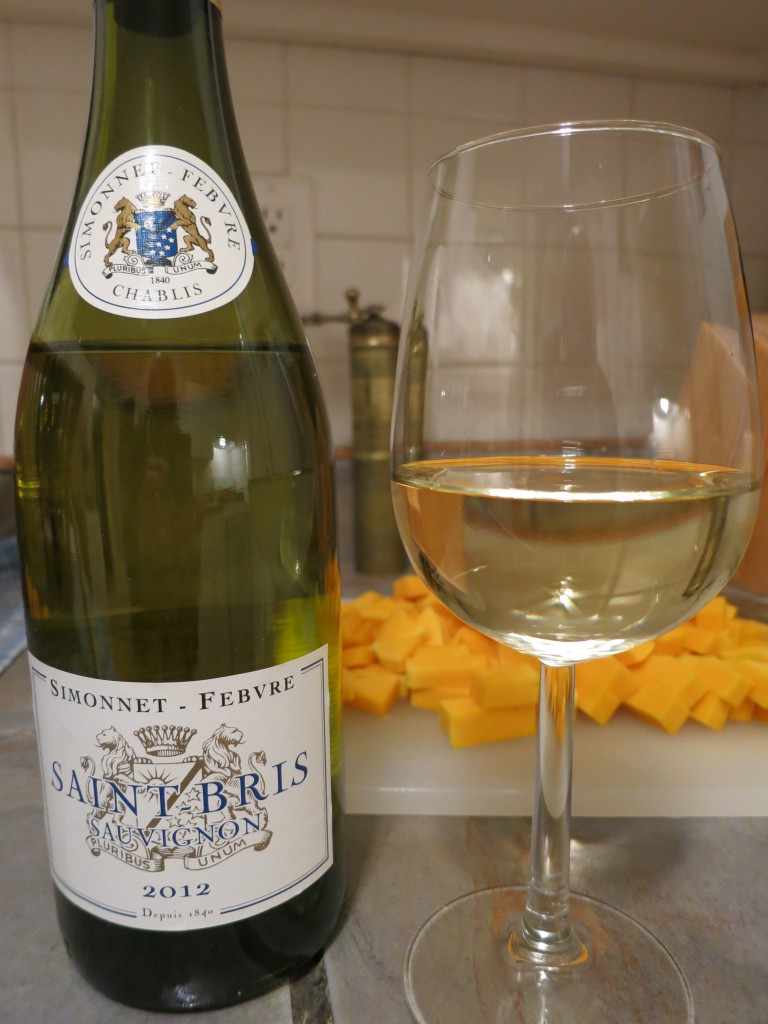 —Dry Furmint: I was lucky enough to find a couple of bottles of this exotic and spicy Hungarian white wine at a new shop down the block. This grape features most prominently in Tokaji, one of the world's greatest dessert wines, on par with Sauternes. Hungarian winemakers have now started to realize the great potential of dry Furmint as well, but unfortunately, they can be hard to find. If you do spot one, snap it up: It's likely to be a sensational value for the money.
—Saint-Bris: I've only had one example of this unusual Sauvignon Blanc from Burgundy, a region known almost exclusively for Chardonnay, but it was one of the best values for the money I've tasted. Elegant, floral, tart and great with food. Who would ever expect to find such bang for the buck in Burgundy, of all places?
—Rhône-style white blends: Whether from the Rhône Valley or elsewhere, white Rhône blends have an appealing richness matched with food-friendly acidity that make them ideal for a hearty turkey dinner. Look for wines including Marsanne and/or Roussane in the blend.
—Pinot Grigio from Alto Adige: Pinot Grigio is the grape all wine geeks love to hate. It tastes almost invariably insipid and wan, and pairs well only with Wonder Bread-mayonnaise sandwiches. The great exception to this rule is Pinot Grigio from Alto Adige, a high-altitude region north of Venice on Italy's border with Austria. These Pinot Grigios are anything but boring. Expect ripe fruit and impressively focus. Pinot Grigios from Friuli can also be interesting, but at all costs, avoid those from the Veneto.
—Argentine Chardonnay: Expensive Californian and French Chardonnays are outstanding, if you can afford them. Argentina also makes some standout Chardonnays, but because Malbec is the grape everyone thinks of, Argentine Chardonnay can be a stellar value.
RED WINE
—Argentine Malbec or Pinot Noir: There are a lot of cheap Malbecs on the market, and you can go that route, but if you invest a little more and keep to the $12 to $15 range, your palate will reap great rewards. Even Aunt Susie is worth the upgrade. I've also noticed a smattering of Patagonian Pinot Noirs on American shelves, and these can be a very fine value for the money, too. Look for Pinot from Neuquén or Río Negro.
—Carmenère: Chile's signature grape, a formerly obscure Bordeaux variety nearly extinct in its birth home, can produce supple and richly fruity reds of great character. Again, you can find cheap examples, but if you keep to the $12 to $18 range, you'll quite likely strike gold. Ever more single-vineyard examples showcase the beauty of Chilean terroir.
—Beaujolais: Beaujolais Nouveau used to be a fun, simple and inexpensive red released around this time of year that made for an ideal Thanksgiving choice. Now it's a marketing juggernaut, and I've seen prices reach dangerously close to $20 a bottle, which is lunacy for such a wine. Opt instead for a heftier Beaujolais-Villages, or better yet, a Cru Beaujolais from one of 10 specific villages in the area. My favorite for the money is Morgon.
—Nero d'Avola: This red grape encountered most frequently in Sicilian wines tends to have big cherry fruit and rustic spice without overpowering tannins. That makes it a fine choice for a hearty poultry-focused feast. Again, you can find examples for $9 or $10, and you might even get lucky with such a bottle, but keeping between $12 and $15 is safer.
—Grenache: A cheerful grape variety, Grenache (Garnacha in Spain) produces fruity, soft reds that don't tend to be especially tannic. I've got a couple of old-vine Garnachas from near Toledo that I'm itching to open on Thanksgiving.
—St. Laurent from Austria: If you can find some bottles of this sexy red from Austria, you win the prize. Not nearly enough bottles of this dark, velvety descendant of Pinot Noir make it to the U.S. Any of these would be a delight, but the only one I've managed to purchase myself is Sattler's.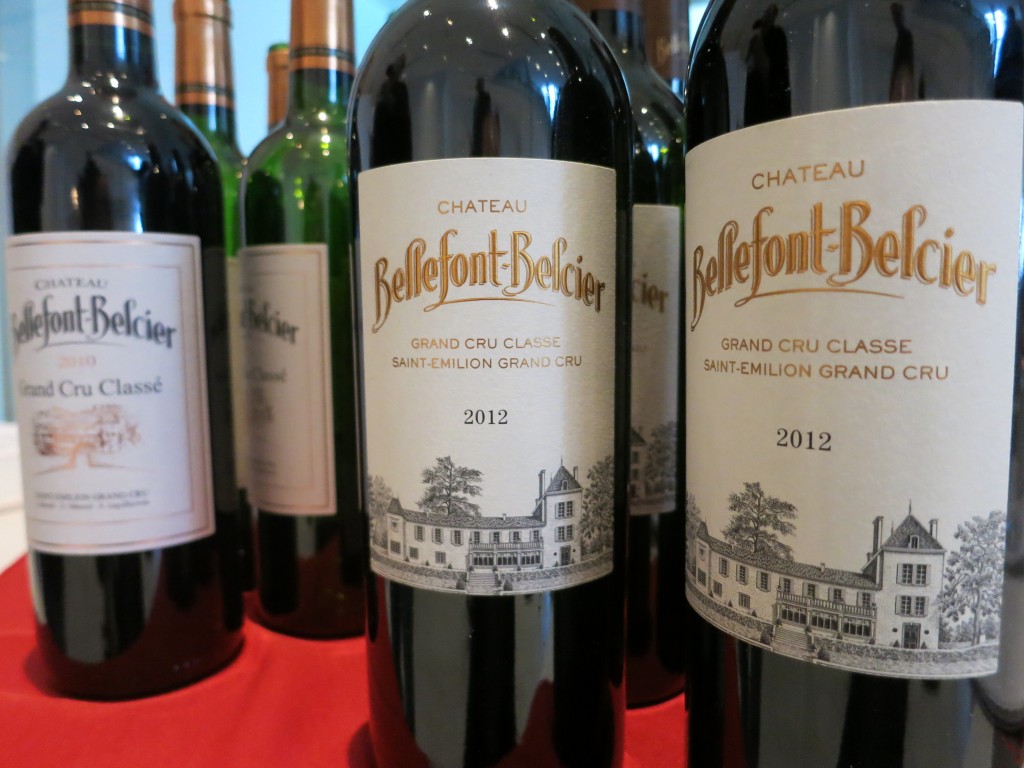 DAMN THE TORPEDOES
If you feel like splurging on your holiday guests but don't want to serve the obvious, opt for white Pessac-Léognan, redolent of rich tropical fruit, and Saint-Émilion Grand Cru Classé, a sumptuous Merlot-driven wine full of rich cherry fruit and mocha. A Grower Champagne or a top-quality Franciacorta would make for an ideal aperitif.
If your wine shop doesn't have at least some examples of the wines listed above, well, you need to find a new wine shop. I wish you much merriment this season, and holidays filled with delicious and wallet-friendly drinking!