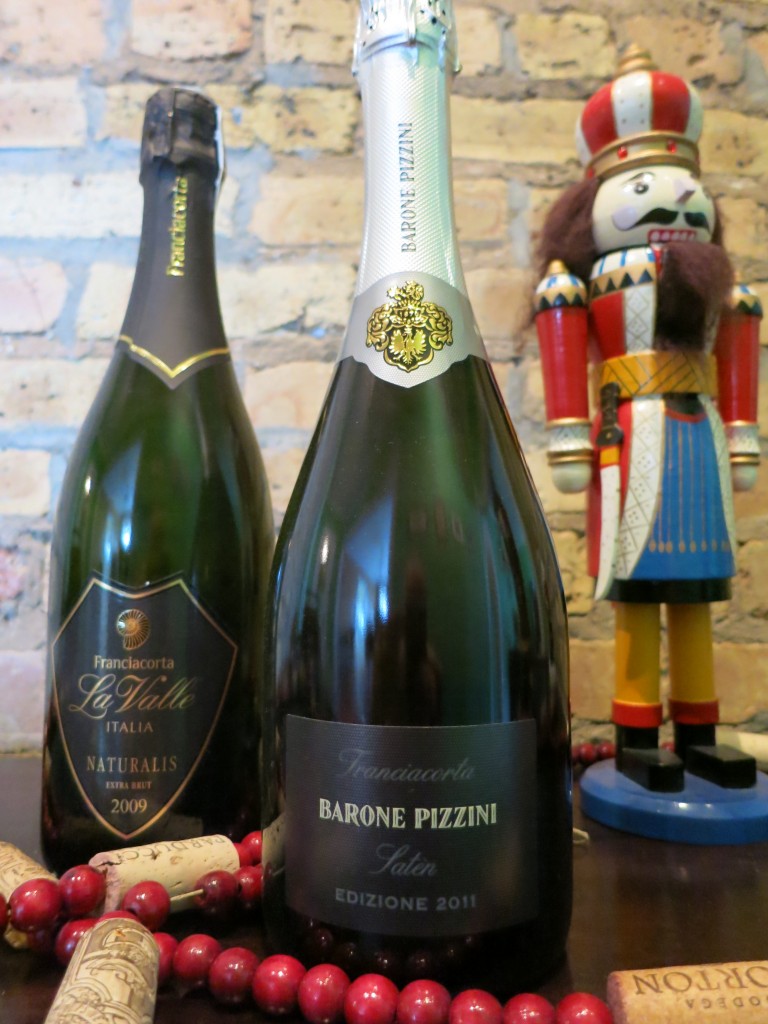 For this idiosyncratic list, I chose whites that surprised me one way or another, and whites that exhibited impressive balance. When a wine's fruit, acids and other flavors are tautly in sync, it can be an absolutely thrilling experience. Don't settle for white wines that are simply innocuous and bland. There are too many beautifully lively bottles out there to waste your time with anything that doesn't make you sit up and take notice.
The wines below represent a tiny taste of what's out there beyond the giant industrial-sized brands found in every grocery store. These are wines with heart. They have to be, since most of the companies making these wines have minimal marketing budgets.
You won't find all of these particular wines with ease, but if you see one that sounds particularly enticing, bring the description to your local wine shop and ask for something similar. A good wine clerk will send you in the right direction.
And now, in alphabetical order, the 13 most memorable white wines I tried in 2015:
2011 BARONE PIZZINI SATÈN FRANCIACORTA
Franciacorta reserves the "Satèn" designation  for 100% Chardonnay wines (blanc de blancs) that have spent a minimum of 24 months aging on the lees. Barone Pizzini aged this Satèn between 30 and 40 months, giving this organic wine time to develop additional complexity. It had a nose of green apple and vanilla with a bit of toast, and I loved its classy bubbles, lemony acids and juicy, appley fruit.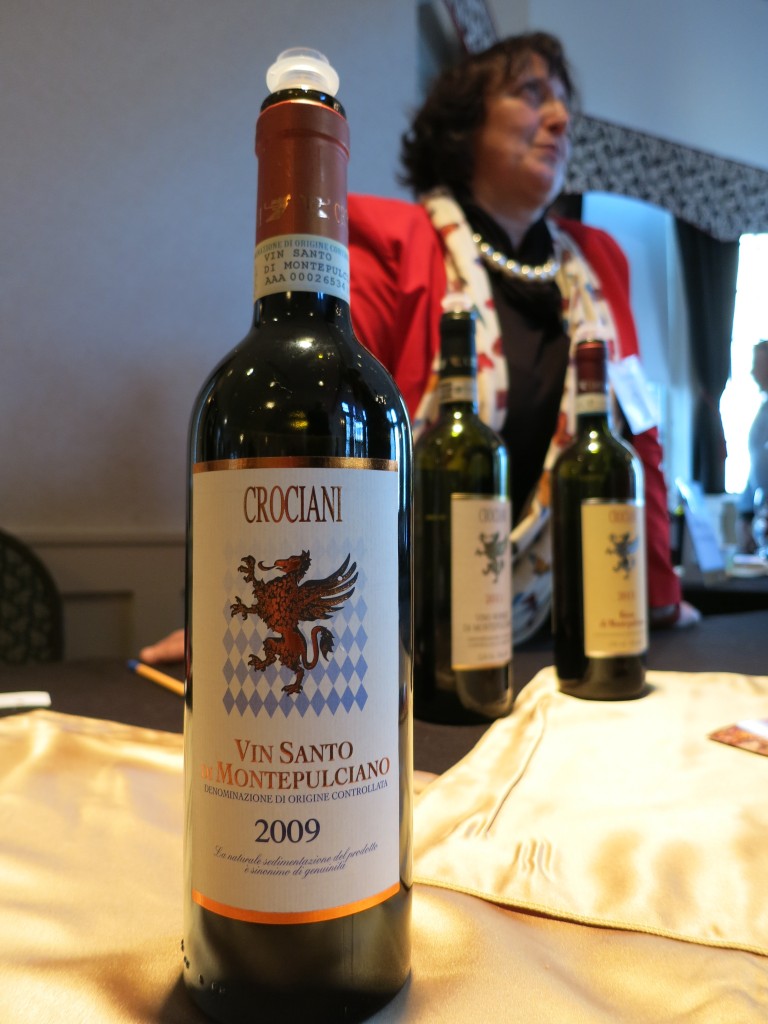 2009 CROCIANI VIN SANTO DI MONTEPULCIANO
The World Atlas of Wine calls Vin Santo "the forgotten luxury of many parts of Italy, Tuscany above all," and with good reason. This example had an enticing aroma of taut, dark honey and wonderfully complex flavors: dates, figs, orange peel, walnuts. It had evident concentration, feeling rich until the finish, which took a wonderfully surprising turn towards dry, bright freshness.
2011 DOMAINE CHRISTIAN MOREAU PÈRE ET FILS VALMUR GRAND CRU
TheWorld Atlas of Wine also has high praise for Chablis from the Valmur vineyard, calling it "some critics' ideal: rich and fragrant." I'm certainly not one to disagree with the Atlas — this wine was an absolute joy. It had a spicy aroma marked by notes of popcorn. Some Chablis can be almost austere, but this Grand Cru had real richness. With sublime balance, it started ripe and round and then focused into taut laser beam of white-pepper spice.
2013 FULKERSON ESTATE SEMI-DRY RIESLING
The words "semi-dry" strike fear into the hearts of many a sugar-phobic wine drinker, but there's nothing to be afraid of in this case. An attractive green-gold color, this Finger Lakes Riesling had a ripe and full aroma, and lush fruit perfectly balanced by orangey acids and gingery spice. Languid and very pretty.
2012 MITCHELTON CENTRAL VICTORIA MARSANNE
Marsanne, a traditional Rhône white grape variety, doesn't ordinarily spring to mind when one thinks of Australian wine. But perhaps it should — this example from Central Victoria, Australia's southeasternmost state aside from Tasmania, had a delightfully fresh aroma of pear, and it tasted rather sexy, I must say. Delicious roasted peach fruit moved to a little wood and some dusky spice, and the finish lasted quite some time. A most pleasant surprise.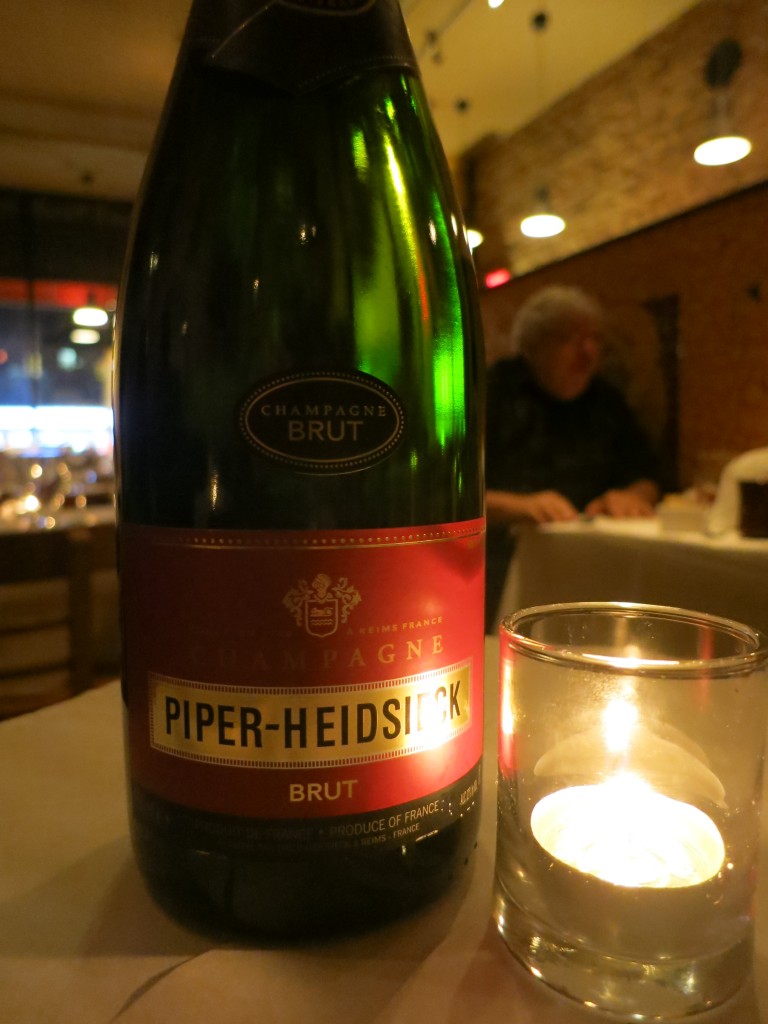 This Champagne activated all my sparkling-wine pleasure centers: It had a wonderfully yeasty aroma with some underlying freshness, rich flavors of toast and almond balanced by bright acids, and, of course, exquisitely fine bubbles. You may not feel very surprised to learn that a Champagne is delicious, especially one coming from a relatively well-known brand. What is surprising is the huge disparity between this richly flavorful Champagne (priced at about $40 a bottle) and the underwhelming but nevertheless ubiquitous Veuve Clicquot Yellow Label (priced at about $37  bottle). Those three extra dollars buy you a giant leap in character.
2013 PODERE CANNETA VERNACCIA DI SAN GIMIGNANO RISERVA "LA LUNA E LE TORRE"
Most Vernaccia di San Gimignano (a Tuscan white) doesn't see any time in oak, resulting in cheerful, fruity and spicy wines that tend to go well with food. But the "riserva" wines, which age for a spell in new oak barrels, achieve another level entirely. This example, a blend of 85% Vernaccia di San Gimignano and 15% Sauvignon Blanc, spent a year in used oak barrels aging on the lees, adding to its complexity. It had an appealing aroma of lime and popcorn, and flavors of creamy white fruit and pie crust. It felt beautifully balanced, with supple acids and a bit of minerality.
2014 QUINTA DO CASAL MONTEIRO "MARGARIDE'S"
This blend of 50% Chardonnay and 50% Arinto from Portugal's Tejo region paired wonderfully with some savory Parmesan crisps. I enjoyed its rich, dusky aroma marked by a touch of creaminess, and its focused peachy fruit and orange-peel acids. A fellow taster also detected "almost a lychee note." Unique and delicious, and it's a sensational value at $12.
2013 SCHLOSS PROSCHWITZ WEISSBURGUNDER GROSSES GEWÄCHS
I had already tasted a number of excellent wines with the Prinzessin zur Lippe, owner of Schloss Proschwitz in Germany's little-known Sachsen region. But when we reached the 2013 Weissburgunder Grosses Gewächs, the Prinzessin became concerned. When I smelled this Pinot Blanc, I let out a laugh and a whoop and said "Yeah!" just a little too loudly. Her eyes widened, and she asked the woman behind the desk to bring bread.
"We'll be having lunch soon…" she said, clearly convinced I was drunk (I was not). This wine, quite simply, was great. I would have guessed it was a white Burgundy, not a Pinot Blanc. The aroma had such richness, with ripe fruit and fresh butter and wood. And the flavor! Drinking it was like driving in a car with an expert at manual transmission — it shifted with incredible suppleness from ripe, ripe fruit to classy acids to focused spice. What a gorgeous, elegant wine.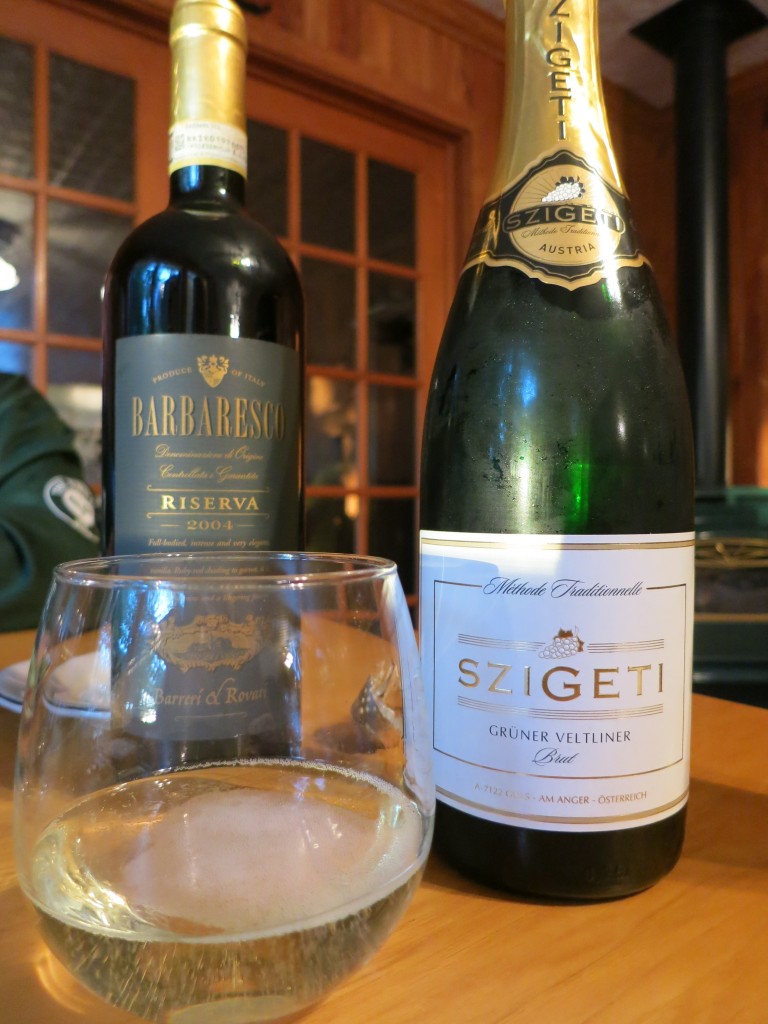 NV SZIGETI GRÜNER VELTLINER BRUT
I hadn't planned on taking any tasting notes during the vacation when I tried this sparkling wine from Austria, but it proved to be so delicious I couldn't resist. I loved its creamy, citrusy aroma, reminiscent of a dreamsicle. The elegantly fine, foamy bubbles were a testament to Szigeti's successful use of bottle fermentation. It had ample fruit and a pleasant powdered candy note, all balanced by soft limey acids. It stood up well to some turkey, but it also would make a fine aperitif all on its own.
2012 TERLANER VORBERG PINOT BIANCO
As I tasted this wine, Casey Squire, division manager of Banville Wine Merchants, told me that "The hallmark of Terlano wines is their ageability," and went on to relate how he once tried a 1955 Terlaner Pinot Bianco (Pinot Blanc) that still retained some acidity and freshness. I'm not sure I'd hold this wine from the Vorberg section of Italy's Alto Adige region that long, but who knows? It smelled of subtle spice and herbs and mellow white fruit, and the mouthfeel felt rich and full. Voluptuous fruit quickly gave way to tight, limey acids which moved into paprika-like spice. The wine was big and lively, but it held together firmly and exhibited great balance.
2013 VIÑA COBOS "BRAMARE" MARCHIORI VINEYARD CHARDONNAY
This single-vineyard Chardonnay from Mendoza had a very spicy aroma marked by dried herbs, belying the rich fruit I tasted. I also detected some vanilla and even a note of light caramel, but in spite of all this richness, bright acids kept the wine perfectly in balance. I liked it so much, I ended up buying a bottle for my boss for Christmas.
2013 WAGNER VINEYARDS RIESLING ICE WINE
When I tasted this beautiful Finger Lakes wine, I wrote in my notebook, "If you think you don't like sweet wines, try this!!" I loved it from start to finish. It had an enticingly spicy and rich aroma, and sumptuously rich fruit leavened by surprisingly zesty grapefruity acids and warm cinnamon spice. Sheer delight.
Up Next: My favorite reds of 2015.
Argentina, Australia, Austria, France - Champagne, Germany, Italy, New York, Portugal