22 December 2012
Comments Off

on Top 10 Wines Of 2012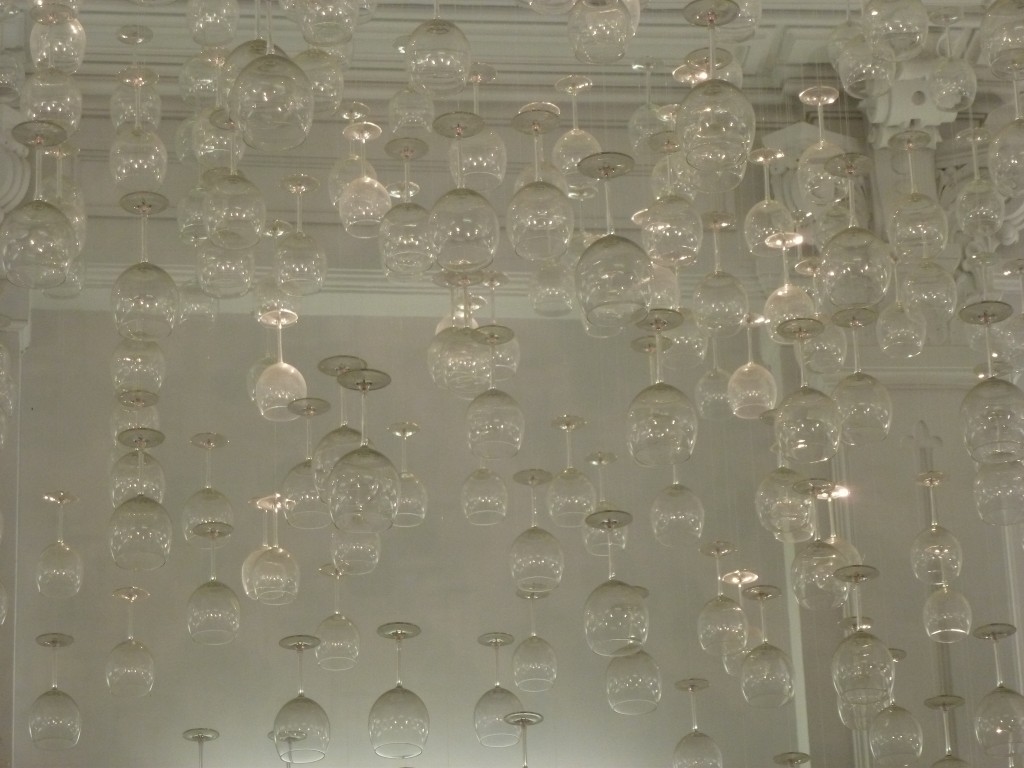 As when I wrote the previous Top 10 post about spirits and cocktails, compiling this list filled me with a sense of gratitude. What fortune, to have tasted so many fascinating and unusual wines this past year!
The title of this post is a bit misleading, however. I certainly won't pretend to claim to know what the "best" wines of the year were. Instead, this rather idiosyncratic list highlights the wines I thought were the most exciting, whether it was because of superlative quality, unusual grape variety or off-the-beaten-track vineyard sites.
If this list demonstrates one thing, it's that there's a whole world of delicious unusual wine out there, and it's bigger than even I imagined. There's never been a better time to take a risk on something off the wall.
Links lead to the original posts about the wines:
10. MEXICAN WINE — Perhaps the most surprising discovery of the year, the Mexican wines I tasted proved to be refined and satisfying. There wasn't a stinker in the bunch! One representative wine is the 2011 Monte Xanic Chenin Colombard, a blend of 98% Chenin Blanc and 2% Colombard. This wine from Baja started with lush, white, almost tropical fruit. It had a spicy midsection with some grapefruity acids and a slightly chalky finish. Quite delicious, and excellent with some duck carnitas tacos.
9. 2010 PAGE SPRINGS CELLARS "LA SERRANA" — Wine from Arizona surprised me as much as that from Mexico. But the Mediterranean terroir there seems to work quite well for certain varieties, especially those usually associated with the Rhône. This blend of 50% Viognier and 50% Rousanne had a nutty, almost buttery aroma, and it certainly tasted rich and creamy. But it was fruity as well, and ample acids kept the wine light on its feet.
8. AUSTRIAN ST. LAURENT — It can be hard to find, but this sexy, earthy red will reward the hunt. The single-vineyard 2007 Johanneshof Reinisch "Holzspur" Grand Reserve St. Laurent is a fine example. A brick red, the Holzspur sucked me in with a dusky nose of very dark fruit. It had a medium body, powerful spice, big fruit and a long finish. It's Eartha Kitt in a bottle.
7. PESSAC-LÉOGNAN — A mere 650 acres are devoted to white grapes in this highly regarded but little-known corner of Bordeaux, producing some positively sumptuous wines. My favorite was the 2005 Château Malartic-Lagravière "Le Sillage de Malartic", a 100% Sauvignon Blanc. On the nose were voluptuously ripe peaches, and tropical fruit worked its way into the palate. Some minerals kept things grounded, as did a rather woody finish. A joy to drink.
6. NV MICHEL TURGY RÉSERVE-SÉLECTION BLANC-DE-BLANC BRUT CHAMPAGNE — Champagne can hardly be classified as an obscure beverage, but it is all too unusual in my household. I had been saving this bottle of grower Champagne (made by the same person/company which owns the vineyards, in contrast to the vast majority of Champagnes on the market) for a special occasion, and it rose to the moment. The elegantly tiny bubbles felt delicate on the tongue, and the lively acids hinted at by the appley nose balanced the rich flavors of caramel corn and a bit of toast. And the finish! Nearly endless.
5. 2010 KESWICK VINEYARDS MERLOT — Virginia boasts an array of fine wineries these days, and Keswick Vineyards is one of the very best. Most of Keswick's production gets sucked up by its wine club, meaning that you either have to join the club or visit the winery. It's worth the effort. The Merlot had a beautiful nose that reminded me of when I used to spread raspberry jam and Nutella on toasted rolls. On the palate, it was voluptuous but well-structured — like a 40-something Sophia Loren.
4. 2004 CHÂTEAU FLUTEAU CUVÉE PRESTIGE BLANC DE BLANCS — The only thing more unusual than a grower Champagne is a vintage grower Champagne. This example, made in part by a Chicago native, had nose-catching aromas of lime, peach and yeast . On the palate, it moved from popcorn to tart apple to a whisper of limestone on the finish. The ample bubbles felt very fine, delicate and elegant, and there was some real depth there as well. As it breathed, the Fluteau mellowed, becoming even richer.
3. RARE WINE COMPANY "MALMSEY" SPECIAL RESERVE MADEIRA — Madeira, a fortified wine produced on the tiny Atlantic island of the same name, tends to appear with dessert, if at all. But at Stella! in New Orleans, the creative sommelier paired it with some crispy veal sweetbreads with andouille sausage, turnips and egg yolk. Good heavens, what a marvelous pairing! The Madeira smelled rich and woodsy, with some wheat toast in there as well. It tasted predictably sweet and caramelly, but startlingly bright acids kicked in on the finish, ensuring that it would be food friendly. It complemented the delicate sweetbreads but stood up to the andouille and turnips as well. Quite the balancing act! I don't often write "Wow!" in my notebook, but write it I did.
2. 2006 CHÂTEAU CHEVAL BLANC — You could be forgiven for wondering why something from one of the most celebrated wineries on the planet makes an appearance on a blog "dedicated to drinking the unusual and obscure." Well I don't know about you, but it's pretty unusual for me to sample a $1,035 bottle of wine. I tried it in a wine bar in the city of Bordeaux, near where it's made, and though it's still very young, it tasted dazzling. It had a chocolatey nose, and a more open character than the other Bordeaux First Growths I sampled. It felt racier — sexier — with voluptuous fruit corseted by strong tannins.
1. 2010 SATTLERHOF TROCKENBEERENAUSLESE — Crafted from Sauvignon Blanc fruit affected by Noble Rot, which concentrates the flavors and sugars, this Austrian beauty blew me away. If you don't like sweet wines, this one might just change your mind. A deeply golden hue, it had rich fruit and a lush, luxurious sweetness balanced — perfectly, beautifully, improbably — by a veritable kick line of acids. Sheer, unadulterated delight.