26 January 2016
Comments Off

on The Best Wines I Drank In 2015: The Reds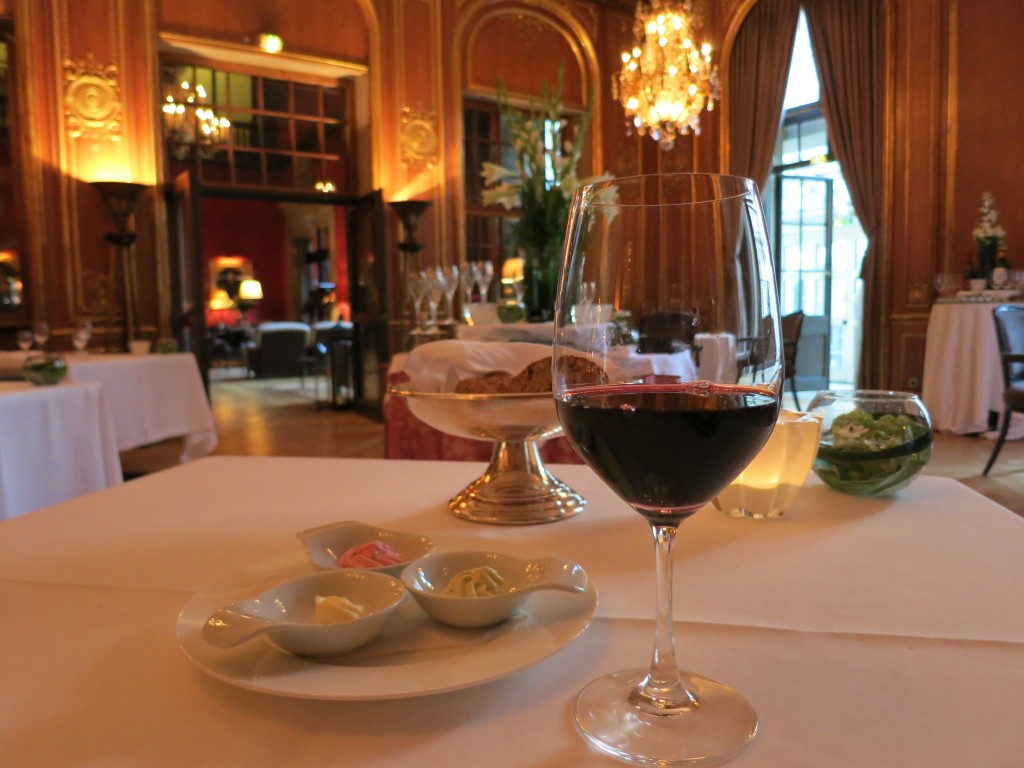 This list, especially when taken together with my companion list of whites, illustrates how absolutely delicious wines are being made in all sorts of unexpected places all over the globe. Nowadays, there is simply no reason to confine your drinking to wines from two or three classic regions.
Taking a risk on something lesser-known can reap significant rewards, both in terms of saving money and broadening the palate.
The planet is encircled with tremendous wine-making talent. Fantastic wine makers can be found in just about every wine region on the map, and just as important, insightful wine growers are exploiting vineyard sites to their full potential, finding new terroir for classic grapes as well as resurrecting nearly forgotten ancient varieties rich in character and history.
We wine lovers have never had it better. Cheers to the vintners in far-flung places taking risks on unorthodox wines, hoping that we'll notice their beauty, and cheers to the importers, restaurants and wine shops courageous enough to work with them. My life is much the richer for it.
The most memorable reds I tasted in 2015, in alphabetical order:
2010 AUGUST ESER MITTELHEIMER SPÄTBURGUNDER BARRIQUE TROCKEN
First, a quick translation: This dry (trocken) Pinot Noir (Spätburgunder) from the Mittleheim section of the Rheingau is aged in small oak barrels (barriques). It had a surprisingly dark, almost porty aroma, full of red currant fruit. It felt deeply flavored but light-bodied, with some slow-building black-peppercorn spice and a woodsy note on the finish. An excellent pairing with some duck.
2007 BAGLIO DI PIANETTO "CEMBALI" NERO D'AVOLA
I've long enjoyed Sicilian Nero d'Avola, and this example ranks among the best I've tasted. The grapes come from 45-year-old vineyards and the wine sees nine months in barriques and 36 months in the bottle before it's released. Although 2007 isn't an especially new vintage, the wine still felt young. I could detect its aroma well beyond the rim of the glass: red fruit, fresh green herbs, spice. It had big, ripe fruit, focused green-peppercorn spice and a finish of wood and leather. Just beautiful.
2013 CATENA ZAPATA ADRIANNA VINEYARD MALBEC PASSITO
I tasted this remarkable wine, made from partially dried grapes in the Italian passito method, right from the barrel in the experimental section of Catena Zapata's pyramid-shaped winery. The Adrianna Vineyard ranks among the very best in all of Argentina, and after sampling this Malbec, I could see why. The wine exhibited gorgeously rich, jammy fruit, with lots of plum and raisin flavors. Bright spice, which built to a blast at the finish, kept things well in balance. Sensational.
Catalonia has more to offer than just Cava — the Spanish region's red wines can compete with the best Rioja has to offer. I felt particularly impressed at a recent tasting by the 2013 Cellers Unió "Perlat," a blend of Garnacha (Grenache), Carignan and Syrah from Montsant. The wine exuded elegance with its well-integrated and notably supple tannins, and it had a striking purity of fruit. Its red fruit aroma was clean and clear, and the dark cherry flavor rang like a bell.
2012 CONO SUR "OCIO" PINOT NOIR
If this wine is any indication, Pinot Noir apparently grows exceedingly well in Chile's cool-climate Casablanca Valley, just off the coast. Cono Sur (note the pun) made Chile's first premium Pinot Noir, according to its website, and the Ocio certainly lives up to the "premium" designation. It had a rich aroma of deep red fruit along with a surprising mocha note. When I tasted the wine, ripe black-cherry fruit was quickly shoved aside by forceful spice, followed by some earth and a softly tannic finish. I loved it.
Sommelier and winemaker Christopher Bates gave an excellent presentation at this year's Wine Blogger's Conference in New York's Finger Lakes region, and his winery's Lemberger (Blaufränkisch) proved just as memorable, if not more so. It had a seductive aroma of dark fruit and violets, and though it was light-bodied, it displayed big dark fruit offset by ample and refined spice. Riesling gets all the press in the Finger Lakes, but Lemberger is equally at home there.
2012 HERMANN J. WIEMER VINEYARDS CABERNET FRANC
Wiemer winemaker and co-owner Fred Merwath also knew how to impress a table of wine bloggers, pouring his Finger Lakes wine from a magnum. This Cabernet Franc has a sultry aroma of dark fruit, dark chocolate, violets and spice, and oo, what a lovely flavor. Lots of dark fruit, big white-pepper spice, mocha-inflected tannins… It had power, but it remained cheerful and light on its feet.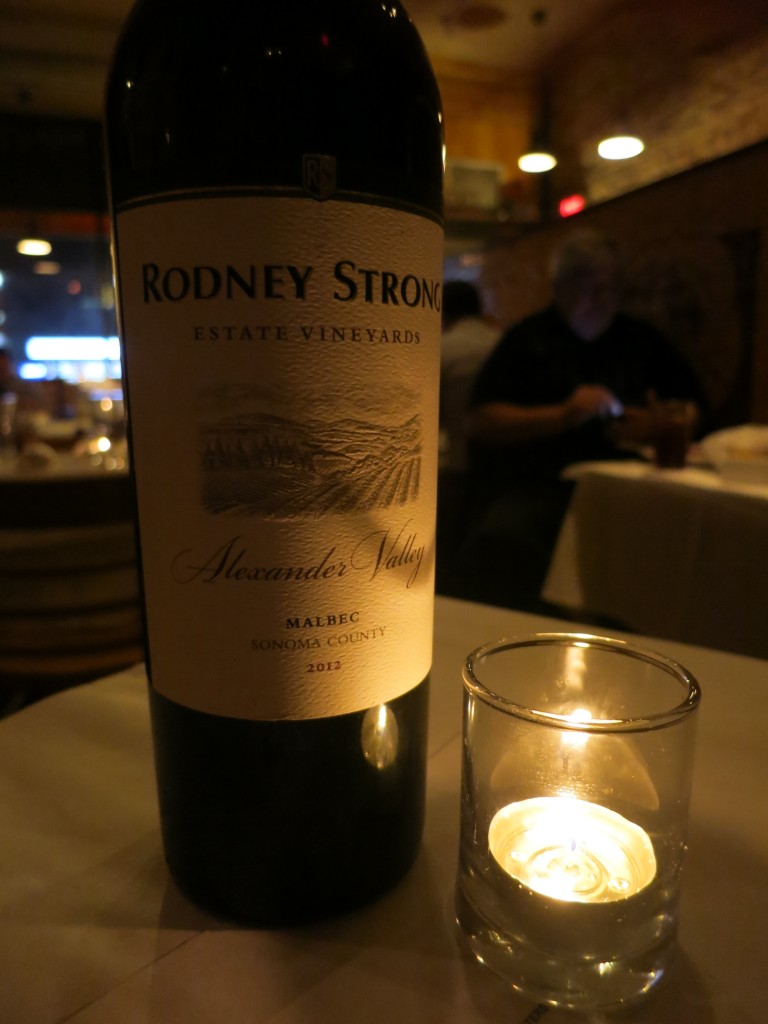 2011 QUINTA DA LAPA TINTO RESERVA
From Portugal's Tejo region, this blend of Touriga Nacional, Aragónez, Cabernet Sauvignon and Syrah was an absolute joy. It had a wonderfully dark plummy aroma and it tasted big and full. I loved the journey from rich fruit to big spice to some mocha on the finish. This was a wine with some depth, and it paired perfectly with some pork cheeks. The price of about $25 is higher than many Portuguese reds on the shelf, but considering the very high quality, it's still an excellent value.
2012 RODNEY STRONG ALEXANDER VALLEY MALBEC
"Oh my lord," my tasting companion remarked about this wine. "That is sexy." It really was. Rodney Strong's first Malbec varietal (usually the grape appears in Bordeaux-style blends) had an aroma of old wood, vanilla and dark fruit, and it felt rich and voluptuous on the tongue. Ample, ripe fruit mixed with oak and vanilla, which could have been a rather flabby combination in lesser hands. But in spite of its lush richness, this wine kept itself together, with a shaft of focused spice. Indeed, it felt almost taut, and it had no trouble standing up to some pork loin. Sonoma isn't known for its Malbec, but maybe it should be.
The wine representative who poured this Brazilian wine promised me that it would be "light and elegant." A light and elegant Tannat seemed about as likely as a light and elegant Arnold Schwarzenegger. I nearly spit this wine out in shock before I managed to spit it out with composure into the spit bucket. Where were the overpowering tannins? This Tannat tasted fruity and well-balanced, with some restrained spice and supple — supple! — tannins. Uruguay has got some Tannat competition.
2012 STELLA BELLA MARGARET RIVER VALLEY TEMPRANILLO
I mentioned to the sommelier how much I enjoyed this wine, and he nodded, saying, "It's really hard to make bad wine in the Margaret River Valley," a distant wine region set on the coast in the far southwestern corner of Australia. The aroma of this Tempranillo sold me right away, with its notes of dark fruit, earth, vanilla and violets. Powerful but classy, the wine moved from plummy fruit to big white-pepper spice to supple tannins to a savory finish. Some lamb made for a superb pairing.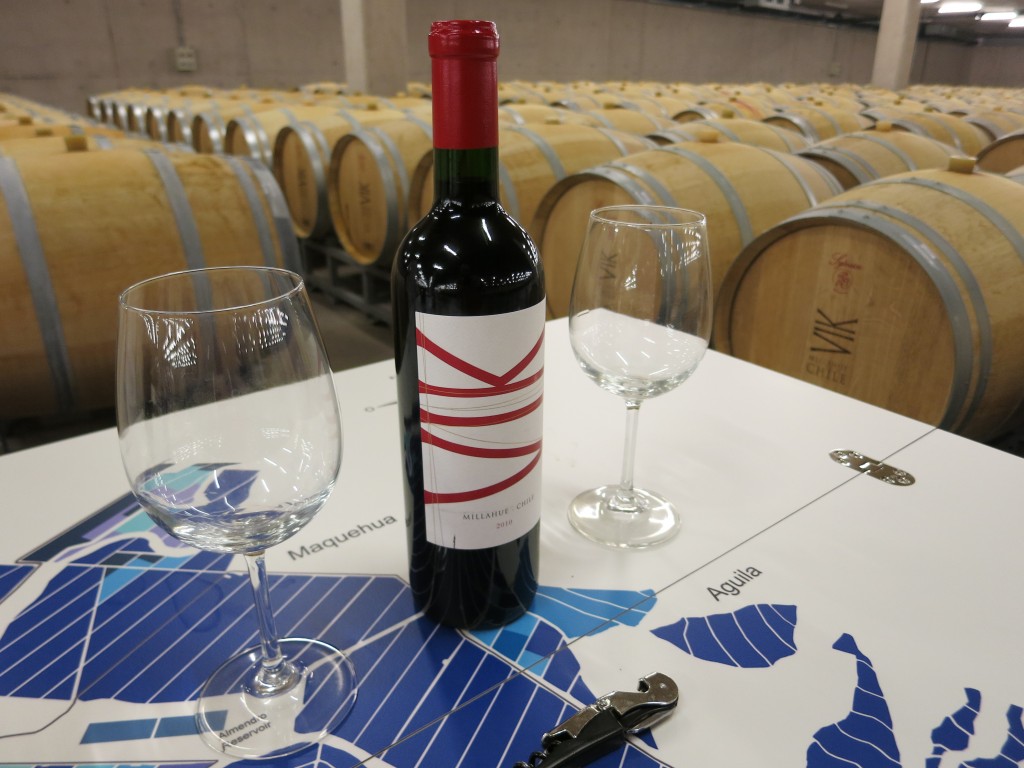 A hotel's "house red" doesn't usually quicken the pulse, but Viña Vik, standing like an alien space base on a Chilean hilltop, is not your usual hotel. Its onsite winery makes just one wine, and it's a doozy. I could tell from its enticing aroma of dark, rich fruit mixed with some meatiness and some vanilla that the wine was going to be memorable. It had notable structure, with dark fruit and big spice, which changed from green peppercorn to red paprika. Something fresh underneath kept the wine from being heavy, and the tannins were big enough to make me want to lay a bottle down for another few years. The finish went on and on.
2012 VIÑA PEÑALOLÉN CABERNET SAUVIGNON
This elegant and complex Chilean Cabernet impressed me most with the finesse with which it shifted gears from ripe red fruit to focused white-pepper spice to velvety tannins. It's yet another illustration of Chile's great success in developing its fine-wine industry.
You might also enjoy reading about my favorite whites and spirits from 2015. And you can see past red winners from 2014, 2013 and 2012.