8 August 2015
Comments Off

on Postcard From Fiji: The Hibiscus Bleach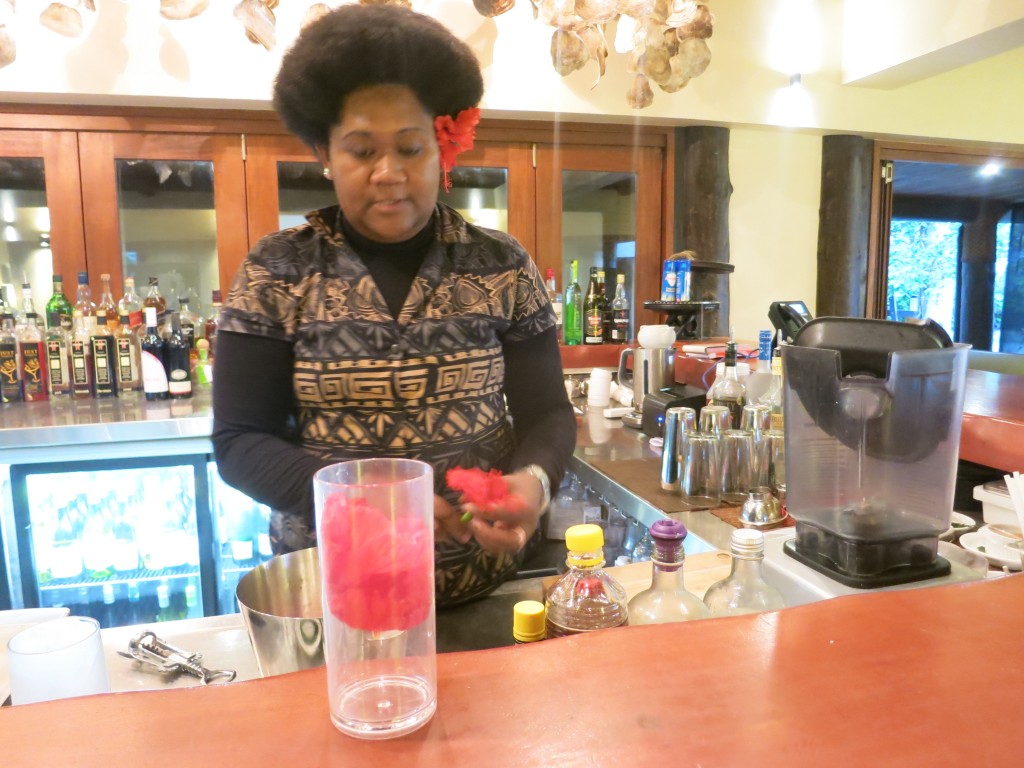 I asked the Nanuku resort's bartender, Tila (affectionately known as "Tila Tequila") to repeat the name of the cocktail she was making for me. "Hibiscus Bleach," she said again.
Still unwilling to believe I was about to drink a cocktail with the word "bleach" in the name, I ventured, "Hibiscus Beach?"
"Bleach," she responded, with impeccable diction and infinite patience (she's Fijian, after all). Hibiscus Bleach it was, and there was no getting around it. I watched intently as she prepared the drink, partially in hopes that it would make for a good blog post and mostly to reassure myself that none of the ingredients could be used as cleaning products.
"Start with four or five hibiscus flowers," she explained, "and remove the insides." She plucked out the pistils and stamens, stuffed the remaining petals in a large beaker and poured hot water over them. As the flowers steeped, she squeezed a lime and measured out some honey. It didn't take long for the water to turn a deep pink.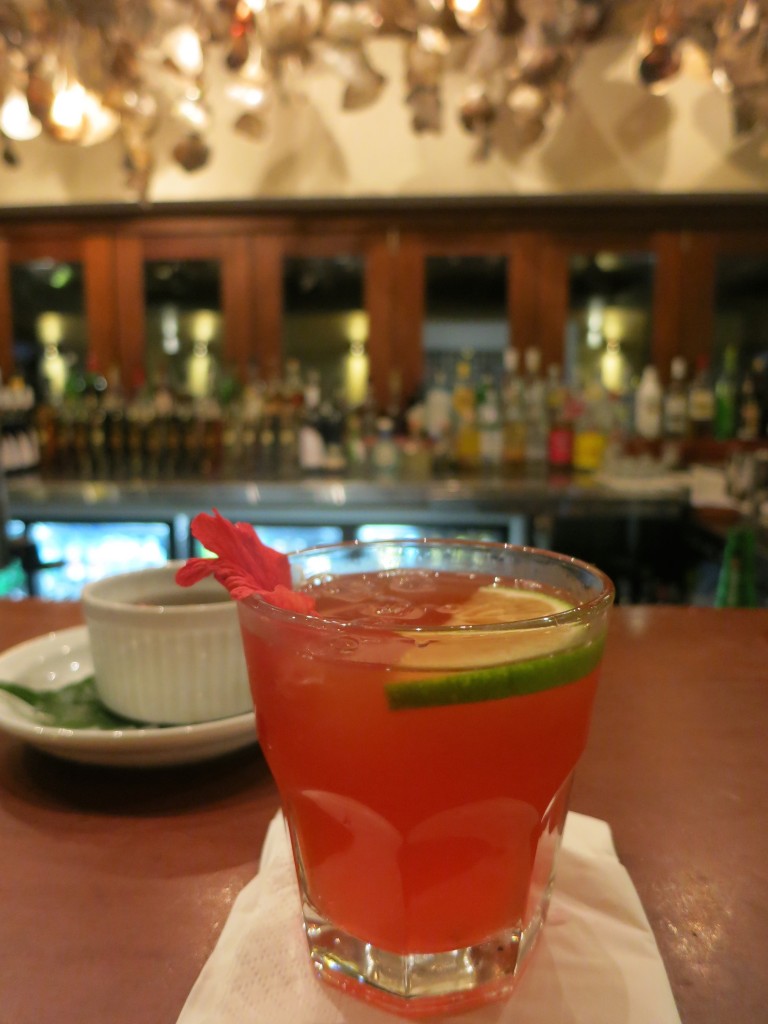 Here's where things got interesting. When Tila removed the flowers, they had lost nearly all their color — the petals had turned white with only veins of pink remaining. I relaxed as I finally understood the name of the cocktail. She added the lime juice to the fresh hibiscus tea, and in rather spectacular fashion, it changed from purplish pink to almost fuchsia. I usually resort to flames if I want to dazzle guests with a cocktail, but this presentation felt just as impressive as a flambée.
Mixed with honey, the alcohol-free concoction tasted delightful. It was tart and sweet, with a note of strawberry to it. It's a delightful mocktail to serve guests who don't drink. Mixed with two shots of dark Fijian rum, it became a powerful Hurricane-like cocktail with an undeniable sense of place.
I sipped my Hibiscus Bleach in the resort's open-air bar beneath a cascade of mother-of-pearl shells hanging from the ceiling, accompanied by a guitar-and-ukulele men's quartet singing in harmony, and in that moment, I couldn't imagine anything more delicious.
HIBISCUS BLEACH
–Five fresh hibiscus flowers (or dried hibiscus tea)
–Hot water
–Juice of one lime (do not use bottled juice)
–1 tablespoon honey
–High-proof dark rum (Fijian Bounty Overproof Rum is 116 proof)
Five fresh flowers yield enough for about two cocktails. If you're not someplace where hibiscus bushes grow like weeds, substitute hibiscus tea instead. Make it strong, using one tea bag per cocktail. Remove the stamens and pistils of the flowers, and pour three cups of hot water over the petals (or tea bags).
Meanwhile, juice one lime. After you've let the hibiscus steep for a minute or two, remove the flowers or tea bags and add the lime juice and honey. Mix well. Pour over two lowball glasses filled with ice (use larger cubes for a stronger cocktail), and top with a shot (or two, if you're on vacation) of high-proof dark rum. Give the drink a brief stir, and garnish if you like with a lime wedge and a hibiscus petal.
It's Fiji in a glass.