15 January 2014
Comments Off

on Beyond Bourbon: A Kentucky Cabernet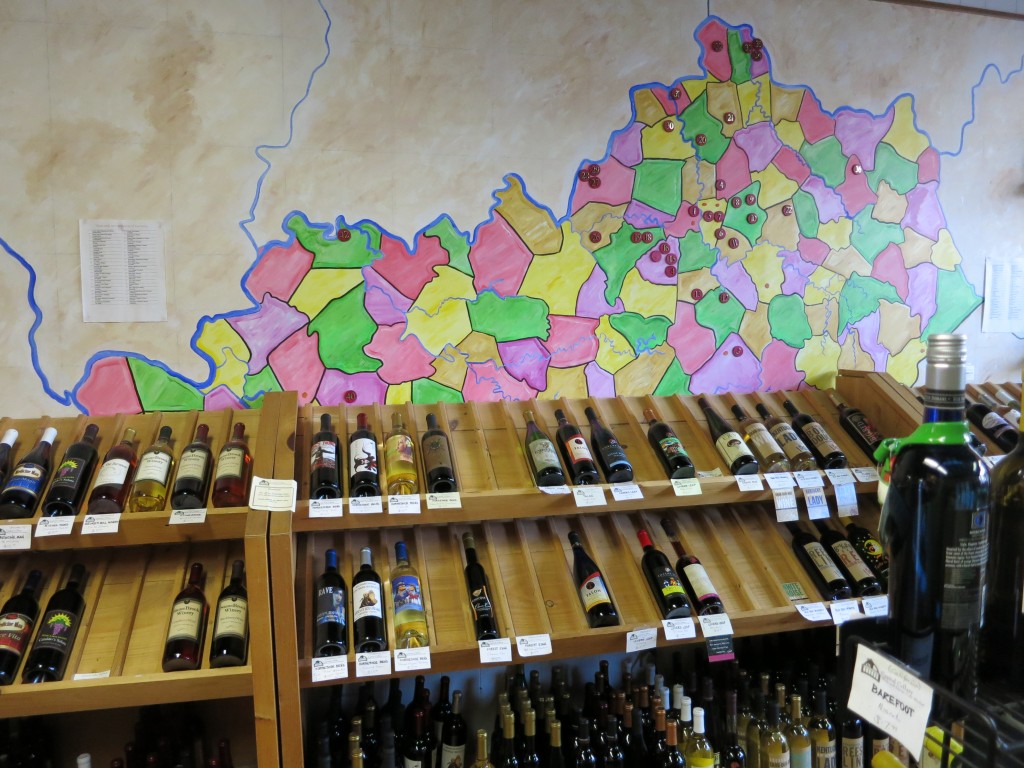 It takes a little doing to find local wine in the heart of bourbon country. I've been visiting Louisville and the surrounding area annually for the last seven or eight years, and though I've toured a number of distilleries, I only just recently tasted my first Kentucky wine. It took a visit to the pretty state capital, Frankfort, to finally find some.
Wineries in Kentucky have a tough uphill battle to fight, and not just because of bourbon's overwhelming firepower. According to The Oxford Companion to Wine, in Kentucky, "Winter freeze may only be a marginal issue, but the hot, humid summers have so far proved discouraging to efforts with vinifera vines." Vinifera vines include varieties such as Chardonnay, Sauvignon Blanc, Pinot Noir and Merlot — really any grape of world-class quality, with the exception of Norton and perhaps one or two others. If you can't successfully grow vinifera varieties, your winery is unlikely to make much of a splash.
Nowadays, it seems some Kentucky wineries have overcome the sultry summers and are indeed growing vinifera grapes of real quality. Capital Cellars, a shop across the street from Kentucky's old capitol building, stocks an impressive array of local wines, including many made from tried-and-true grape varieties. The service at this shop isn't great — I had a great deal of trouble getting the attention of the staff, and when I finally did, the first person I spoke with knew next to nothing about Kentucky wine. I was also disappointed to discover that Capital Cellars' small wine bar served no Kentucky wines by the glass. Nevertheless, I recommend stopping by if you're in the area, if only to take advantage of the breadth of Capital Cellars' selection.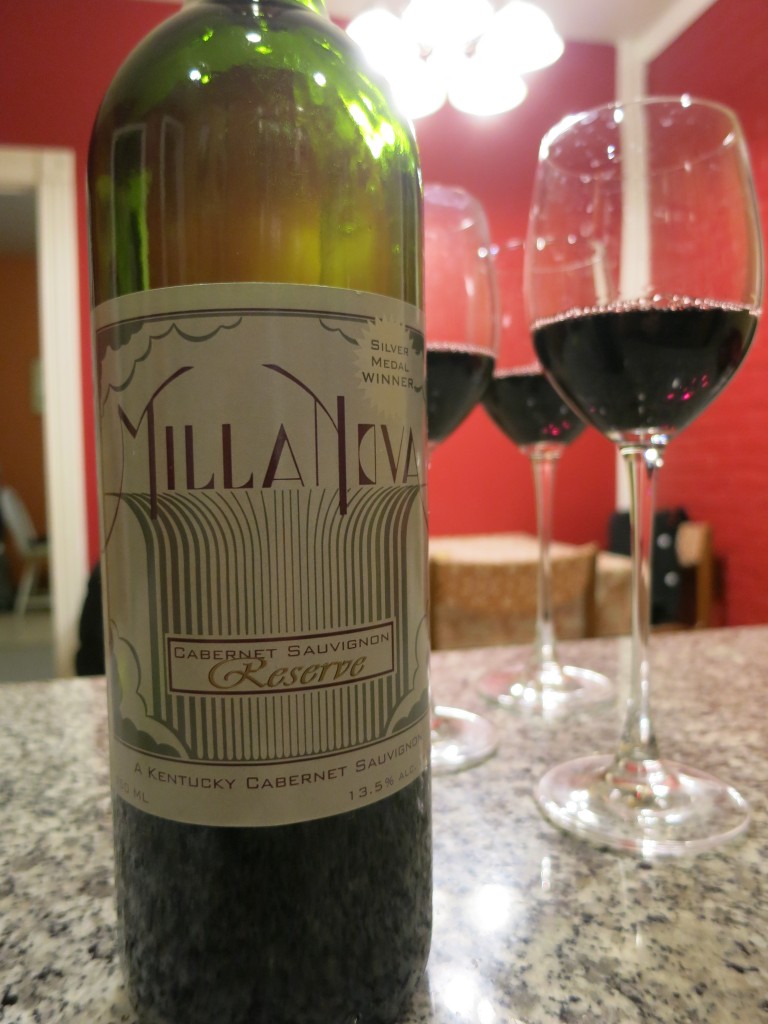 One of the wines which caught my attention was the NV MillaNova Cabernet Sauvignon Reserve, clearly labeled as "A Kentucky Cabernet Sauvignon." (I had no interest in buying a wine made from out-of-state fruit.) Set just south of Louisville on 22 acres near Mt. Washington, the winery produces 18 different wines, some of which with dubious names like "Chardonberry." But there is no denying the high quality of the Cabernet Sauvignon Reserve.
One of my tasting partners for the evening took a sip and remarked, "It's a lot better than I thought it would be," and indeed it was. A dark, opaque red, the MillaNova Cabernet had a rich aroma of jammy fruit and chocolate. I was impressed by the clear, bell-like fruit, redolent of plums. Aged in French and American oak for 18 months, the wine felt full-bodied and well-balanced, with big, bold acids, some white-pepper spice and a smoothly tannic finish. I must admit I felt nervous buying a Kentucky Cabernet for $25, but the MillaNova unquestionably lived up to its price tag.
If you find yourself in Kentucky, there's no need to limit yourself to just the local spirits. As the MillaNova Cabernet Sauvignon Reserve illustrates, the state is capable of producing perfectly delicious wines as well.