21 February 2014
Comments Off

on Postcard From Colombia #3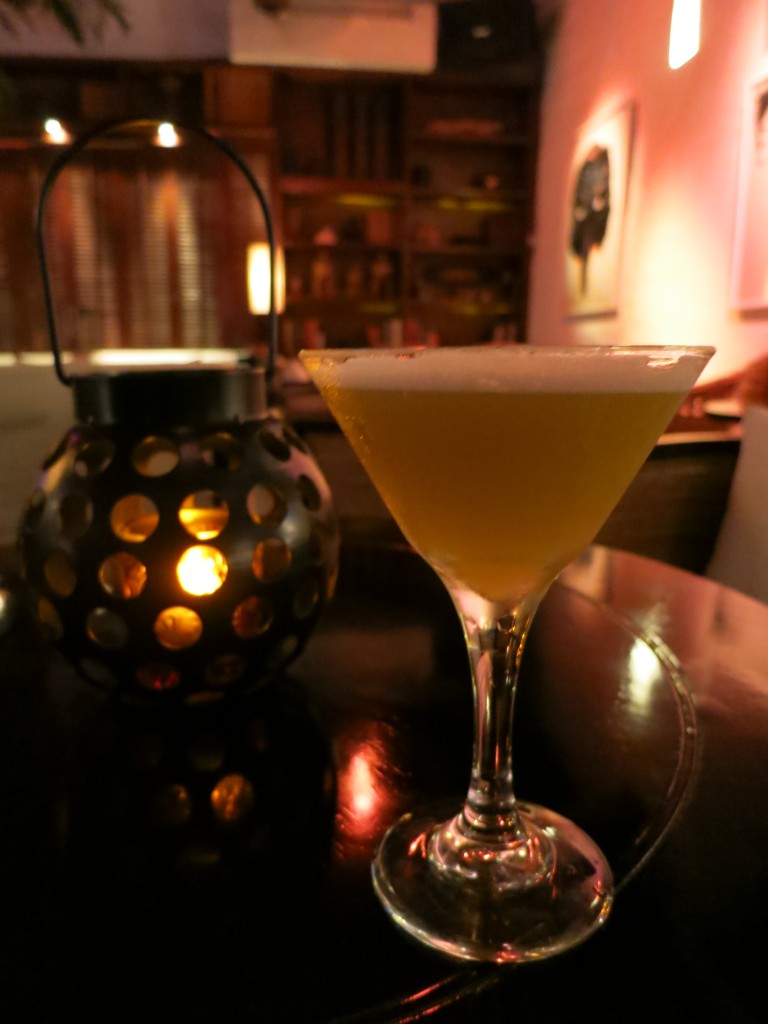 Colombia is not best known for its corozo-based cocktails, but its aguardiente. This clear spirit distilled from sugarcane has a delightful anise flavor, and it resembles a less cloying and less alcoholic ouzo, with a smooth spiciness. I quite like it neat. Look for aguardiente without added sugar.
Aguardiente makes a fine cocktail base, especially in the sure hands of the bartenders at El Coro in the Sofitel Santa Clara. Although the cocktail menu there is extensive, I wanted to try something specifically Colombian. The energetic bartender Jhon had just the thing: a Lulo Martini.
He mixed fresh lulo juice, which tastes rather like lemon and orange juice mixed together, with aguardiente and a touch of simple syrup. He shook up the concoction, used a straw to taste for balance (the bartenders checked just about every cocktail for balance), and presented the cocktail to me in a chilled martini glass.
It did indeed exhibit excellent balance, with a smooth, juicy texture. The anise overtones from the aguardiente were kept well in check by the creamy citrus of the lulo and sugar.
Hmm… I wonder how much trouble I would get in if I tried to smuggle a suitcase full of fresh lulos home with me?