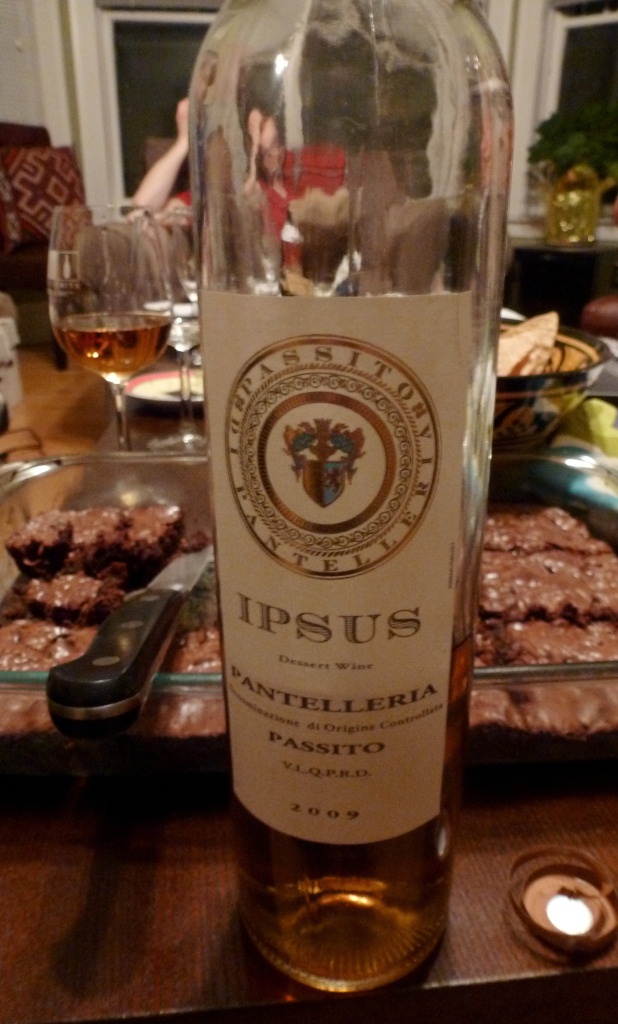 Dessert wines get short shrift in this country, perhaps because sweet wines are often perceived as unserious. It's a shame, because a good dessert wine makes for an elegant finish to an evening. But lower demand means lower prices, which is a boon to those of us man enough to drink sweet wines.
We recently opened a bottle of 2009 Ipsus Moscato Passito di Pantelleria, a charming maple syrup-colored wine from a tiny island between the coasts of Sicily and Tunisia. Although it's part of Italy, the volcanic speck of Pantelleria is actually closer to the sands of Tunisia than the shores of Sicily. It seems fitting then, that the island's most famous variety should be Moscato di Alexandria, called Zibibbo in Italy, an ancient variety thought to have originated in Egypt. (Note this variety is distinct from the more highly regarded Muscat Blanc à Petit Grains, also simply called Muscat Blanc.)
Wikipedia describes how the island acquired something approximating its current name in A.D. 700, when conquering Arabs called it "Bent El Riah," meaning "Daughter of the Winds." These winds have led to quite an unusual style of viticulture on Pantelleria; gobelet-trained vines are actually buried in holes to protect them from fierce gusts that sweep across the island, according to The Oxford Companion to Wine. If you're having trouble picturing these semi-subterranean vineyards, as I did, this photo will help.