23 March 2013
Comments Off

on An Exotic Hungarian Beauty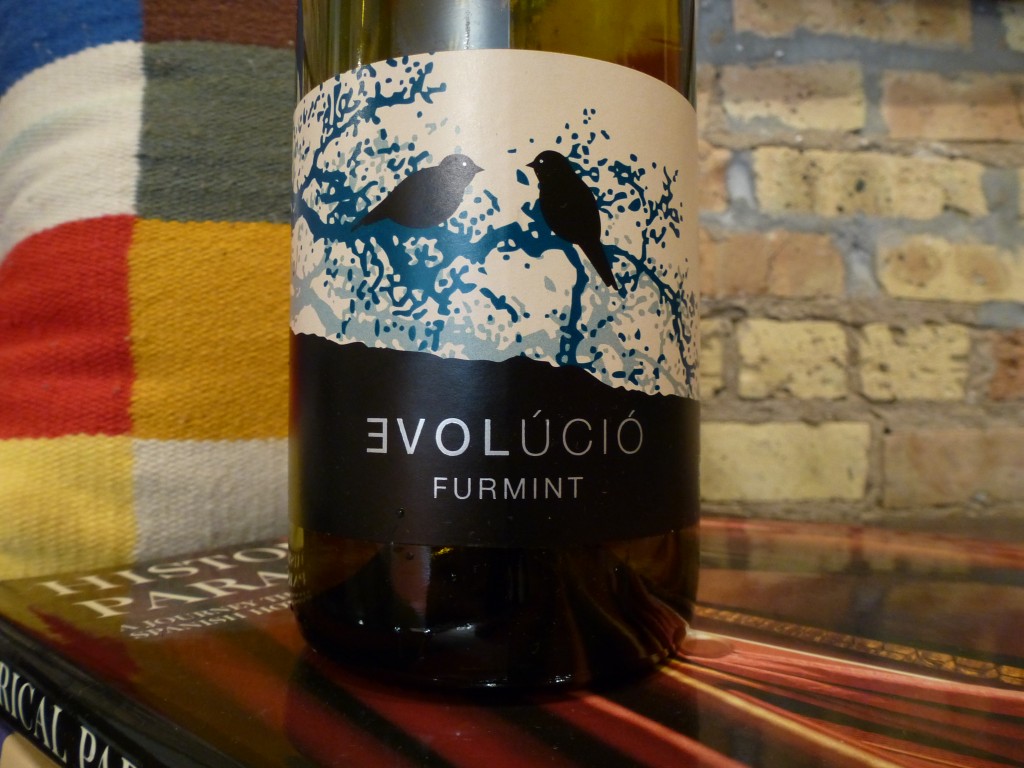 The wines of contemporary Hungary have yet to achieve the fashionability of their Austrian neighbors. Although Hungary's decadent Tokaji Aszú was all the rage in the 18th century — in fact, in 1707, the vineyards of Tokaj were part of "the first national vineyard classification anywhere," according to The Oxford Companion to Wine — there have been a few bumps on the road since then, most notably when the communists invaded and the state monopoly took over.
Communism tends to value quantity over quality, and during this unfortunate period in Hungarian history, much of the wine industry was devoted to exporting "huge quantities of very ordinary wine to the USSR," as the Companion explains. Fortunately, Hungary managed to maintain a somewhat mixed economy even under the communist fist, and many individual vineyards remained privately owned, easing the transition to a mostly free-market economy.
Hungary once again exports high-quality wines, both red and white, though it's usually much easier to find the famed Tokaji Aszú than any of the fine dry table wines being produced. Part of the problem may be that, like Germany and Austria, Hungary often labels its wines according to the grape variety used to make them. This theoretically should be an advantage in the U.S., where we're far more comfortable with varieties than geographical locations, but it starts to get dicey when the varieties have names like Kadarka and Hárslevelű. And Furmint.
Furmint, unlike Hárslevelű, we Americans at least have a shot at pronouncing. If you happen to find a dry Hungarian white wine in your local shop, it will likely be made from this exciting variety. The Companion calls Furmint "fine and fiery," and The World Atlas of Wine notes that when Furmint is treated like Chardonnay, "the result is dry, intense, perfumed and mineral-laden."
The delights of Furmint are unknown to most wine consumers outside of Hungary, however, which means that Furmints tend to be excellent values. In fact, I would go so far as to say that the 2011 Evolúció Furmint is the best white-wine value I've tasted since I started writing this blog. The Furmint in this wine came from Tokaj (just to keep things confusing, Tokaj is the region and Tokaji is the sweet wine), where volcanic soils and plenty of south-facing slopes make for ideal vine growing. Beyond that, some sort of magic must happen in Tokaj, because they managed to bottle a thoroughly memorable wine that retails for less than $10.
I knew at first sniff I would love the Evolúció — the spicy, exotic aromas of incense, apples and ginger sucked me right in. It had lush fruit, a midsection of ginger and white pepper, and a punch of tart acids on the finish. I can't deny that it had a bit of a watery underbelly, but it tasted exotic and sexy nevertheless.
When I found this wine at Binny's on North and Clybourn, I bought half a case. I never do that. But with flavors like that and a price tag of just $9, I dare say I found my new house white.
SUMMARY
2011 Evolúció Furmint: Aromatic and sexy, with lush fruit and exotic spices. Chill well before serving, and pair with mild to moderately spicy chicken and pork dishes. An amazing value for the money.
Grade: A-
Find It: I purchased this wine at Binny's for $9.
Read about another fine dry Furmint I tasted here, an unusual late-harvest Furmint here, and a Slovenian Furmint here.