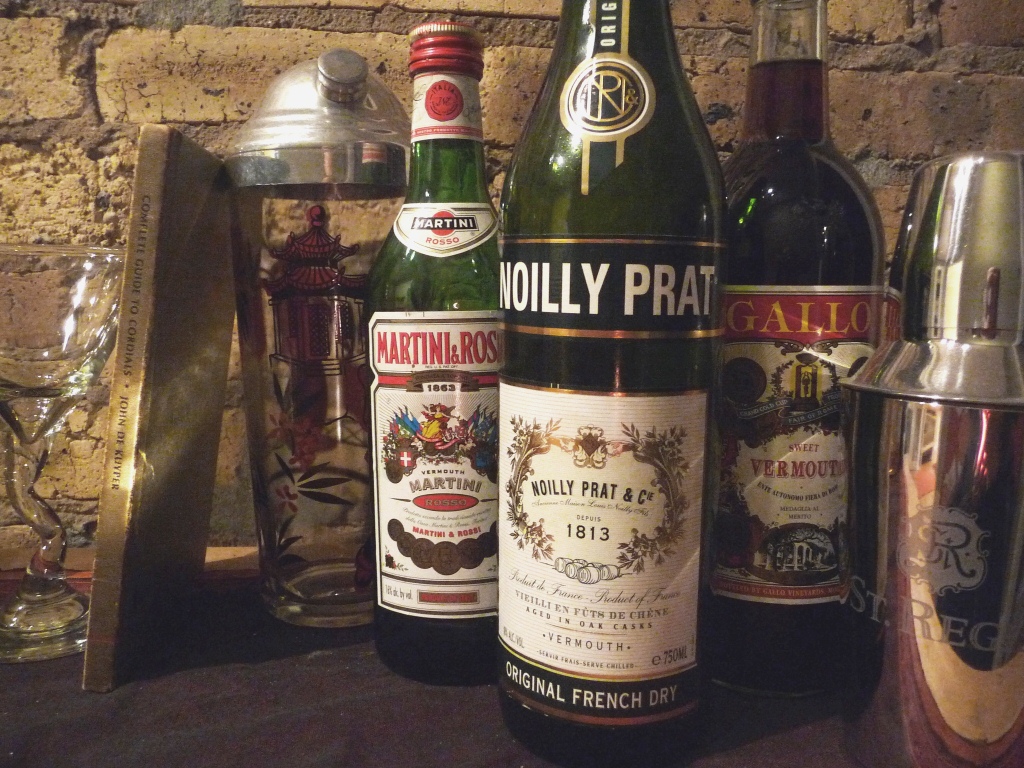 Like most people with moderately well-stocked home bars, I have a couple dusty bottles of aging vermouth. A whisper of the dry vermouth occasionally provides a veneer of propriety to what would otherwise just be a big glass of vodka, and the sweet, red version appears in slightly greater quantities in my Manhattans.
That's about as far as I've gone with my vermouth experimentations. Europeans sometimes order a glass of vermouth, as I learned years ago in Paris when a friend ordered a martini. The waiter returned with an aperitif of Martini & Rossi Bianco, a dry vermouth, on the rocks.
She felt less than pleased with her "martini," but according to the Wall Street Journal, she is one of the few Americans to have drunk vermouth properly. The recent article Straight Vermouth, No Chaser claims vermouth can be a lovely drink all on its own. And who are we to doubt the Wall Street Journal?
I'm particularly looking forward to trying some Cocchi Vermouth di Torino:
Resurrected this year from a 120-year-old formula, this Italian sweet vermouth produced in the Asti region of Italy could give Carpano Antica a run for its money. Amber in color and using muscato grapes as its base, there are notes of tobacco, orange peel and raisin as well as hints of cola and leather. 750ml, $19
I'm curious — are there any readers who have actually tried vermouth straight up or on the rocks? (Drinking it as a last resort at a college party doesn't count.)
Vermouth Cocci, Martini & Rossi, Vermouth, Wall Street Journal