14 July 2011
Comments Off

on Picnic In Pink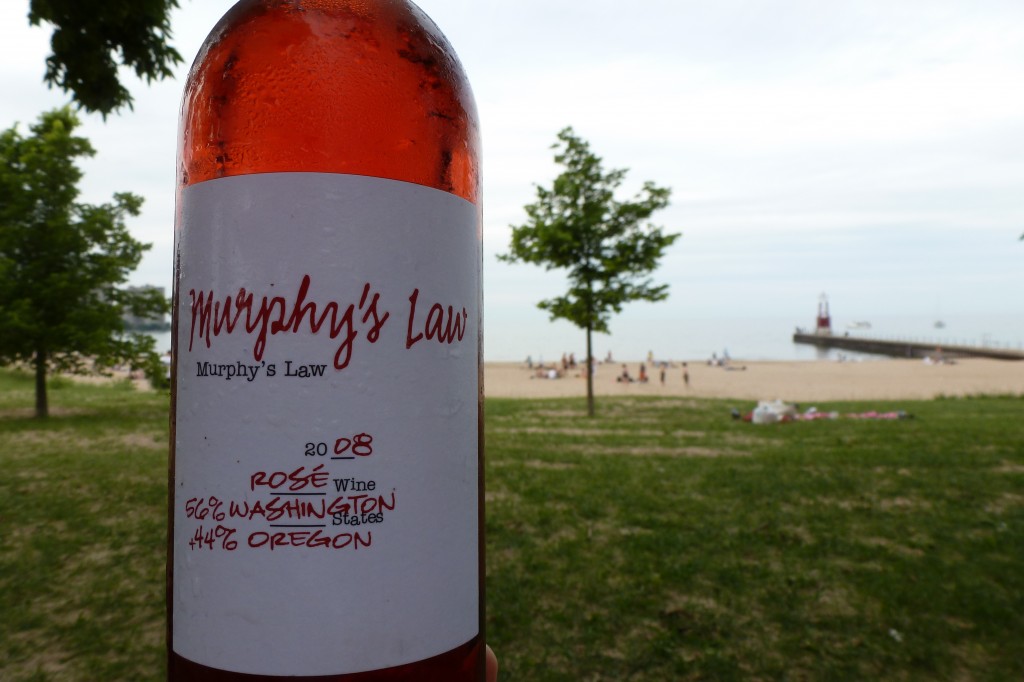 Hours-long picnics are one of the great joys of summer. When gathering up bottles of wine to accompany the pasta salads, cheeses and fruits, I invariably reach for a bottle of dry rosé. There's something inherently fun and casual about pink wines; they're difficult to take too seriously. And yet, the best of them are a far cry from insipid White Zinfandels, with luscious fruit and a reassuringly adult finish of stone.
Many of the most renowned rosés come from Provence, but wine regions all over the world now produce excellent examples. While browsing the unfortunately brief selection of rosé at Whole Foods recently, I discovered one called Murphy's Law which comes 56% from Washington and 44% from Oregon.
Intrigued, I examined the back label and found a plea from the winemaker: "Please don't jinx this fragrant and intense blend of 'All-Star' grapes from primo vineyards in the Pacific Northwest." Although Pinot Noir (44.2%) is an A-List celeb, Counoise (45.8%), Grenache (5%) and Blaufränkisch (5%) are unquestionably David Hasselhoff varietals: Big in Europe.