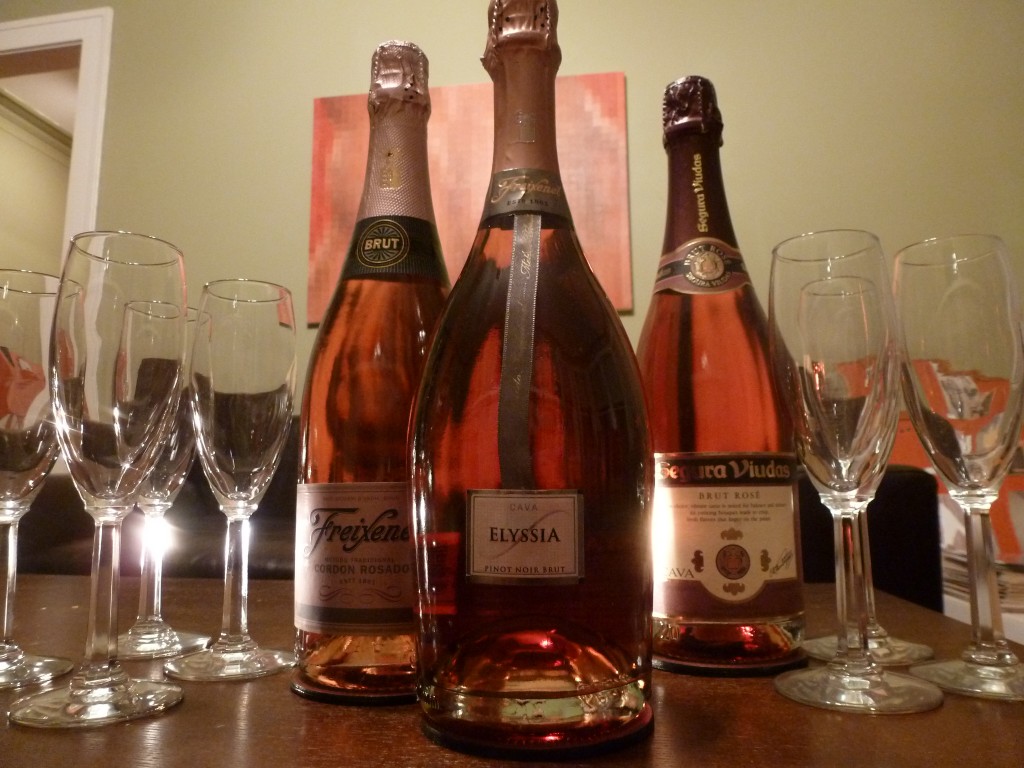 I've stopped making New Year's Resolutions. I got tired of punishing myself each year when my plans for self-improvement failed to come to fruition. Now, I look forward to January, knowing that I don't have to change a damn thing. But some people seem to find value in the resolution ritual, and I suppose some of them must have some success, bless them.
If you're one of those people who don't regard resolutions as an exercise in futility, consider resolving to do something a lot more fun than trim your waistline: Get to know what wine you like best.
It sounds silly, perhaps, because if you read this blog, you almost certainly drink wine, which means you probably already have a sense of what you like. Or, at least, what you don't like. When I talk to people about their wine preferences, they most frequently use negative terms — they don't like sweet or dry or oaky or heavy, or whatever it is. Fewer people tell me things they actually enjoy tasting.
It takes more guts to say what you like. Saying that you don't like something is essentially free from risk, but taking a stand in favor of certain flavors is a little dangerous. Some of the people you tell are sure to disagree with you, and some of them will try to make you feel wrong. It happens to me all the time. But you're not wrong; they're feeling threatened.
Why take the risk at all? If you can articulate what you like in a wine, your sommelier or wine shop clerk will love you for it. They'll be much better able to guide you to something in line with your taste. They'll feel like they're doing a great job, and more important, you'll get a wine that you're more likely to love.
To figure out what you really like, the best thing to do is to taste a lot of different wines. Most wine shops have complimentary tastings from time to time, and they're a great risk-free place to try something out of your comfort zone. I know some people avoid these tastings because they don't want to say something "wrong" about the wine, because the person pouring it might judge them. Of course, no one likes to be judged. Just remember — you don't need to expound at length on the wine. If you aren't sure what to say after you taste something, a simple "Very nice" will always do the trick.
You're sure, even by simple chance, to find something you really, really enjoy at one of these tastings. If you do, take another sip and pay careful attention to it. So often we forget to actually pay attention, because wine is such fun to drink. But even the most beautifully crafted wines usually don't hold up flavor profile billboards. "I taste like RASPBERRIES!" No. You have to pay attention and consider the wine on your tongue it in order to see what it has to offer. I find that the flavors and the structure of a wine are clearest to me during the first two tastes. By the third, I'm just drinking.
The more you taste (and smell) and pay attention, the easier it will become to identify the qualities in wine that you like. Those qualities will almost certainly change depending on the type of wine, the season and your mood. Some examples:
Sparkling Wine: With New Year's Eve approaching, this might be the most important category to consider, though I must admit I don't usually serve my favorite sparkling wines at parties. I love toasty, yeasty smells and flavors, qualities most often found in Champagne. You, however, might prefer crisp flavors like green apple or lemon, or floral notes as in Moscato, or berry flavors, as in certain Blanc de Noirs and sparkling rosés.
White Wine: I enjoy all sorts of different white wines, but if I could have just one to drink before I died, it would display rich fruit, some butteriness and/or creaminess, very focused acids, and, why not, some minerals on the finish. Alas, it's a rather expensive flavor profile, exemplified by top white Burgundy. You might hate butter in your wine, preferring instead something crisp and light, or something redolent of tropical fruit, or something tart, or something chalky, or something perfumed and aromatic. I'm also a fan of exotic spice notes like ginger and incense, as in some Hungarian dry Furmints.
Rosé Wine: My very favorite rosés are very fruity but very dry, with plenty of juicy acids. To me, they taste like summer. You might prefer a rosé that's a little sweeter, because, after all, they're delicious too. Or perhaps you like your rosé more esoteric, with more of a savory note.
Red Wine: Again, I find all sorts of red wines delicious and enjoyable, but my very favorites tend to have either a note of mocha or tobacco. Reds with rich, dark fruit combined with some wood and tobacco and spice really make me curl my toes. Maybe for you, it's a note of earth that really gets you going, or fresh cherry fruit, or jammy raspberry fruit, or brooding plummy fruit. Some reds have a black pepper flavor that people love, but others prefer less aggressive white pepper. You might even like a note of meat in your wine — bacon or beef can be delightful.
White Dessert Wine: Many people nowadays turn their noses up at sweet wines. If you're someone who thinks sweet wines are just for wine novices, I encourage you to try a Sauternes or a Tokaji. Tasting great Sauternes and Tokaji rank among my most cherished wine memories. I love honeysuckle richness leavened with laser-focused acids and exotic spice, along with a little mint or tobacco freshness to round out my ideal version of this wine. Others might appreciate round, orangey acids, voluptuous ripe peach or tropical fruit flavors, or caramel or butterscotch notes. Oo — I really need to drink more of these wines in 2017.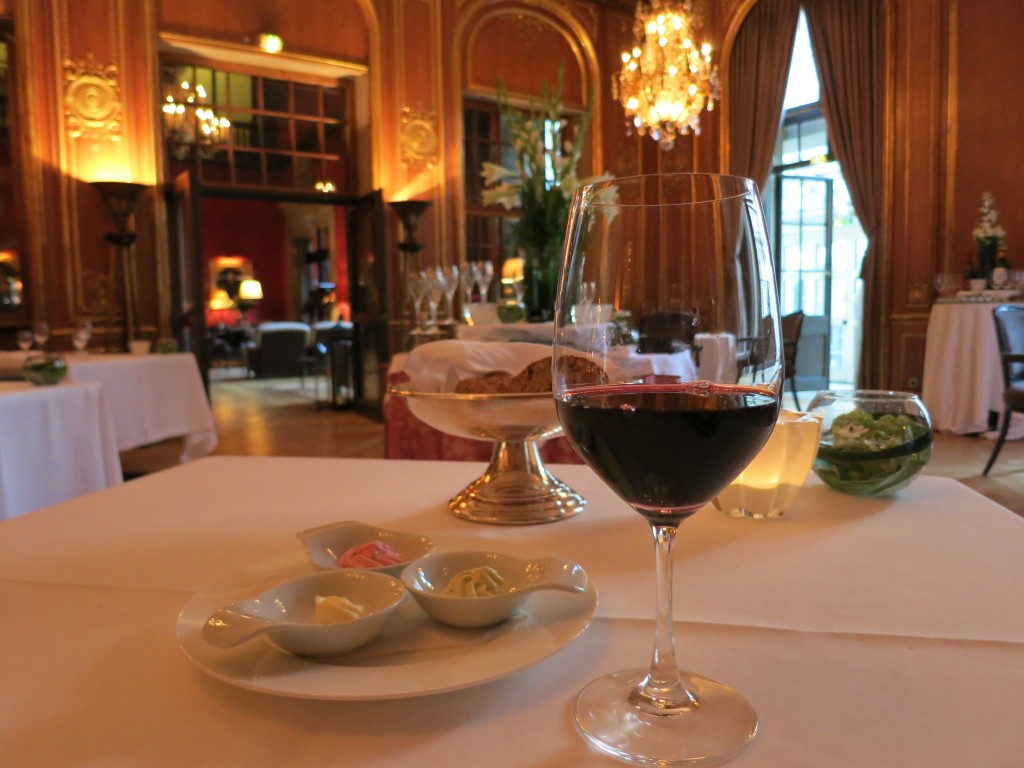 Fortified Red Wine: Port and Port-like wines always feel wonderfully satisfying and comforting to drink, especially in winter. Here I love luscious blackberry jamminess balanced with big spice and a whiff of wood or tobacco. If you haven't tried a Port in a while, now is the time to buy a bottle. Start with a Late Bottle Vintage Port, which offer a lot of flavor for the money. You need not drink it all in one sitting. Even if you make no preservation efforts, the wine will remain tasty for a week or longer.
If you've already figured out what flavors you love in wine, I encourage you to write them down — it's a fascinating exercise. And if you aren't yet able to name your favorite flavors, lucky you. If you choose to make discovering your favorite flavors a New Year's Resolution, you're in for a really fun 2017.