26 January 2013
Comments Off

on The Hearty Reds Of Toro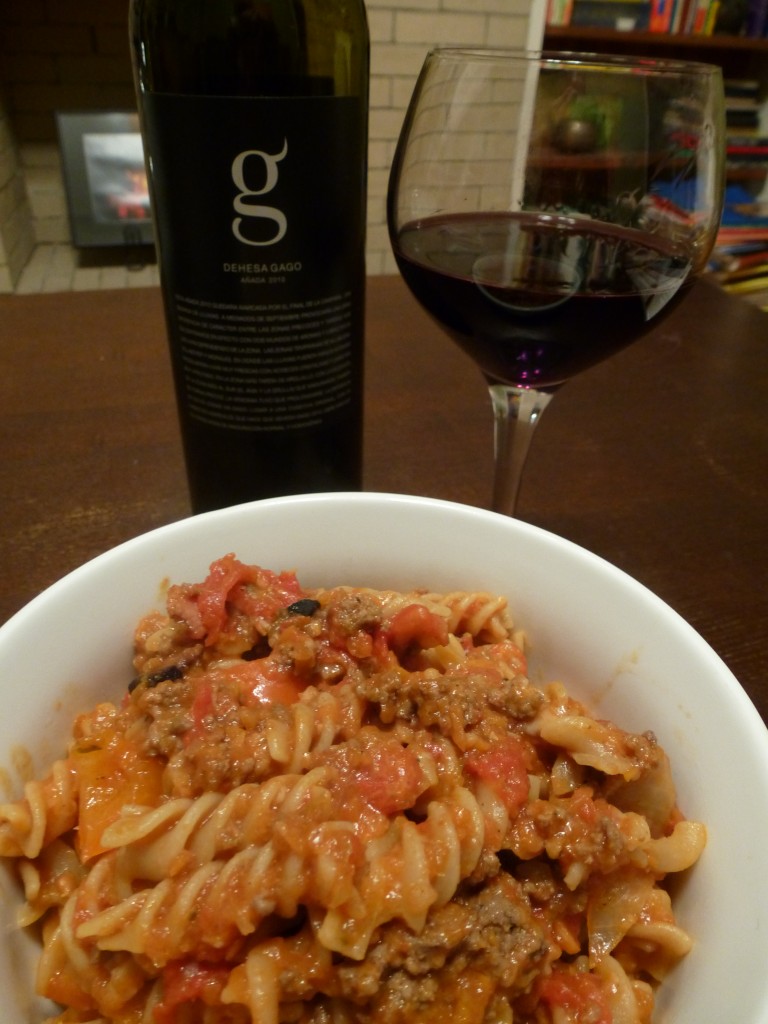 I remember the first time I had a wine from Spain's small Toro region, which straddles the Duero River not too far from northwestern Portugal. My husband-to-be and I were in New York at a delightful tapas bar in the Village (the name of which is alas lost to history), and at the bottom of the extensive wines-by-the-glass list was a Toro. I asked the bartender about it, and he replied, "Oh, I love that one — if you like big reds, you should give it a try." We each had a glass, and our memories are so fond of that evening and that wine that we served a Toro at our wedding reception.
This Denominación de Origen (DO) was established only recently, in 1987, and the Toro DO only gained international renown in the last 10 years or so. According to The Sotheby's Wine Encyclopedia, "The Alvarez family of Vega-Sicilia fame had been purchasing land [in Toro] since 1997, and after this was announced in 2002, the floodgates opened, so that at last count there were 40 bodegas." Sotheby's goes on to say that "the battle for Toro's true quality has only just begun," but I say it's producing some pretty darn tasty stuff already.
Part of the region's success is no doubt due to what The Oxford Companion to Wine calls "severe" growing conditions, with dry, stony soils and high altitudes. Grapevines need to suffer to produce great wine, the common wisdom goes, and in this "wild and remote zone," the vines surely suffer indeed. The local specialty, Tinta de Toro (a variant of Tempranillo), has adapted to the Toro terroir, and it produces wines of "exciting quality" according to Sotheby's, and according to me as well for that matter.
It's January in Chicago, and I was in the mood, as you might expect, for a big red wine. I browsed the Toro section at Binny's and discovered that, as usual, most of the Toros were pretty pricey. I picked up a couple of bottles of the least expensive, a 2010 Telmo Rodríguez "Dehesa Gago," recognizable by the big white "g" on its black label. It turned out $15 was quite a bargain for this beauty.
When I opened the bottle, I could immediately detect vanilla aromas, which intensified when I poured the deep-purple wine in a glass. Closer up, the wine smelled more like red fruit, iron and earth than vanilla. It felt focused up front — even a little tight — with flavors of vanilla and dark berries. At the back of the palate, however, it became almost rough, with hearty tannins, rustic power and some rowdy spice. It developed how I imagine a typical date in Las Vegas would. Paired with some Fusilli Bolognese, it became even more powerful and spicy.
This may not necessarily be the best Toro out there, but at $15, the Telmo Rodríguez "Dehesa Gago" took me on quite a ride. And if this Toro isn't available at your local wine shop, try another one. I've yet to be disappointed by a wine from this newly discovered region.
SUMMARY
2010 Telmo Rodríguez "Dehesa Gago":This tasty Toro starts smooth and then gets a little rowdy. Big fruit and significant tannins. A fun ride and a fine value. Chill in the fridge for 15 to 20 minutes before serving, and pair with red meat or strong cheese.
Grade: B+/A-
Find It: I purchased this wine for $15 at Binny's on Clark Street.