27 February 2013
Comments Off

on A Nice Cool Byrrh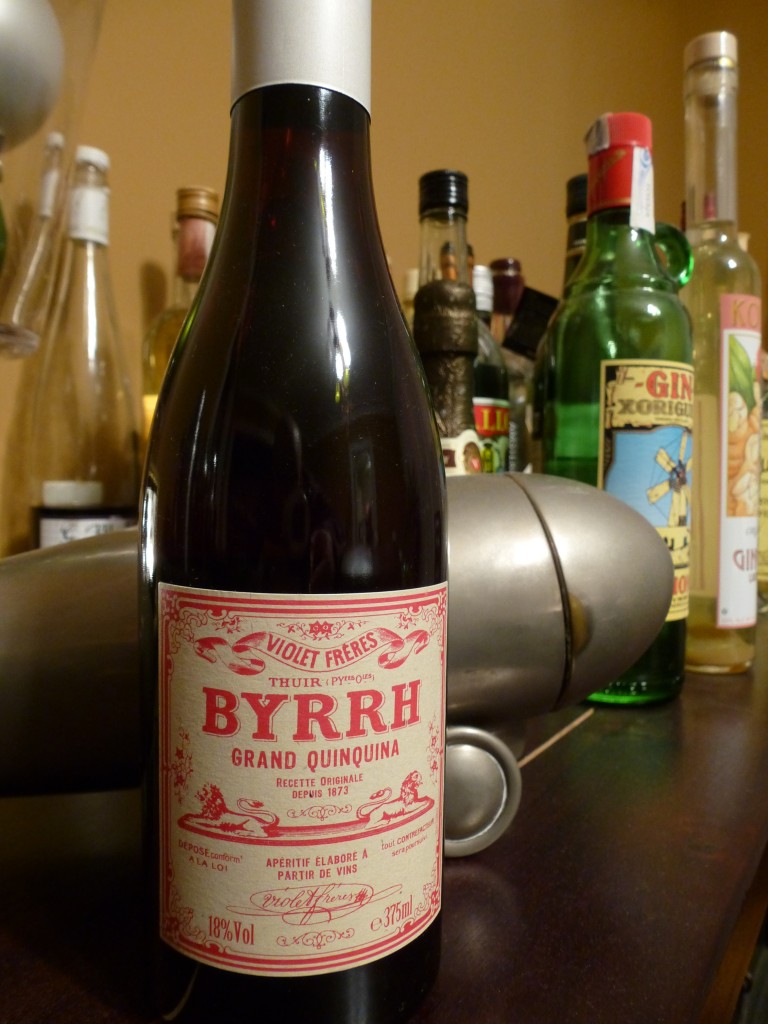 I love drinks ressurected from the grave, such as the violet-flavored Crème Yvette or Old Tom Gin. The aperitif called Byrrh (pronounced "beer") wasn't dead, exactly, but for years you couldn't find it in the United States. France stopped exporting it to the U.S. during Prohibition, and for some reason never started again. And so we were left bereft of Byrrh, because as charming as it is to travel to France for a little aperitif shopping, it can get a little impractical.
I had heard of the sweet vermouth-like Byrrh, but I had never tasted it because my aperitif shopping tends to be limited to the northeast side of Chicago. Then one day, there it was! Just standing on a shelf in Binny's, like nothing had happened. I snapped up a bottle posthaste.
I couldn't wait to try it, because although at first glance Byrrh appears to resemble many other sweet vermouths, or even Port, it differs in one important respect: It's spiked with quinine, the anti-malarial compound found in cinchona bark that gives traditional tonic its unique flavor.
I tried it first at room temperature, though it's traditionally consumed chilled. It had a Porty, richly fruity aroma with something herbal in there as well — a bit of parsley perhaps. I loved the round, luscious mouthfeel which slowly developed into orangey acids and the barest hint of menthol on the finish.
After that taste, there was no question — I needed to see what it would do for a Manhattan. I shook two parts Rowan's Creek Bourbon, one part Byrrh and a couple dashes of Angostura Bitters with ice, and strained it into a martini glass. It proved to be a balanced but very bright and lively Manhattan. It seemed to end with a deep note from the bitters, but it jumped up again at the last second with a little cedar and mint.
Fun to drink on its own, and fun to mix in a Manhattan — I'd say Byrrh is a winner. And it's not even that expensive. I picked up a 375 ml bottle at Binny's for $13. So by God, go out and get some Byrrh!