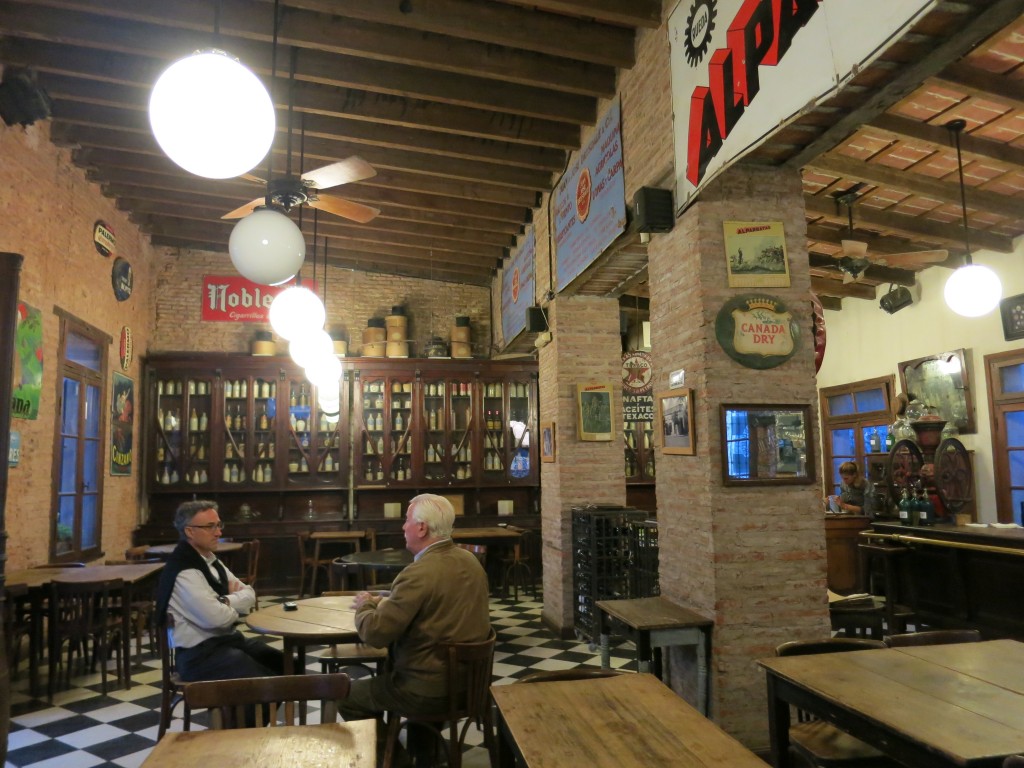 After traveling in Argentina for a week or so, finding luscious Malbecs seemingly on every street corner, I began to wonder what sort of liquors the country produced. It was around this time I found myself in the town of San Antonio de Areco, a center of gaucho culture about 90 minutes northwest of Buenos Aires. This town did not strike me as a place to order a glass of wine.
I strode into an atmospheric bar called La Esquina de Merti, with art nouveau display cases along the walls and shelves laden with ancient bottles of unfamiliar spirits. It probably would have felt touristy in another town, but here, it was exactly what I was looking for.
Behind the bar, I spotted a shelf of local-looking spirits. "Esta licores — esta licores Argentinos?" I asked in my not-very-good Spanish. "Que me recomienda… una licores Argentinos?" The bartender looked a little puzzled. I pointed to a promising-looking bottle. "Esta Legui… Esta bien? Recomienda esta?" She said something that sounded very positive. "Bien. Uh, bebida esta con hielo? No? Solo? OK — perfecto. Una Legui, porfavor."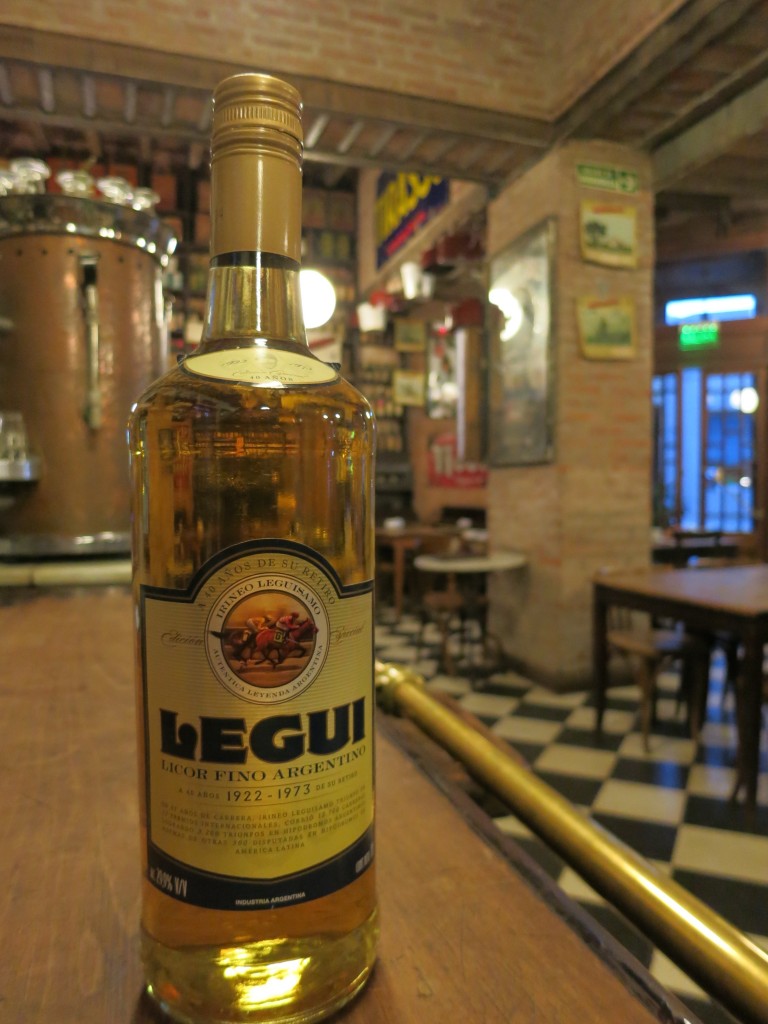 She somehow managed to understand me and served me quite a large shot of Legui, which is named after a notable jockey, Irenaeus Leguizamo. He won, according to this website, some 3,200 races in Argentina and he ranks among the greatest jockeys in history. Legui, it turned out, was the perfect drink to try in this center of Argentine horse culture.
I took a sniff, and I can't deny that I recoiled. This liqueur of herb-infused alcohol and sugar reminded me of cough syrup, a certain yellow cough syrup that disgusted me in my youth. And indeed, it had the same yellow-green hue. I might charitably describe the aroma as herbaceous and bitter, with a note of anise. With great reluctance, I took a sip.
The Legui started sweet, moving on to cinnamon spice and green peppercorn. There was little bitterness; in fact, it tasted quite balanced. And because it has only 29.9 percent alcohol, I felt little alcoholic burn. Indeed, drinking it felt quite soothing.
If, after dinner in Argentina, you're looking for a digestif — and after the uninterrupted meat parade I've experienced here, I certainly was — Legui is the liqueur to order. It doesn't seem to be available in the United States, according to Wine Searcher, but in Argentina, it's certainly worth seeking out.
And don't worry about trying to down it like a shot. The cowboys here wear berets, after all, so you can feel free to drink your Legui in civilized sips.