28 July 2012
Comments Off

on Philadelphia Degustation – Part 2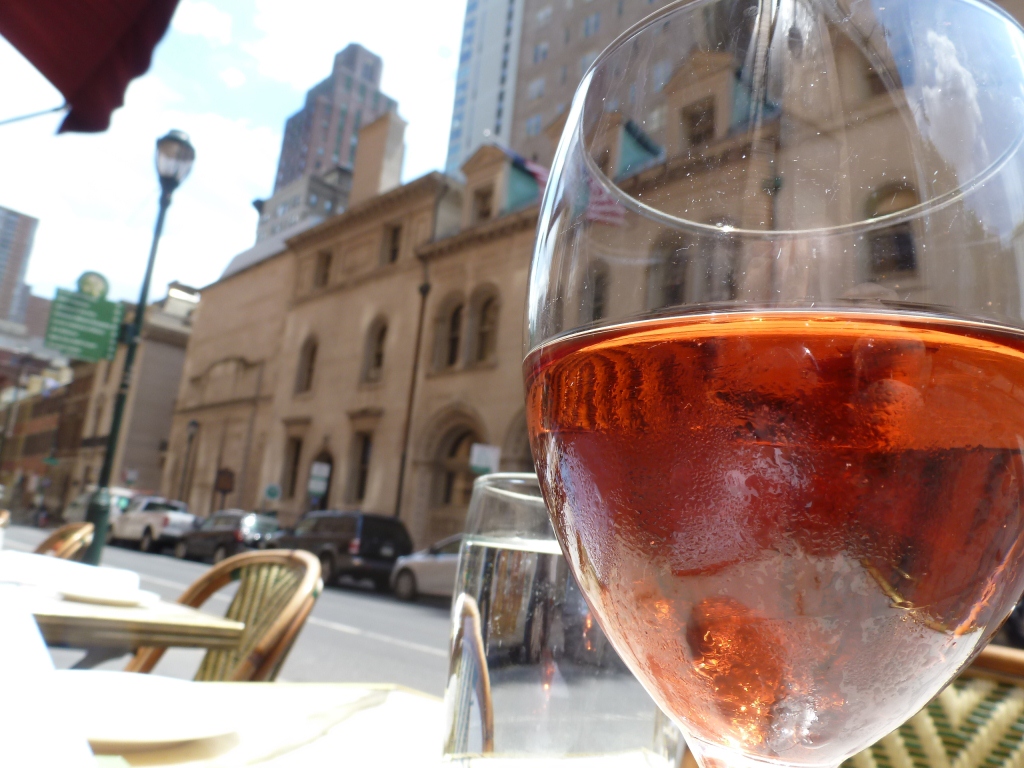 COURSE 3: Costières de Nîmes rosé
I had a very relaxing lunch one day at Parc, a resolutely traditional French brasserie on Rittenhouse Square. Perhaps it's a silly way to choose a pairing, but when I eat salmon, I tend to pick a wine equally as pink. Dry rosé and salmon just seem made for each other.
As I was waiting for my Provençal-style baked salmon with ratatouille and cous-cous, I couldn't help but overhear the conversation of the well-dressed young ladies at the table next to me:
"Your dog doesn't have a middle name?"
"Well, I think it's normal for a dog not to have a middle name. But can I just say, I would never hire a dog walker as hot as yours."
It would take a wine of great interest and vivacity to draw my attention away from such an exchange, but the 2011 Mas de Bressades, a rosé blend of Grenache, Syrah and Cinsault from the Costières de Nîmes, succeeded in doing just that. Sandwiched between the southern Provençal cities of Nîmes and Arles, the Costières de Nîmes appellation produces wines "closer to those just over the river in the southern Côtes du Rhône" than in adjacent Languedoc, notes The Oxford Companion to Wine. The rosés in particular tend to be "good-value dry wines with a delightful color and ripe fruit," according to The Sotheby's Wine Encyclopedia, and so it was with this excellent example.