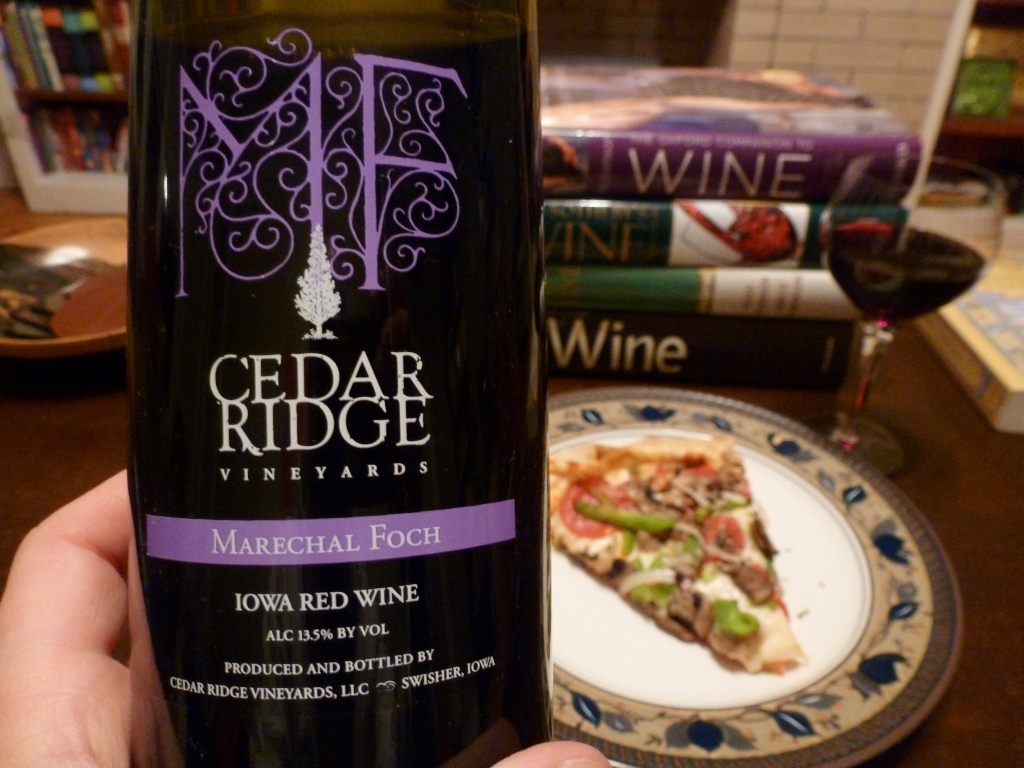 It came as a great shock to me, years ago when I was deciding which college to attend, that Iowa has much more to offer than just corn. Set on a hill over the Iowa River, pedestrian-friendly Iowa City has charm to spare and a palpable buzz from the University of Iowa's large student population. I still make a point of visiting every year or so, because some friends understandably simply didn't want to leave (despite the region's lack of creativity when it comes to place names).
On a recent visit, I discovered there's a well-regarded winery between Iowa City and Cedar Rapids. I didn't have a chance to take a tour this time around, but I found a full range of Cedar Ridge Vineyards wines at the New Pioneer Co-op, the apotheosis of granola-chic grocery stores.
In the mood for a light red to pair with some pizza, I cracked open the non-vintage Marechal Foch, made with estate-grown fruit. This variety, according to The Oxford Companion to Wine, is a French hybrid of Goldriesling (a cross of Riesling and Courtiller Musqué) and… something else. The Companion makes no guesses, but Wikipedia posits a Vitis riparia/Vitis rupestris cross or a variety known as Oberlin 595.
So there's a fun tidbit to trot out at your next cocktail party.