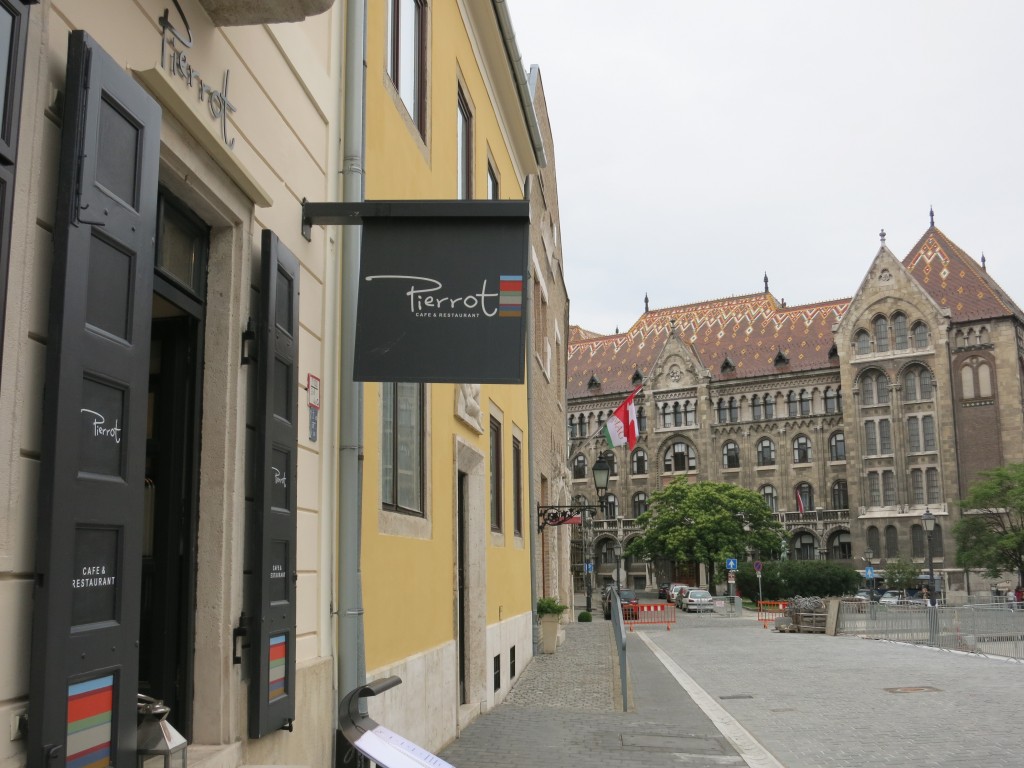 If you've had Hungarian wine, you've likely tried something from Tokaj, long famed for its sweet whites, or something from Eger, famous (and infamous) for its Bull's Blood. But few bottles are exported from Hungary's smallest wine region, Somló. Importer and Hungarian wine expert Athena Bochanis of Palinkerie first alerted me to the potential of wines from the slopes of this extinct volcano, a single odd hill poking up from the countryside north of Lake Balaton. I kept its name in the back of my head on my recent trip to Hungary, hoping to find a bottle or two from Somló on a restaurant wine list.
Somló wines proved to be elusive, even in Hungary, since it's the country's smallest wine region. But at last, at Café Pierrot in Buda, the wine list had four different Somló selections, including a Juhfark by the glass. I can't deny that my heart skipped a bit of a beat. I've tasted a lot of unusual wines over the course of three years writing Odd Bacchus, but Somló Juhfark had to rank among the most obscure wines I've ever encountered.
"This is a wine from Somló?" I asked the waiter, pointing to the word "Somló" on the menu, eyes widening with anticipation.
"Yes… from Somló," he replied, also pointing to the word.
"And it's a Juhfark? A Juhfark?" I stupidly pointed to that word as well.
"Yes. Yes. A Juhfark… from Somló." The waiter did not point to the words this time, so as not to lose contact with my increasingly wild eyes. "Would you… like a glass? Sir?" He spoke slowly and carefully, in excellent English.
I suppose most of the tourists he serves (or the Hungarians, for that matter) do not tend to lose their composure at the sight of the words "Somló Juhfark." Which is perhaps why, when he discovered that they had actually run out of Somló Juhfark, he dispatched a colleague to a nearby sister restaurant to procure a bottle.
Juhfark, according to The Oxford Companion to Wine, is a "distinctive but almost extinct white grape variety," and how often does one have the chance to sample a wine made from grapes at once distinctive and almost extinct? I can find precious little additional information about this variety, which translates as "Ewe's Tail" or "Sheep's Tail" in Hungarian, other than that it was almost wiped out because of the phylloxera louse. Come on, ampelographers. You can do better.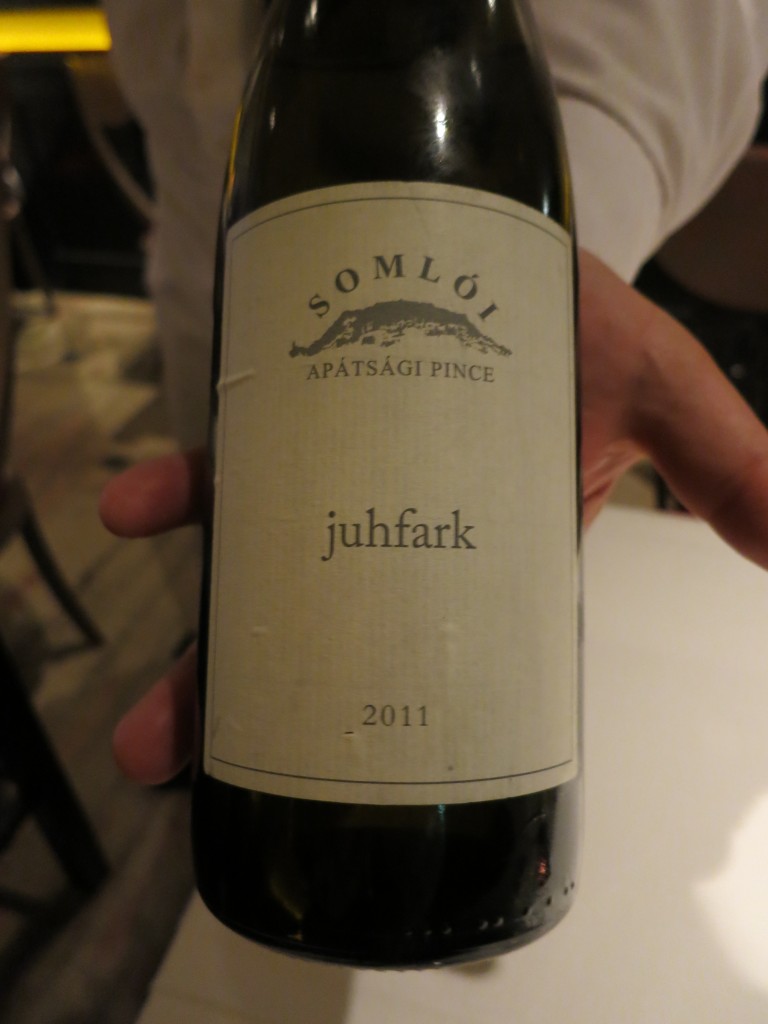 I did find some juicy tidbits about Somló, however, "whose wood-aged, blended wines once enjoyed a similar reputation to those of Tokaj," the Oxford Companion tells us. In fact, if "popular memory" is to be believed, "in the imperial court of Vienna, the newlyweds drank Somló wines on their wedding night to promote the birth of a male heir to the throne," an uncharacteristically steamy Sotheby's Wine Encyclopedia relates.
At last, the waiter poured me a glass of 2011 Somlói Apátsági Pince Juhfark to pair with my "Pike Perch with Old Fish Soup Sauce and Fish Dumplings," a dish far more delicious than it sounds. The wine had a sweet, heavy aroma leavened with notes of green tobacco. Broad, orangey acids balanced the very rich, honeyed texture, aided in that effort by an aromatic quality on top. It developed slowly and deliberately and forcefully on the palate, tightening up on the finish. Paired with the fish, the acids really blossomed and the wine positively popped. Wow.
You may have trouble finding a Somló Juhfark at your local wine shop, but if you go to Hungary — and some of you undoubtedly will — this is a wine to seek out on a borlap (wine list).
The chance to sample wines like this is one of the reasons I travel. What a privilege, to drink a glass of a wine that once invigorated the Viennese court, made from grapes now almost extinct.  I paid less than $8 for that glass of wine, and I'll never forget it.