20 April 2013
Comments Off

on Costa Rican Moonshine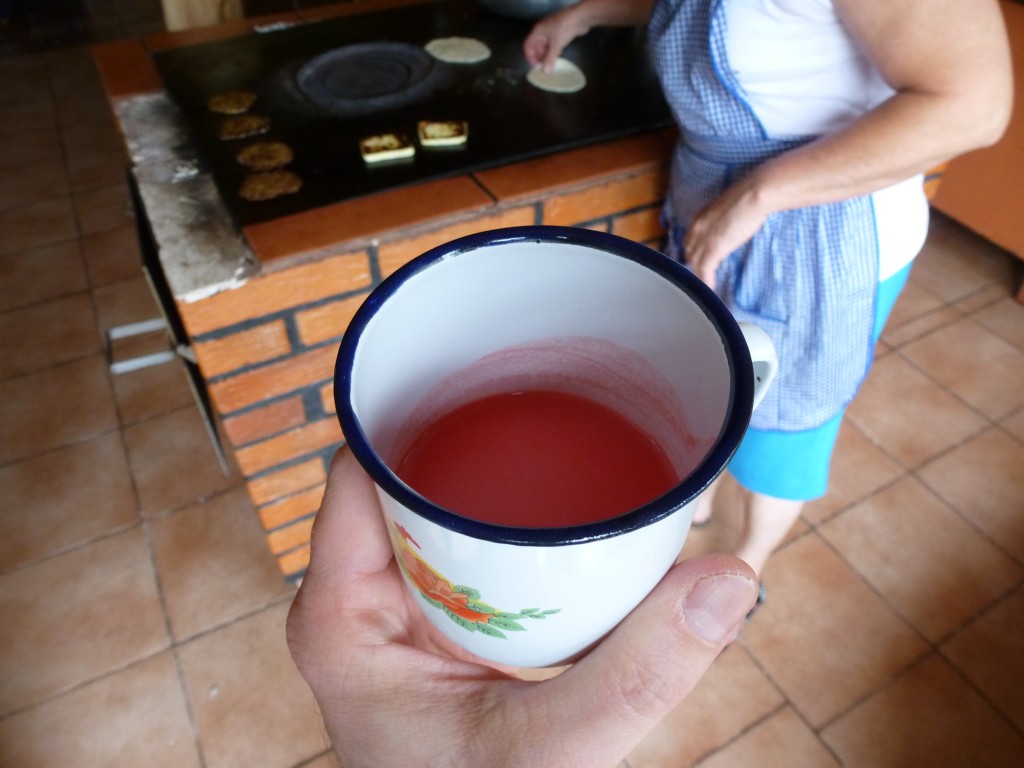 While staying in Bajos del Toro, Costa Rica, I took an afternoon to go horseback riding. My guide had the wonderful idea to head into town to learn to make tortillas with Olga, and we trotted, thankfully very slowly, to her pulperia.
It turned out that tortillas weren't the only thing Olga knew how to whip up. She produced a plastic bottle full of Pepto-Bismol-pink liquid, which my guide identified as chirrite — moonshine. And how could I turn down a mug of that?
I gingerly took a sip (improperly made, moonshine can cause blindness or even death) and my word, but it tasted delicious. Like creamy, very alcoholic rose water.
My guide seemed to think rose water had no part of it, however, and consulting with Olga, determined that wild tomatoes played some role. I suspect there must have been a mistranslation.
In any case, should you ever find yourself in Bajos del Toro, I strongly recommend seeking out the Olga's pulperia. Try her homemade peanut nougat, her fresh tortillas, her delectable homemade sausage, and above all, her top-notch moonshine. (So far, my eyesight remains intact.)