12 February 2016
Comments Off

on Unusual Sparkling Rosé For Valentine's Day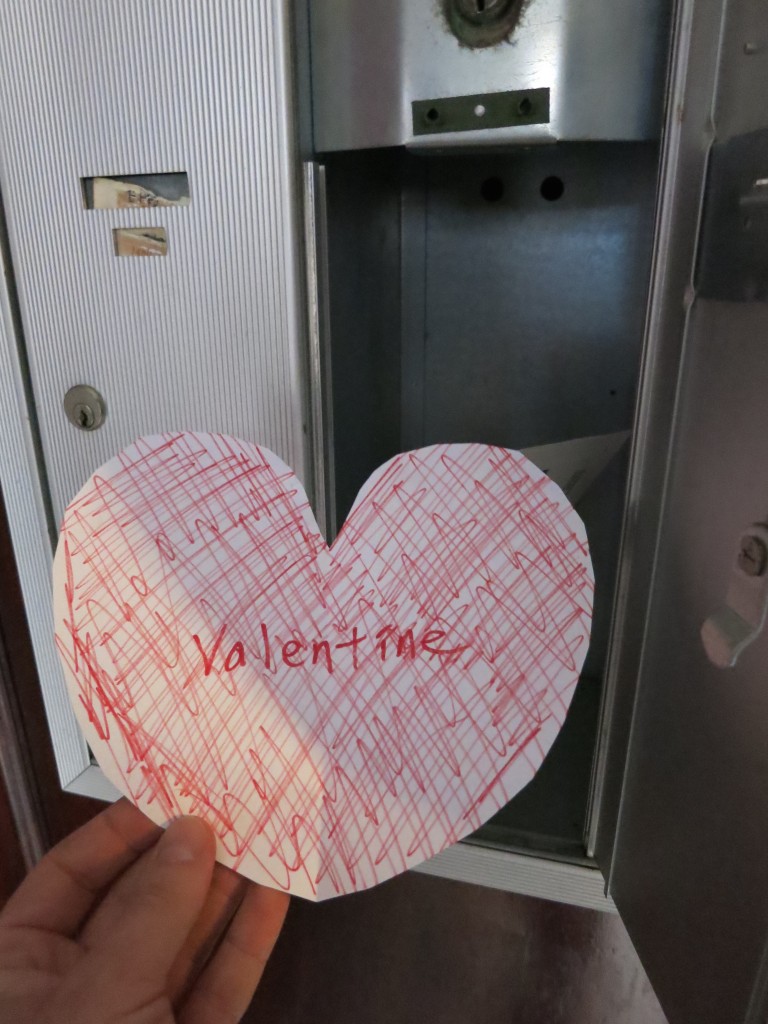 The final time I went out for a Valentine's Day dinner was about eight years ago. I haven't given up celebrating Valentine's Day, but I have given up going out to restaurants on that most overpriced of nights. The last straw was a miserable $80 prix-fixe dinner at the now deservedly shuttered Terragusto, a BYOB Italian restaurant in Chicago. The chef just phoned it in that night, and each course proved more banal than the last.
Because restaurants jack up their prices mercilessly on Valentine's Day, I highly recommend enjoying a romantic dinner at home instead. Your beloved would surely appreciate it if you prepared a meal, even if it's a simple one. Just put a little bouquet of flowers and a couple of candles on the table, and whatever food you make will look very romantic. And, fortunately, it's really easy to pick out a wine to go with your Valentine's Day dinner, regardless of its flavor profile: sparkling rosé. (Unless you're making something spicy, in which case you should opt for something sweeter.)
Readers of a certain age may turn up their noses at sparkling rosé, having been scarred by Mateus in their youth. But nowadays, numerous vintners around the world produce rosé sparklers of real quality and interest, with fine bubbles and carefully balanced flavors. If you haven't tried a fine sparkling rosé, I highly recommend picking one up, whether you plan on celebrating Valentine's Day or not.
A rosé bubbly is admittedly a predictable choice for Valentine's Day, which makes it important to select your sparkler with care. If you choose one from an unexpected wine region or made from an unexpected grape, it will show you put some thought into the wine, and didn't just grab a bottle from the display of pink Asti by the entrance of the grocery store. I just tasted two unusual sparkling rosés myself, and I would certainly recommend picking up one or the other, depending on your taste.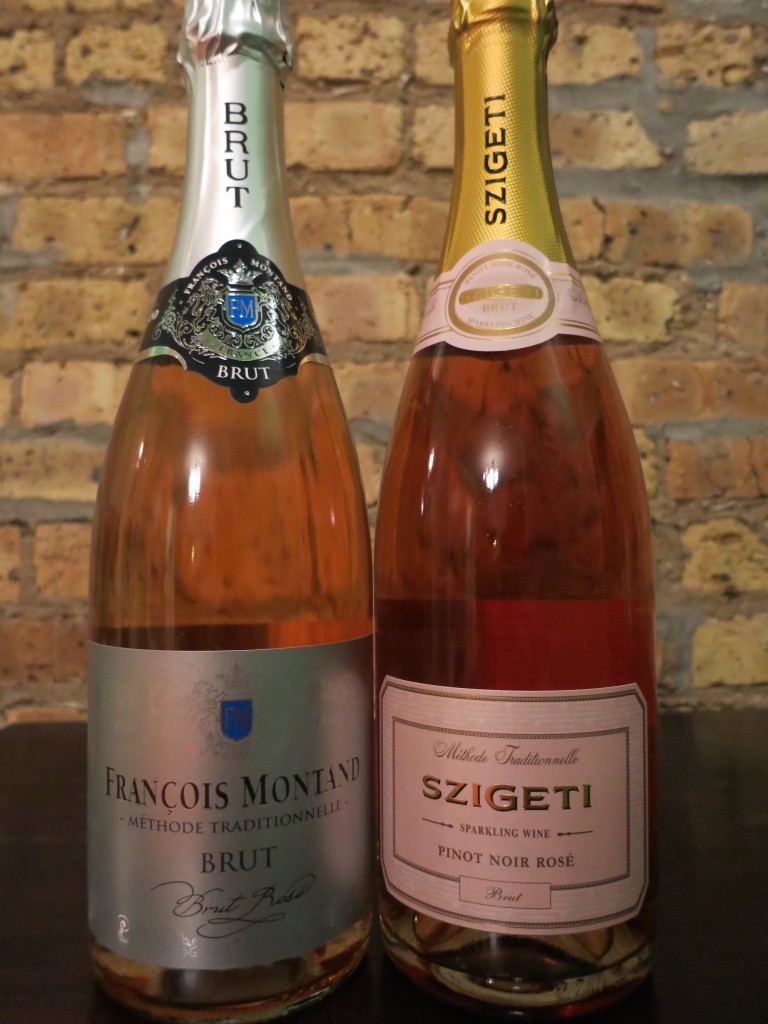 François Montand Brut Rosé: The François Montand winery stands in France's Jura region, a bit northwest of Geneva, because the winery's founder fled to Jura during World War II. The Germans occupied Champagne, but Jura remained a free zone of France. His winery continues to make wines in the traditional Champagne method, méthode traditionnelle, which means that the wine's second fermentation — the fermentation responsible for the bubbles — occurs in the bottle, not in a big tank. This more expensive method of sparkling wine production usually produces wines with a finer bead and more elegant mouthfeel.
François Montand's Brut Rosé follows a very non-traditional, non-Champagne-approved route in terms of its composition, however. In Champagne, and in many other sparkling wines around the world, you find only Chardonnay, Pinot Noir and Pinot Meunier. This sparkler blends Grenache, a grape found in many wines from the Rhône as well as Spain (where it's known as Garnacha), and Cinsault, a red grape also popular in southern France, notably in Languedoc.
In Jura, these grapes likely ripen less than they do in southern France, ensuring that they retain enough acidity to make a fine sparkling wine (the wine also contains grapes from "additional vineyard sources outside the Jura"). In any case, the result is a delight, and the wine proved to be a hit at a recent tasting I held. A light salmon pink, it smelled of deliciously ripe watermelon and strawberries. The wine tasted fruity, spicy and essentially dry, with watermelon notes, ample lemon-orange acids and a finish of powdered candy. The bubbles, especially at the beginning, felt focused and prickly.
I would never have guessed, either from the pretty label or the taste, that this sparkler costs only about $15.
Szigeti Pinot Noir Brut Rosé: If you or your loved one prefer your sparkling wine with just a light hint of sweetness, choose instead this well-crafted bubbly. What makes this sparkler unusual is not its composition of 100% Pinot Noir, nor its method of production, which is also méthode traditionnelle. This sparkler comes from Austria, a country known far better for its still Rieslings than sparkling Pinots.
Szigeti makes its home on the eastern side of the Neusiedlersee, a large and shallow lake that helps moderate the climate. "This is Austria's hottest wine region," explains The World Atlas of Wine, "so red grapes… ripen reliably each year, yet morning mists help keep their acidity in balance."
I very much enjoyed Szigeti's sparkling Grüner Veltliner, and when a wine representative offered me another bottle of Szigeti to try, I eagerly accepted. This wine proved more controversial at the tasting, with some people preferring the drier quality of the François Montand.
The aroma smelled rounder than that of the François Montand, with light notes of cherry and something a bit floral. A crisp apple taste quickly gave way to strawberries and cherries. Tart and lemony acids, in turn, supplanted the sweetness of the fruit, and the finish was dry. The bubbles were pleasantly small and sharp.
"It's like a Sour Patch Kid," exclaimed one taster, who found the sweet and sour character not to her taste. And indeed, both the fruit and the acidity were powerful. Another friend complained it was simply too sweet. Several other tasters, myself included, quite liked the wine, but then, I enjoy a little racy tartness in my sparklers.
The Szigeti costs $25, which seems like quite a reasonable splurge for Valentine's Day. The wine has a certain voluptuousness, which, depending on your taste in wine and significant others, might be just the thing.
Note: These wines were samples, provided free of charge.