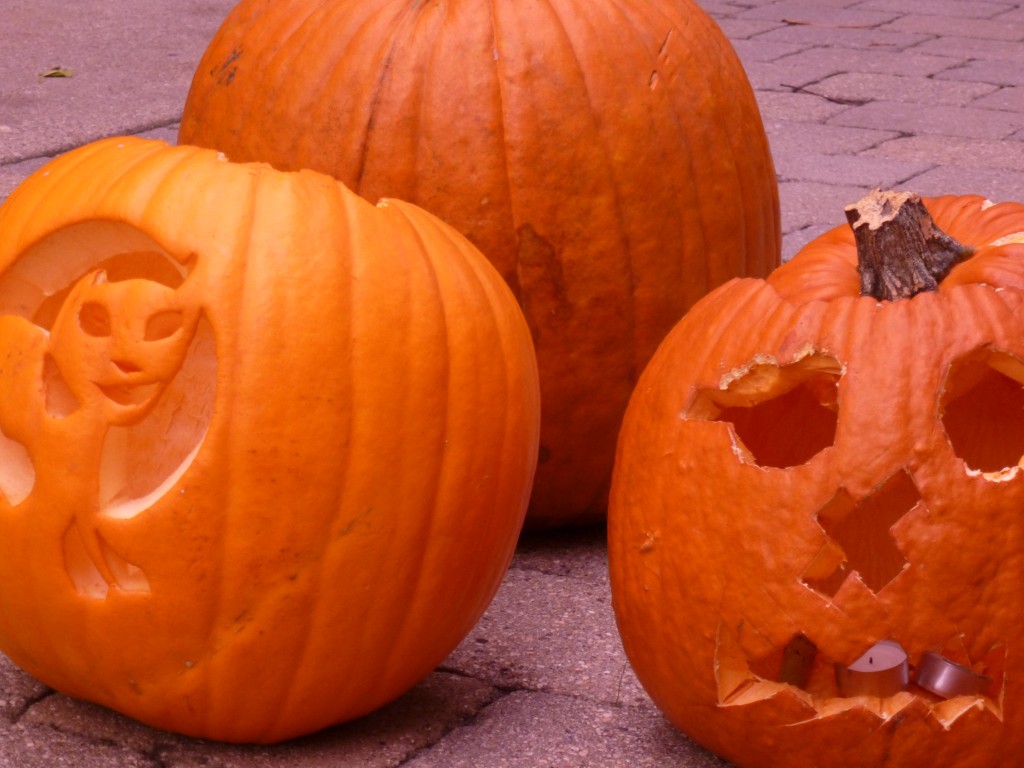 This time of year, big orange squash are inescapable, whether you're beset by pumpkin scones at Starbucks or pestered by pumpkin-flavored beers at the bar. I admit, I get into the spirit of things a bit, ordering an annual pumpkin spice latte (one a year is enough) and occasionally even making pumpkin crème brûlée, which gives me an excuse to use my kitchen blow torch.
Now, here is where I would ordinarily start writing about how I experimented with various recipes for pumpkin cocktails to serve at your Halloween party, and how I discovered a fantastic recipe. Alas, I had neither the time nor the palate to do anything of the kind. Perhaps I'll come up with something original for Halloween next year, but in the meantime, I've assembled a collection of other people's pumpkinlicious cocktails sure to tickle your gourd. Why carve a pumpkin when you can just drink one?
TheSpir.it always has commendable cocktail recommendations. For your Halloween pleasure, you might start with some homemade pumpkin vodka.
But then, why make your own pumpkin vodka when you can just buy some at the store? After all, it's a little late to start this stuff from scratch.
Now that you've obtained your pumpkin vodka one way or the other, it's time to start mixing. I recommend consulting TheSpir.it's list of five pumpkin cocktails, most of which sound actually rather good.
Or better yet, invest in a bottle of Corsair Pumpkin Spice Moonshine. This white whiskey is apparently "great in a Manhattan," and heck, goodness knows I'd drink it. You can also find Corsair's recipes for Pumpkin Spiced Punch and a Pumpkin Pie Martini here.
But this being Halloween, you'll want to drink something really, really scary. I've sipped a lot of scary things over the years, but surely pumpkin wine ranks among the very scariest.
Boo!