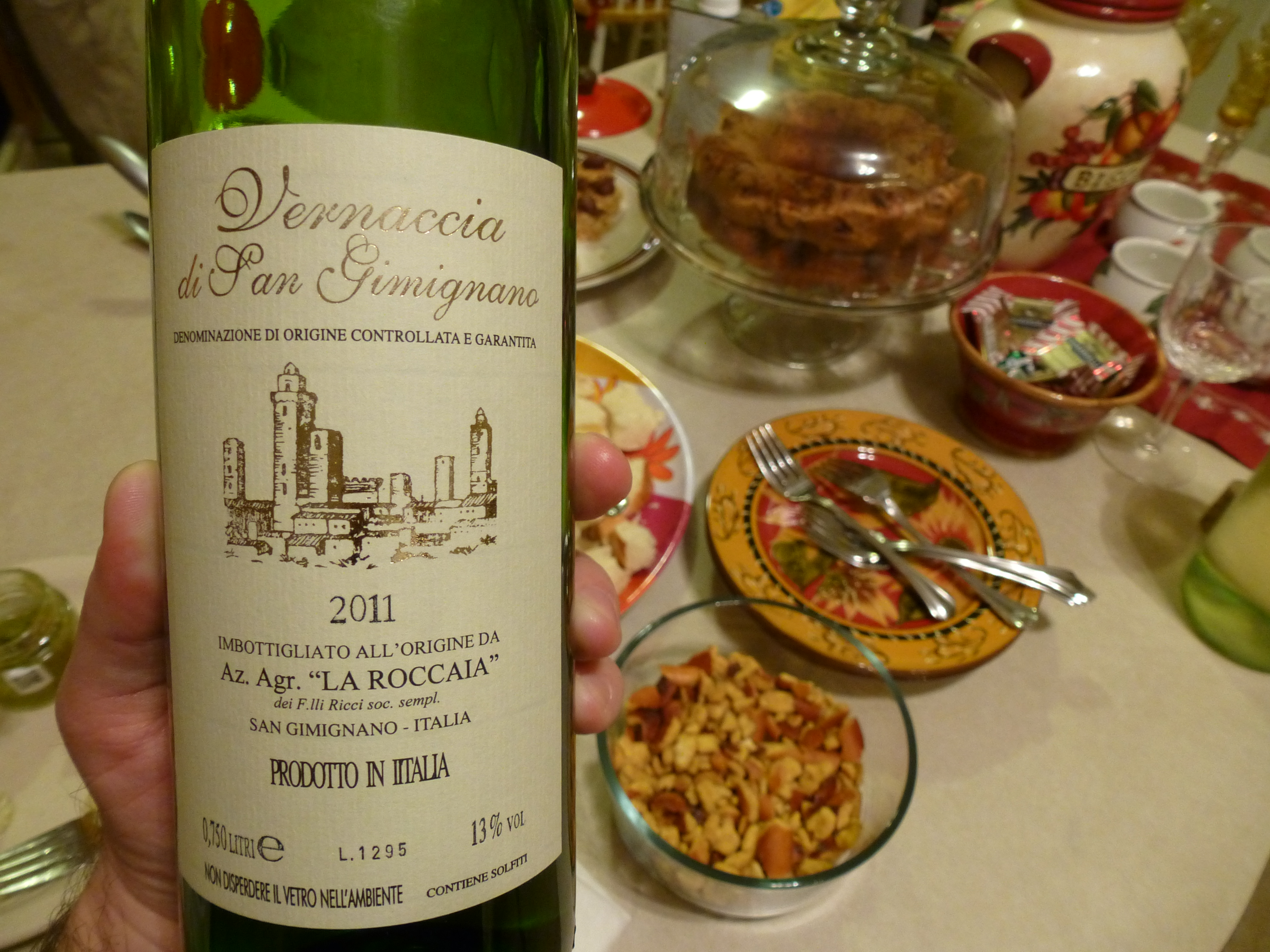 Over the holidays, I had the fortune to sample a wine hand-carried all the way from Tuscany to Kentucky: A 2011 "La Roccaia" Vernaccia di San Gimignano. Our host opened the wine with some ceremony, poured it, and gave it a sniff. "It's different," he noted, rather dubiously. He took a sip, and I asked him what he thought. He replied, quite undubiously, "Well, it goes to show Italians don't know s— about white wine."
It's a shame that the wine he transported so carefully for thousands of miles was so disappointing, but I must admit I couldn't wait to see what this apparent train wreck of a wine tasted like. The nose didn't seem so bad: Green, citrusy, and minerally. But I could see why our host, a fan of fine Rieslings, would find this wine so unpalatable.
It tasted bracingly tart, with very focused, limey acids. The wine didn't unclench until the very end, when it broadened a bit, finishing with a bit of stone. What distressed me was its watery underbelly. The tight acidity may have been what the winemakers were going for, but I doubt that they intended the wine to have such flabby fruit.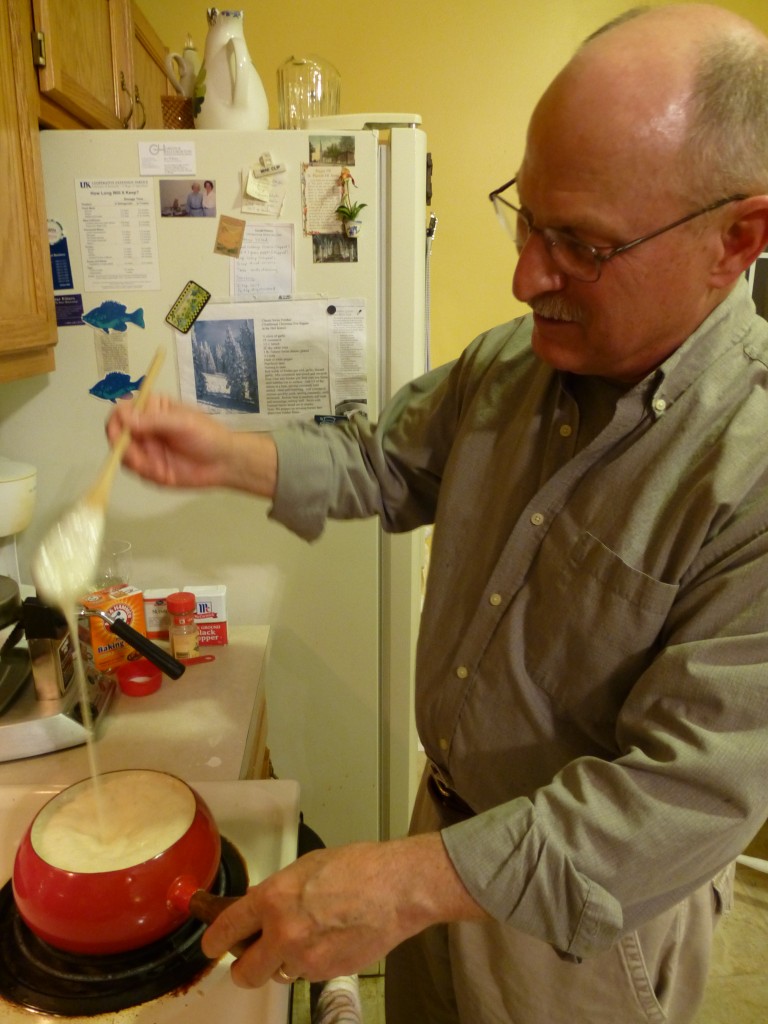 Fortunately, we were having some classic cheese fondue for our main course, and the fondue saved the day. The pointy acids of the wine cut right through the richness of the cheese, clearing the way for the next bite. It was quite a fine pairing, in fact! I don't necessarily relish the prospect of drinking this wine again on its own, but the acids made it undeniably food-friendly .
If you go out looking for some Vernaccia to pair with a rich cream sauce or some cheese, note that Vernaccia di San Gimignano is only one of several very different-tasting Vernaccias produced in Italy. And it's not just a matter of terroir. The Vernaccia grown around San Gimignano isn't even the same variety as the Vernaccias grown elsewhere. According to The Oxford Companion to Wine, Vernaccia di Serrapetrona is a fizzy red, for example, and Vernaccia di Oristano is almost sherry-like. The name "Vernaccia," it turns out, means essentially "indigenous," and it can refer to the indigenous varieties found in a number of Italian localities.
Vernaccia di San Gimignano won't please everyone, if this bottle is any indication, but if you're planning on serving something like fondue, brie en croute, raclette or fettuccine alfredo, its crisp acids might just make it a perfect match.