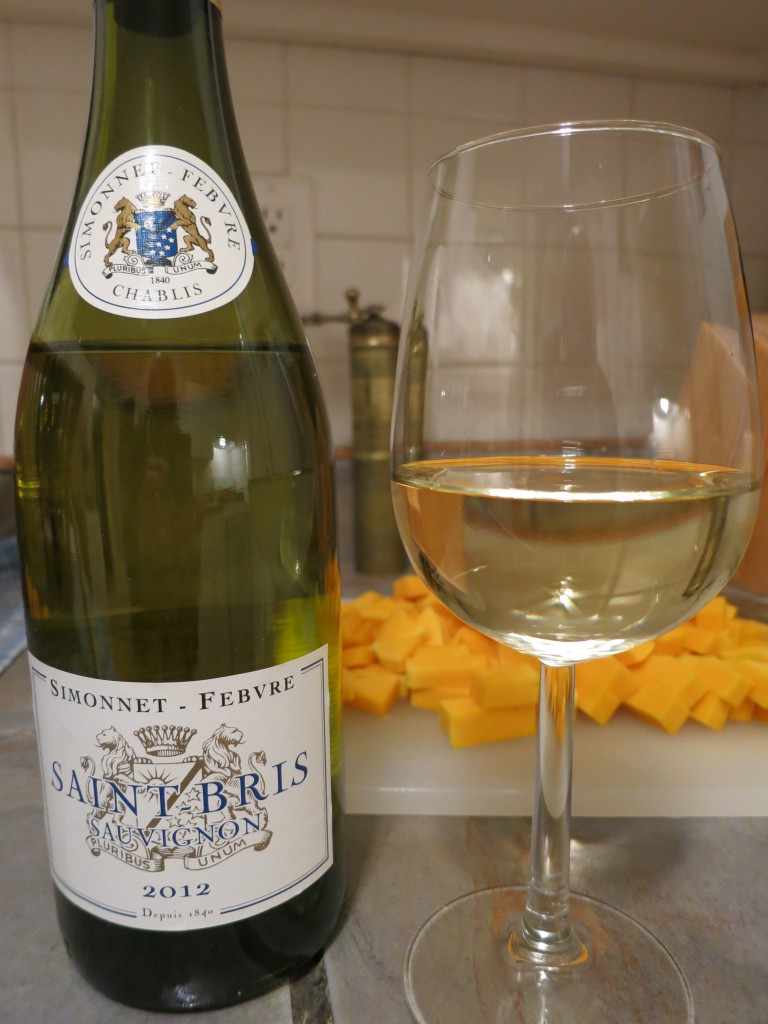 When you think of white wine from Burgundy, if you think of anything, you likely think of Chardonnay. This is the variety that goes into the region's greatest whites such as Meursault, Montrachet and Chablis. Certain pedantic types might also point to the lesser Aligoté grape, an acidic variety often found in Crémant de Bourgogne, the local sparkling wine. But even the most over-educated wine geek would be unlikely to think of Sauvignon Blanc.
It was thus with equal measures of confusion and excitement that I discovered a bottle of 2012 Simonnet-Febvre Saint-Bris Sauvignon Blanc, which declared itself in no uncertain terms to be a "Grand Vin de Bourgogne." Not quite believing my eyes, I asked a Whole Foods employee who was stocking wines nearby if this wine was indeed a Sauvignon Blanc (the label said only "Sauvignon"). "Yes – it's a Sauvignon Blanc," she replied, pointing out the word and probably wondering why this over-excited idiot needed her to read the label to him.
"But it's from Burgundy," I explained.
"Umm, yes – it's from Burgundy," she confirmed, patiently pointing to the relevant word on the back label.
Semi-convinced I'd passed through a wormhole into some sort of alternate universe, I bought the wine and turned to my trusty reference library for some answers. It turns out my wormhole theory was incorrect. According to The Sotheby's Wine Encyclopedia, little Saint-Bris overcame "Burgundy's Chardonnay-chauvinism" only in 2003, when it was finally granted full AOC status, a designation retroactively applied to the 2001 and 2002 vintages as well. Sotheby's argues that "This wine is as good as most Sauvignon Blanc AOCs, and considerably better than many other white AOCs made from lesser grape varieties."
Saint-Bris, located southwest of the famed wine town of Chablis, has only about 250 acres of Sauvignon Blanc vines, according to The Oxford Companion to Wine. That is one small AOC. It goes on to say that Saint-Bris "is too obscure to be made with anything other than artisan passion, but it lacks the breed and concentration of great Loire Sauvignon made to the southwest." It also lacks the price tag of the great Loire Sauvignon made to the southwest. I paid only $12 for this bottle of wine (on sale), whereas a Sancerre can easily cost two or three times as much. Frankly, Companion, I don't think the comparison is fair.
Let's concentrate instead on the "artisan passion" aspect. In addition to making the obscure Saint-Bris Sauvignon Blanc and various other Chablis wines, the Simonnet-Febvre winery also vinifies the only Crémant de Bourgogne produced in the Chablis region. This is a winery not afraid to go out on a limb. And its willingness to take risks pays off amply in the bottle.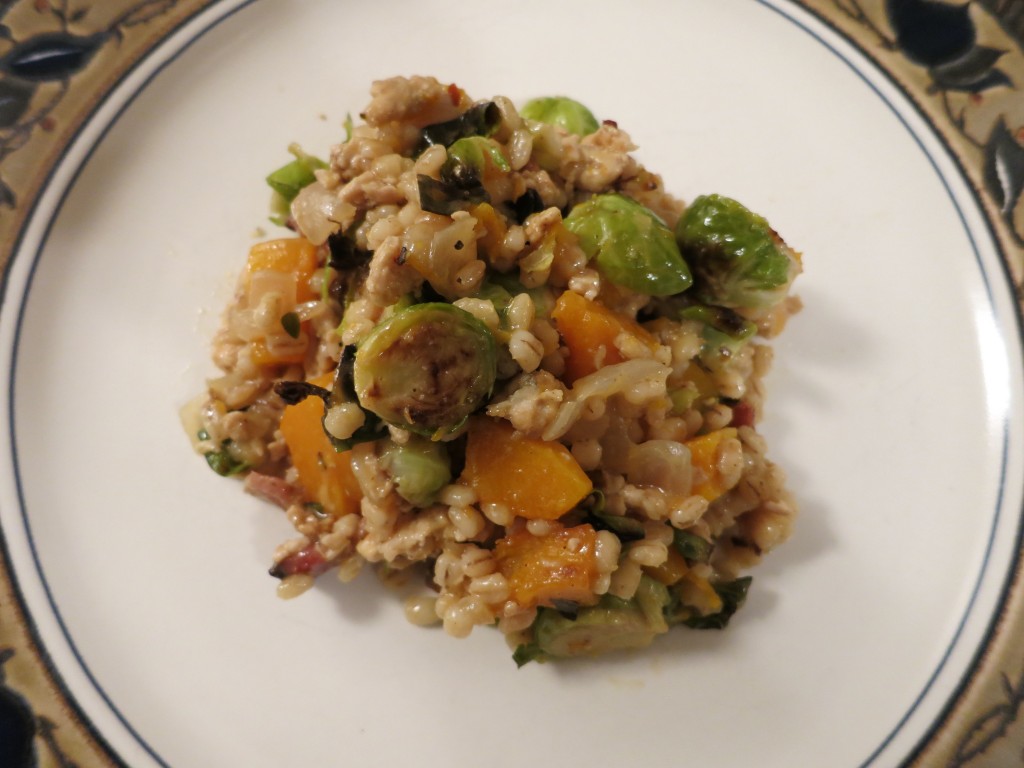 The 2012 Simonnet-Febvre Saint-Bris Sauvignon Blanc had my undivided attention as soon as I took a sniff. It had the classic Sauvignon Blanc aroma — green and juicy, with an unexpected and very enticing floral note on top. The flavor profile was absolutely fascinating. On one plane flowed the wine's sweet, floral and elegant fruit, and on a parallel plane ran the very tart, pointy acids. These two planes battled it out for dominance in a most exciting fashion, but they didn't feel integrated until I tried the wine with some food. Paired with a barley risotto studded with butternut squash, Brussels sprouts and bacon, the Saint-Bris' two planes came together beautifully, balancing each other and cutting right through the richness of the dish. What a value for $12!
The Companion is probably right that the 2012 Simonnet-Febvre Saint-Bris Sauvignon Blanc does not rise to the level of France's greatest Sauvignon Blancs. But for those of us whose budgets don't allow the purchase of the greatest, this merely excellent wine is quite a fine substitute.
Find It: I purchased this wine at the Whole Foods on Halsted and Waveland in Chicago on sale for $12. It usually retails for $15, which is still a great value.