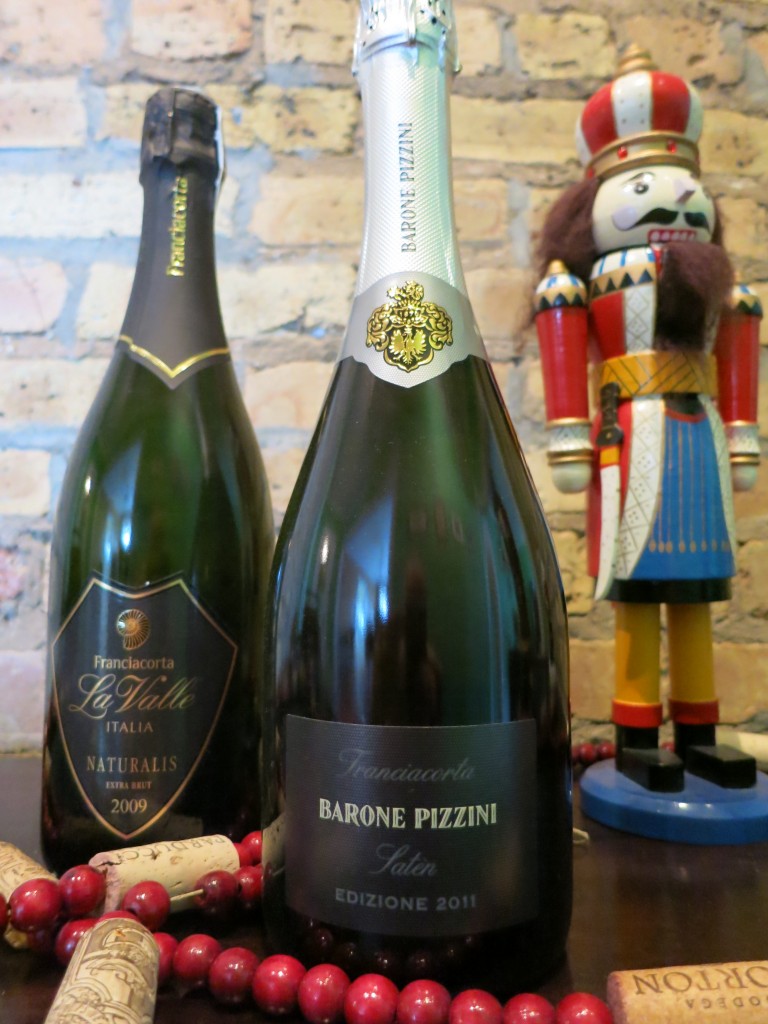 As we approach New Year's Eve, thoughts turn inevitably to sparkling wine. The holiday is practically synonymous with Champagne, and it's the only holiday, alas, during which you're virtually guaranteed to have plenty of bubbly with which to celebrate. (If you're looking for a good New Year's Resolution, I suggest vowing to celebrate every holiday with sparkling wine. Those who truly care about the environment, for example, would surely agree that Arbor Day merits a glass of Champagne as much as New Year's Eve.)
Recently I was offered a sample of high-end Franciacorta, Italy's best sparkling wine, crafted in a method similar to Champagne. I hesitated at first, since I had written a post about Franciacorta not so long ago. But I reconsidered and accepted the samples, because the offer came to me just after one of my favorite wine-tasting friends shared a beautiful bottle of Piper-Heidsieck Brut. This Champagne activated all my sparkling-wine pleasure centers: It had a wonderfully yeasty aroma with some underlying freshness, rich flavors of toast and almond balanced by bright acids, and, of course, exquisitely fine bubbles.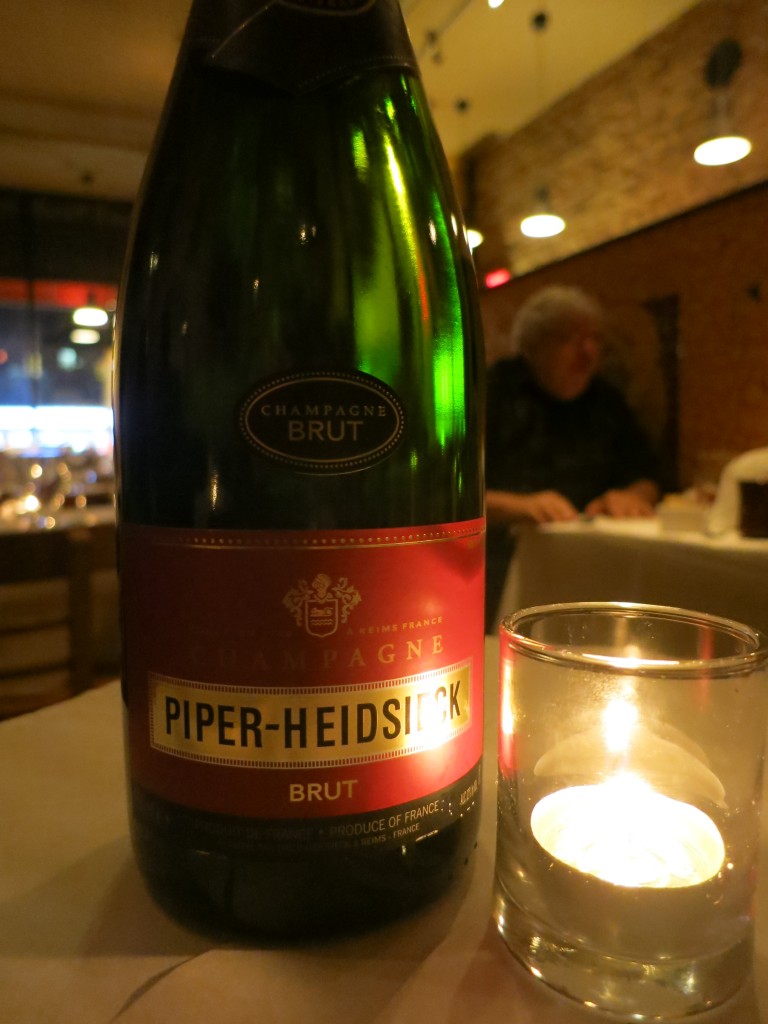 I loved this wine, which can be had for $40 a bottle (it's a far better value than the ubiquitous and rather underwhelming Veuve Clicquot Yellow Label at $37 a bottle). After feeling so thoroughly seduced by the Piper-Heidsieck, I wondered if these Franciacorta sparklers, which ranged from $45 to $55 a bottle, would compete in the same league. At that price point, they should display sharp focus, perfect balance, notable character and elegant bubbles. I invited five friends over, whipped up some Käsespätzle with melted leeks, and got to the happy work of tasting the wines.
1) 2011 Barone Pizzini Satèn: Franciacorta reserves the "Satèn" designation  for 100% Chardonnay wines (blanc de blancs) that have spent a minimum of 24 months aging on the lees (dead yeast cells, grape skin fragments and other solid bits left over from winemaking). Barone Pizzini aged this Satèn between 30 and 40 months, theoretically developing even more complexity. This organic wine proved very popular with the group. "This is delicious and very easy to drink," remarked Adam, who also liked its crispness. Patti astutely noted, "It's like when you bite into a granny smith apple." I also got some green apple on the nose, along with vanilla and a bit of toast. I loved the very classy bubbles, lemony acids and juicy, appley fruit. ($45)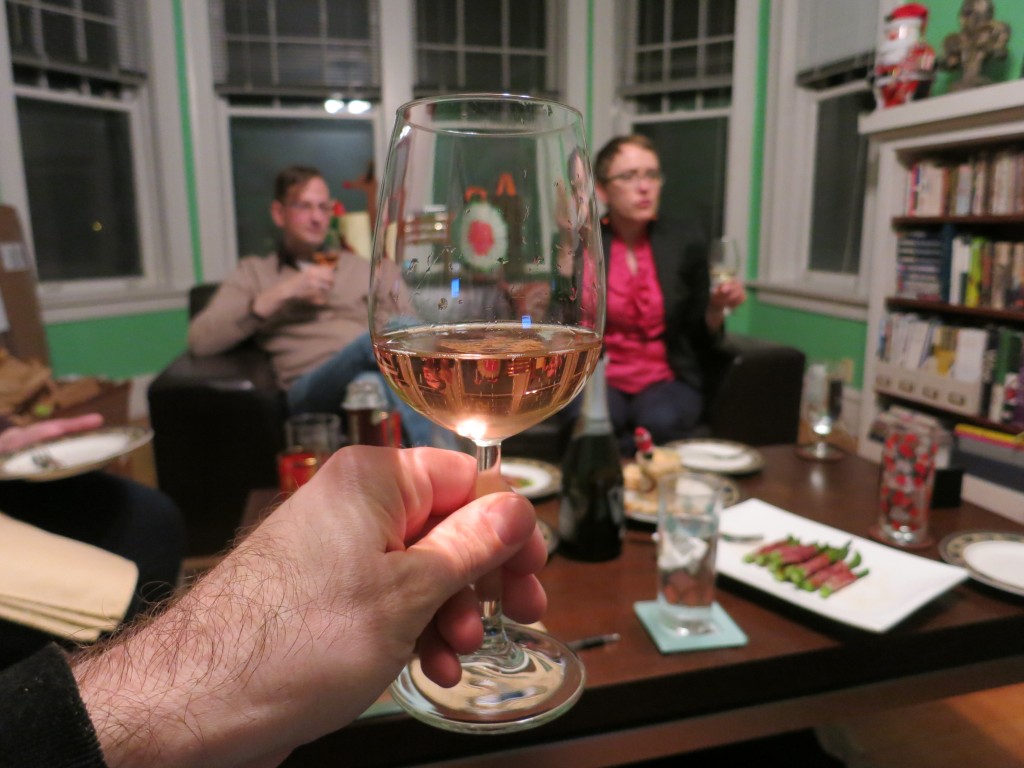 2) 2011 La Valle Rosé Brut: The vintage on this bottle inexplicably appears only in small font on the back label. If I had a vintage sparkling rosé, I'd want to shout it from the rooftops. This very pretty wine also delighted the group, including me. In order to preserve the character of the grapes as much as possible, this blend of 55% Chardonnay and 45% Pinot Nero (Pinot Noir) fermented in stainless steel and again in the bottle, without spending any time in oak. Like the Barone Pizzini Satèn, this wine spent a significant time aging on the lees, a minimum of 24 months in this case. It had a fresh and light (some in the group argued "undetectable") strawberry aroma. It had ample watermelony fruit but it felt dry, with rich orangey acids and some chalk on the finish. The bubbles were tiny but forceful, with a "more celebratory feel" according to one fellow taster. A very romantic sparkling rosé that paired deliciously with some asparagus wrapped in crisped prosciutto. ($55)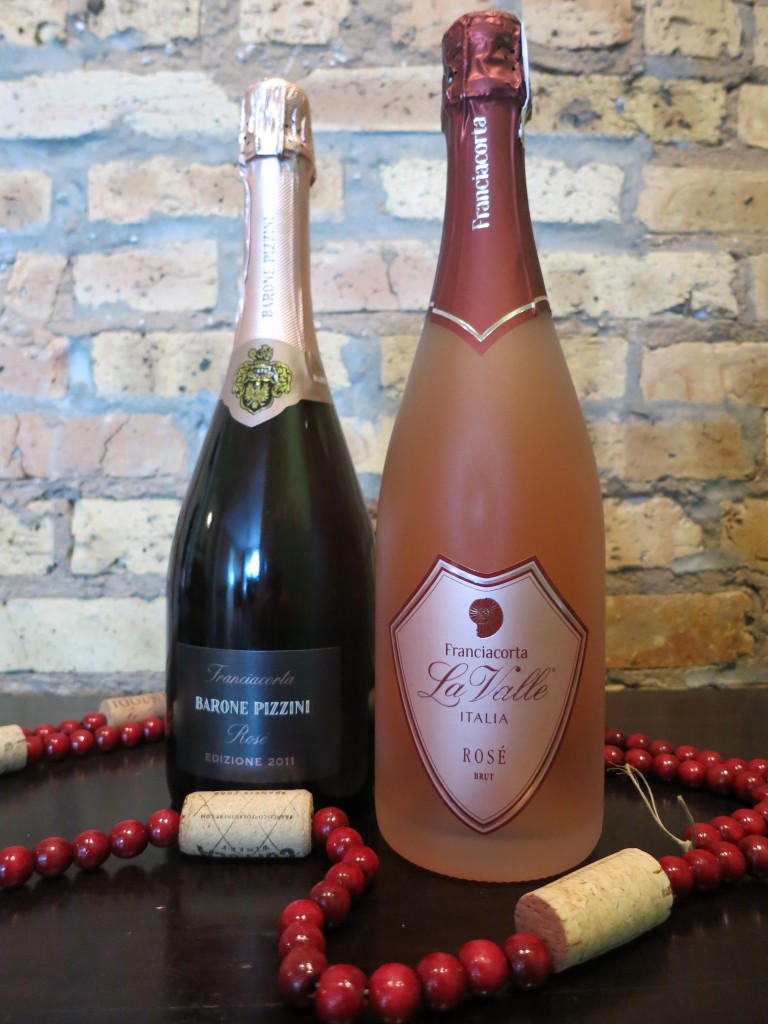 3) 2011 Barone Pizzini Rosé: This 100% Pinot Noir comes from organic vineyards abutting a forest, which "maintains cool temperatures throughout hotter days of the growing season," according to the distributor's fact sheet. It, too, spends 30 to 40 months aging on the lees, but the character of its bubbles made it feel less serious and more fun than La Valle's rosé. "It's so bubbly that it melts in my mouth," Scott reported. "It turns to air!" He was right — on the finish, the ethereal bubbles frothed and evaporated, leaving the palate clean for the next sip. It was a surprising end for a wine that started with ripe berry flavors and dusky orange acids. "I feel like #3 is more extroverted," Cornelia noted, "but it's kind of garrulous." I found this wine to be charming, but then I have no shortage of garrulous friends. ($45)
4) 2009 La Valle "Naturalis" Extra Brut: I saved the most sophisticated wine for last, which was perhaps an error, since the other wines had more residual sugar. La Valle gives this blend of Chardonnay, Pinot Blanc and Pinot Noir nowhere to hide, aging it in stainless steel (wood can smooth over certain problems) and adding minimal sugar in the dosage (sweetness also helps cover flaws). The winemaking has to be just about perfect if you're going to attempt a wine like "Naturalis." And such a wine won't be popular with everyone; one taster complained of a slight bitter undertone, and she wasn't wrong. I found this wine exciting to drink, with its zesty acids, pin-prick bubbles and flavors of tart apple and unripe pear. It mellowed when paired with the Käsespätzle, becoming rounder and less austere. If you're meeting up with some wine geeks and need something to pair with dinner, this is your bottle. But Cornelia said it best: "This is the wine I should be dating — it's the most emotionally healthy — but I'll probably end up with #1." ($55)
This tasting was a pleasure, to be sure. The rosé Franciacortas both could compete with a fine rosé Champagne, and if you seek a romantic sparkler to impress a date — especially a date who knows something about wine — a rosé Franciacorta would be an excellent choice.
The Satèn impressed me with its beautiful balance and perfect bubbles, and the "Naturalis" excited me in the manner of a tightrope walker performing without a net. If I have $45 to $55 to spend on a sparkler, will I purchase one of them? They're certainly worth the money. But I'm such a sucker for toasty richness, it's still the Piper-Heidsieck that has me in its grip.
Note: All the wines described in this post were provided free of charge.