24 August 2011
Comments Off

on Cognac: Not Just For Rap Stars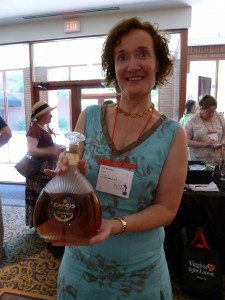 Cognac can be easy to dismiss as the purview of either grey-haired blue bloods or freewheeling young hip-hop fans. But those who subscribe to that view miss an obvious point: Cognac must be something quite special to appeal to both the château and the crib sets.
Cognac is a type of brandy made, as you might have guessed, in and around the city of Cognac in France. It must be double-distilled from white wine, 90% of which must be Ugni Blanc (Trebbiano), Colombard and Folle Blanche. The grapes for this wine can come from a range of favorable or less favorable growth zones. Grande Champagne and Petit Champagne (not to be confused with the sparkling wine region) tend to be the best, and anything with "Bois" in the name tends to be less impressive.
Just as important, Cognacs are graded according to age. In order from youngest to oldest, the grades are V.S., V.S.O.P. and X.O. But just to keep you on your toes, Cognac can also be labeled as Napoleon, Extra, Vieille Reserve and Hors d'Âge, indicating an age greater than X.O., or simply Vieux (literally "old"), which falls somewhere between V.S.O.P. and X.O.
Those marketing Cognac to non-French consumers might wish to consider simplifying this system a bit.