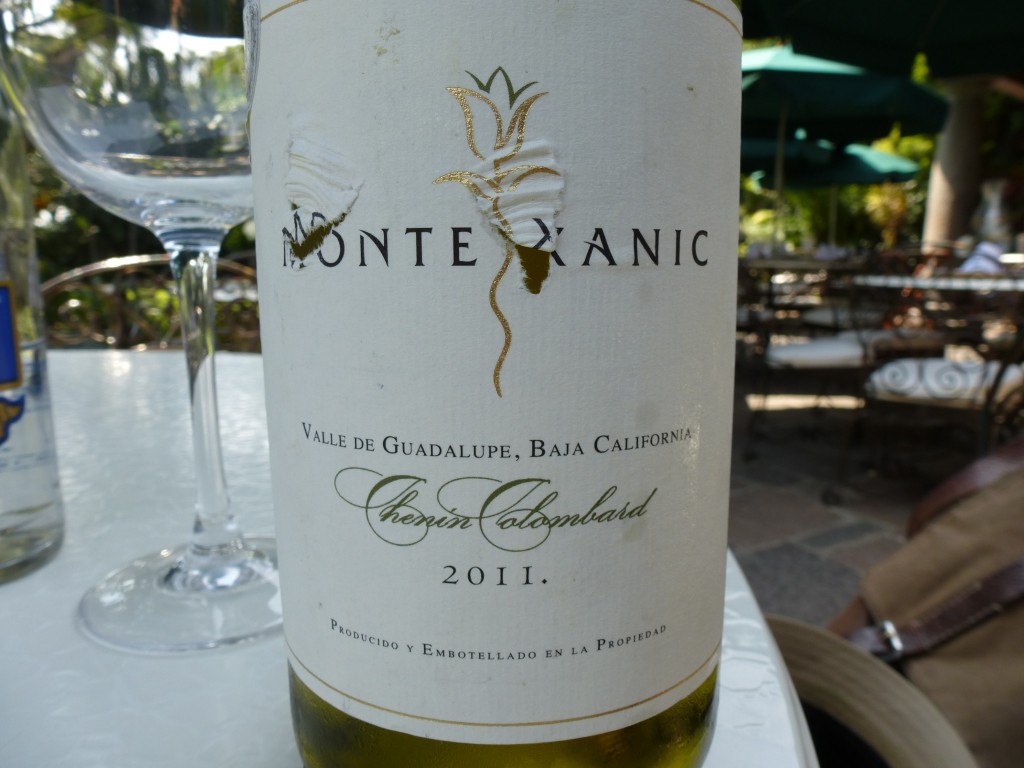 My trip to Cuernavaca and Acapulco last month shocked a variety of people for a variety of reasons. Most of my family was convinced I would be kidnapped, beheaded, or shot. My colleagues questioned the worthiness of Acapulco as a destination. And everybody thought I was crazy when I said I was excited to try Mexican wine.
Well, despite the best efforts of the drug cartels, I managed to escape unharmed. Acapulco was gorgeous, and by golly, there are some excellent Mexican wines. You read that right: Tasty Mexican Wines. It's not all Jose Cuervo and Corona down there.
Mexico, in fact, boasts the continent's oldest wine industry, dating back to the early 16th century and Hernán Cortés, who saw no reason to forgo wine in the New World. Mexican wines might be more well-known, but the country lacks a wine-drinking culture, and those that do drink wine tend to drink imports. Nevertheless, some wineries make some impressive stuff in this unexpected country. As The World Atlas of Wine notes, "Mexican taste and drinking habits have for long lagged behind the increasingly exciting achievements of Mexico's modern vineyards and wineries, although this is slowly changing in the major cities and tourist areas."
Most wineries cluster at the northern end of the Baja Peninsula, which produces 90% of Mexican wine. In fact, according to The Oxford Companion to Wine, "vines can thrive in the Mediterranean climate, not unlike Napa and Sonoma's with its Pacific influence, wherever irrigation water can be found." The highlands north of Mexico City have also proven to be fruitful territory, with hot days but cool nights.
I sampled a number of Mexican wines on my trip, and I have to say there wasn't a stinker in the bunch. I expected overheated fruit bombs, but everything I tasted exhibited focus and restraint.
2011 Monte Xanic Chenin Colombard: A blend of 98% Chenin Blanc and 2% Colombard, this wine from Baja started with lush, white, almost tropical fruit. It had a spicy midsection with some grapefruity acids and a slightly chalky finish. Quite delicious, and excellent with some duck carnitas tacos. Monte Xanic is cited by a number of my books as a notable winery, and I can see why.
2011 Casa Madero "Casa Grande" Gran Reserva Chardonnay: This winery, in the high-altitude Valle de Parras just north of Mexico City, is either the oldest or the second-oldest winery in the Americas, depending on whether you believe the Oxford Companion or The Sotheby's Wine Encyclopedia. Both agree it makes high-quality wines, and this Chardonnay is no exception. It starts rich, with some butter and oak, but these flavors are leavened by tight acids and a bright finish. Well-balanced and delicious.
2008 Casa Madero "Casa Grande" Gran Reserva Cabernet Sauvignon: This wine had a red, meaty, raisiny smell, along with something spicy like cinnamon. I was impressed by its focused dark fruit, which gave way to something herbal, some white-pepper spice and ample tannins. Surely tasty with a steak.
2010 Casa Madero Shiraz: Another winner from Casa Madero — fruity, earthy and spicy. As I drink it, I could picture the vineyards growing in a clay-rich soil. Powerful but restrained, as a good Shiraz should be.
I stopped in a wine shop in Acapulco and came away with bottles of Monte Xanic Cabernet Sauvignon and Chateau Domecq Chardonnay/Viognier. We'll see if they can follow in the rather formidable footsteps of the wines I tasted above.
Mexico Baja, Casa Madero, Mexican Wine, Monte Xanic, Valle de Guadalupe, Valle de Parras