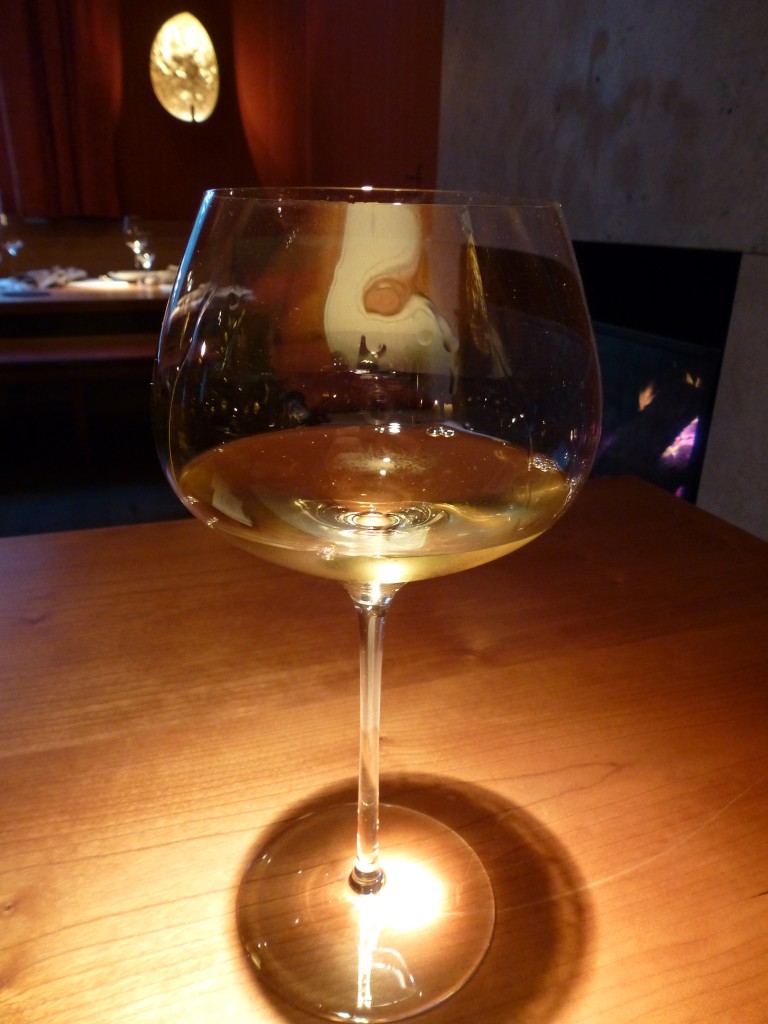 Last year, I assembled all my favorites into one list, but because 2013 brought so many memorable wines I wanted to highlight, I had to separate them into top whites and top reds. Many of my favorite white wines of 2013 cost less than $20, and one can be had for less than $10 — yet more evidence that taking a risk on an unusual bottle can really pay off.
The 10 wines below represent a tiny taste of what's out there beyond the giant industrial-sized brands found in every grocery store. These are wines with heart. They have to be, since most of the companies making these wines have minimal marketing budgets. 
I chose whites that surprised me one way or another, and whites that exhibited impressive balance. When a wine's fruit, acids and other flavors are tautly in balance, it can be an absolutely thrilling experience. Don't settle for white wines that are simply sweet and innocuous. There are too many beautifully lively bottles out there to waste your time with anything that doesn't make you sit up and take notice.
You may not find all the wines below with ease, but if you see one that sounds particularly enticing, bring the description to your local wine shop and ask for something similar. A good wine shop will send you in the right direction.
And now, in alphabetical order, the most memorable white wines I tried in 2013: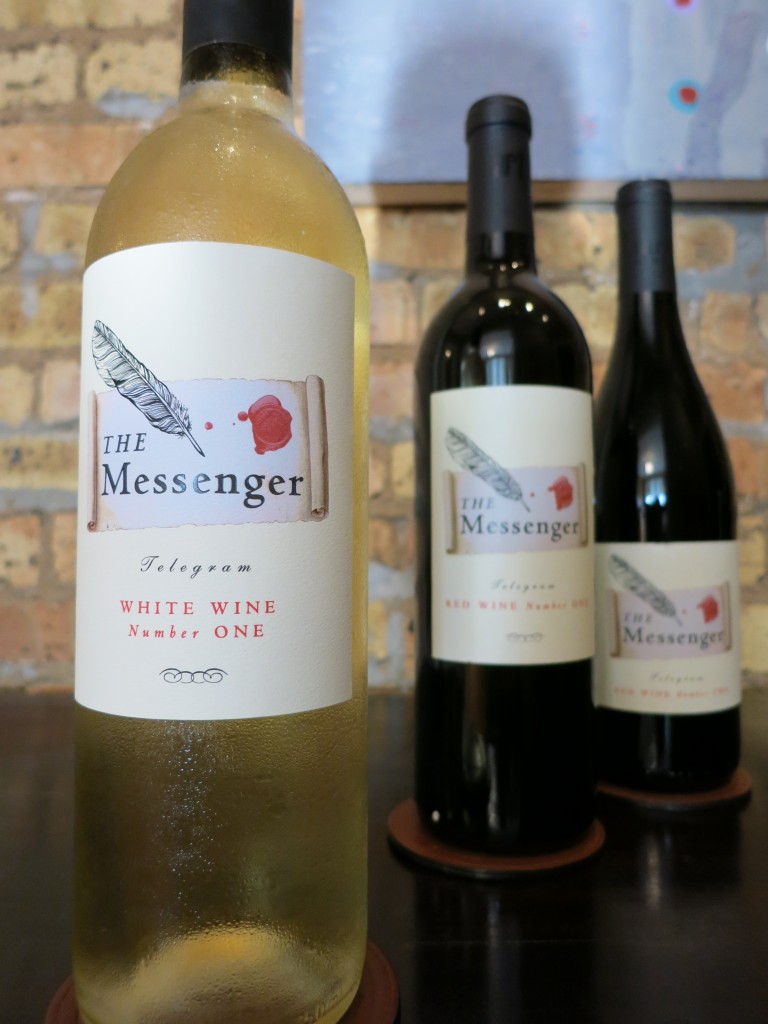 ART+FARM "THE MESSENGER" WHITE WINE NUMBER ONE (LOT #412):
I've never seen a white blend quite like this one, but when I tasted it, I wondered why on earth no one thought of it before. A blend of 69% Sauvignon Blanc, 18% Muscat Canelli (also known as Muscat Blanc à Petit Grains or simply Muscat) and 13% Riesling, this beauty won over my entire crowd of tasters. One remarked, "I don't usually like sweet wines, but I like this because it has a bite at the end." Another more laconic taster just said, "Huge fan."
I was immediately sucked in by the wine's heady aroma of perfumed apples, leavened with a little funk. In this wine, it was crystal clear to me what each of the parts — sourced from both the 2010 and 2011 vintages — brought to the blend. It had the acids of a Sauvignon Blanc, the perfume of a Muscat and the lush texture of a Riesling. The wine exhibited both focus and restraint, and for $16 a bottle, it's a smashing value.
The family-owned Bodega Bouza in Uruguay focuses on small production and low yields, according to its website. The Spanish Albariño grape variety has thick skins which help it withstand rot in humid climates, according to the Oxford Companion, which would seem to make Albariño an ideal choice for Uruguay. And indeed, I very much enjoyed this wine's fresh and spicy aroma and its sharp, attention-grabbing flavors. After a start of juicy fruit, zesty acids kicked in, followed by a thrust of gingery spice and a finish of aspirin-like minerals. Powerful and exciting.
2012 LAPOSTOLLE "CASA GRAND SELECTION" SAUVIGNON BLANC:
The grapes for this wine come from the stony Las Kuras Vineyard in Chile's Cachapoal Valley (south of Santiago), a former riverbed, and the vineyards are certified as both organic and biodynamic. Winemaker Andrea León Iriarte also noted that the grapes are harvested by hand at night, to help preserve freshness in the fruit.
The aroma was very reassuring, the rich lime and chalk notes already indicating a wine of fine balance. Iriarte and Lapostolle sought a round Sauvignon Blanc, in contrast to the sharp wines this variety sometimes produces. They succeeded. This Sauvignon Blanc had creamy fruit and focused, limey acids kept well in check. After a lift of white-pepper spice, the stone in the vineyards became apparent in the long finish. Complex and delicious.
What leaves me practically cross-eyed with disbelief is that this wine, which exhibits no small amount of finesse, can be had for less than $10 at Binny's. It could stand toe-to-toe with Sancerres which cost more than twice as much. I can't think of a better Sauvignon Blanc value to be had anywhere.
2008 CHIMNEY ROCK "ELEVAGE BLANC":
I don't often write about wines from Napa Valley, but this blend of Sauvignon Blanc and Sauvignon Gris blew me away. I couldn't remember ever tasting a Sauvignon Gris, so I looked it up in my trusty Oxford Companion to Wine. This relatively rare variety is a pink-skinned mutation of Sauvignon Blanc, and "it can produce more substantial wines than many a Sauvignon Blanc," the Companion asserts. Sauvignon Gris has a following in Bordeaux, the Companion goes on to note, which perhaps explains why the Elevage Blanc reminded me a bit of Pessac-Léognan, one of my favorite whites from Bordeaux (or from anywhere, for that matter). This beautiful wine practically glowed with elegance, its creamy fruit focusing into some carefully restrained white-pepper spice. Voluptuous but perfectly balanced — a joy to drink.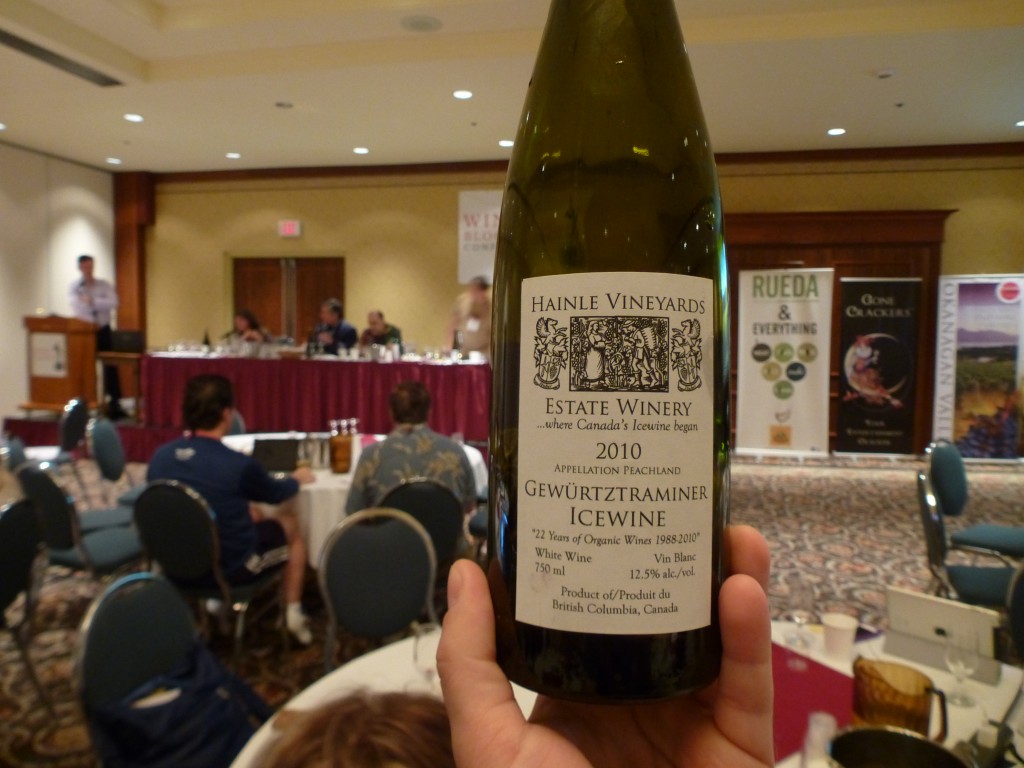 2010 HAINLE VINEYARDS ESTATE WINERY GEWÜRZTRAMINER ICE WINE: 
It's rare to see a Gewürztraminer ice wine, I learned, because the fruit usually falls off the vine before the first frost, or at the very least loses its acidity. Conditions have to be just right, and with this British Columbian ice wine, Hainle hit a smashing home run. It had a rich but fresh honeysuckle aroma, and such verve on the palate! It started lush and sweet, as you might expect, but then startlingly zesty acids kicked in, followed by a pop of white-pepper spice. On the finish, I got a touch of orange along with an aromatic tobacco note. It was sublime. If you can find a way to get your hands on a bottle of this wine, for God's sake, do it.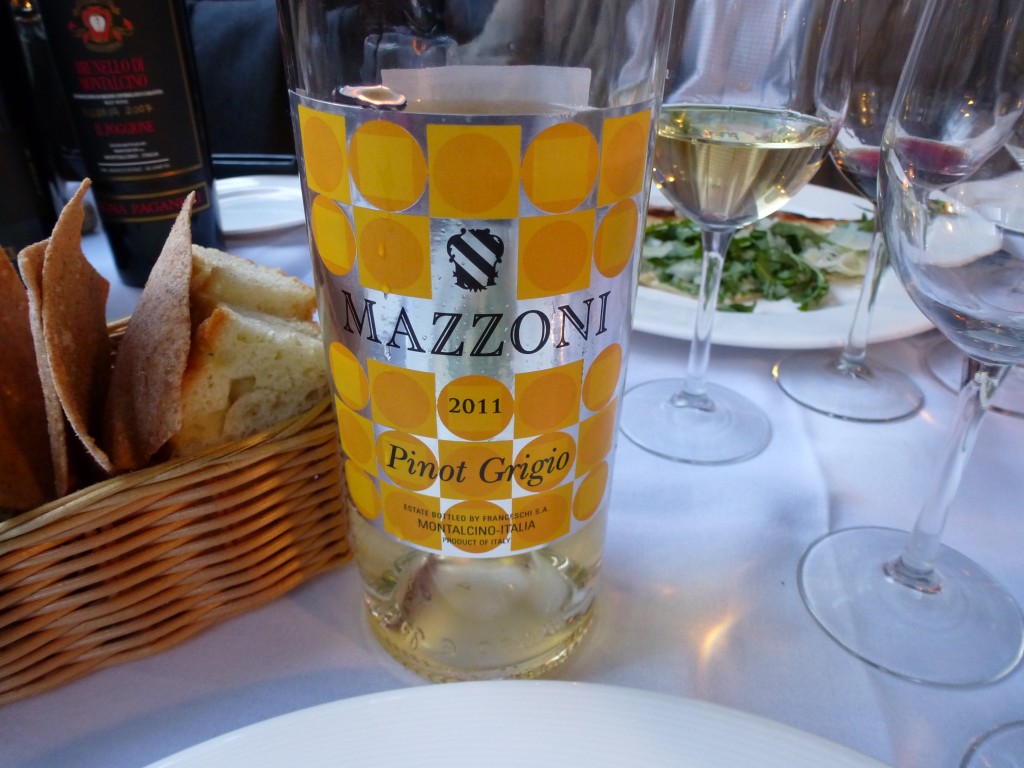 I had never sampled, to my knowledge, a Tuscan Pinot Grigio. All the quality Italian Pinot Grigios I knew of came from the mountainous north, from Alto Adige or Friuli. A Tuscan Pinot Grigio varietal — a white Super Tuscan — is extremely unusual.
Many of us associate Pinot Grigio with light, inoffensive and bland flavors; it's a wine for a hot summer pool party or a beach picnic. But this golden-hued beauty had some oomph. After pressing, the juice sits for 24 hours on the skins, giving the wine additional body, followed by 25 days of cold fermentation, increasing the wine's acidity. The craftsmanship is readily apparent in both the aroma and flavor.
The wine smelled fresh and lively, like a green whiff of spring. On the palate, it exhibited focused and controlled fruit, prickly acids, some aromatic qualities, and a surprisingly lush finish. It was light but complex, and a fine value for the price. Sampled with a white pizza topped with arugula and parmesan, the food-friendly acids kicked into high gear, and the wine became juicier and rounder. A delight.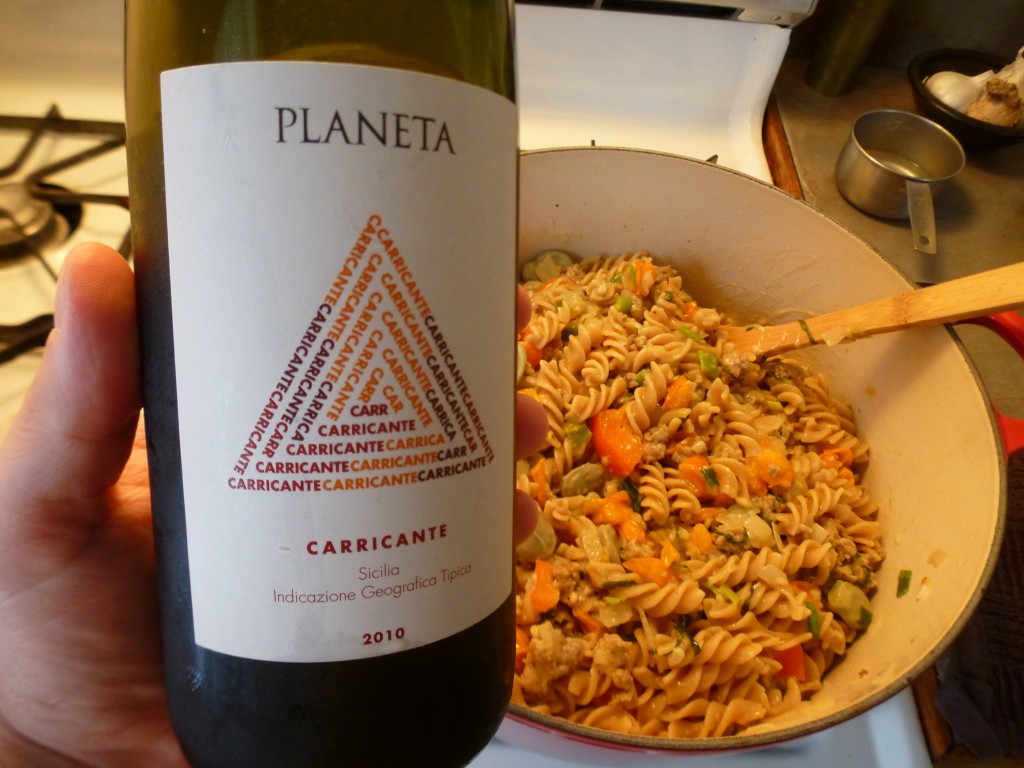 The Carricante variety is "thought to have been growing on the volcanic slopes of Mt. Etna for at least a thousand years," according to the Wine Searcher website. The Planeta expression of this ancient variety has a wonderfully seductive aroma with notes of honey, cedar and lily of the valley, one of my favorite flowers (a little like jasmine). A fellow taster remarked that "It smells like the best Kasugai gummy ever created." I loved the lush fruit, flinty minerals and the focused, almost incense-like spice that just kept going and going. Paired with some pasta with orange cherry tomatoes, fresh fava beans, onions, olive oil, garlic and ground pork, the wine's acids became even juicier and racier.
It was rich, complex, balanced and elegant, but even more impressive, the wine took me right back to Sicily. I could imagine myself at some trattoria in Taormina, sipping a glass at an outdoor table while I took in the view of Mt. Etna and the sea, a little incense wafting out of a nearby church. This was a wine truly expressive of its terroir.
2011 SCHNAITMANN "GRAU WEISS":
A surprising blend of 20% Grauburgunder, 20% Weissburgunder and 60% Chardonnay, the Grau Weiss sounds a little crazy to me, but if anyone could get away with it, it would be a winery in the warm and sunny Baden-Württemberg region of Germany. A green-yellow color, the wine started with tart fruit, giving way to a buttery, sophisticated, almost Burgundian midsection. It sealed the deal by lifting into an aromatic, spicy finish. What a ride!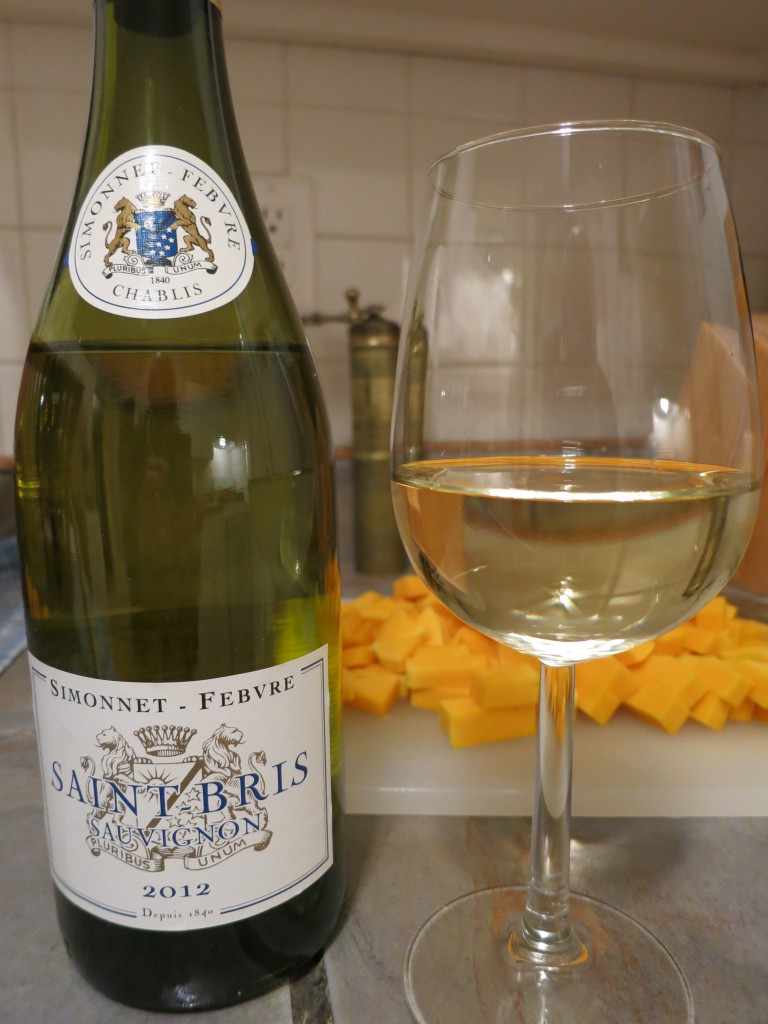 2012 SIMONNET-FEBVRE SAINT-BRIS SAUVIGNON BLANC:
On its label, this Sauvignon Blanc declares itself in no uncertain terms to be a "Grand Vin de Bourgogne." Not quite believing my eyes, I turned to my trusty reference library for some answers as to what a Sauvignon Blanc was doing in Burgundy. According to The Sotheby's Wine Encyclopedia, little Saint-Bris overcame "Burgundy's Chardonnay-chauvinism" only in 2003, when it was finally granted full AOC status, a designation retroactively applied to the 2001 and 2002 vintages as well. The AOC has only about 250 acres of vineyards located southwest of the famed wine town of Chablis.
The Simonnet-Febvre Saint-Bris had my undivided attention as soon as I took a sniff. It had the classic Sauvignon Blanc aroma — green and juicy, with an unexpected and very enticing floral note on top. The flavor profile was absolutely fascinating. On one plane flowed the wine's sweet, floral and elegant fruit, and on a parallel plane ran the very tart, pointy acids. These two planes battled it out for dominance in a most exciting fashion, but they didn't feel integrated until I tried the wine with some food. Paired with a barley risotto studded with butternut squash, Brussels sprouts and bacon, the Saint-Bris' two planes came together beautifully, balancing each other and cutting right through the richness of the dish. What an incredible value for $12!
2012 WEINGUT DR. VON BASSERMAN-JORDAN ÖLBERG: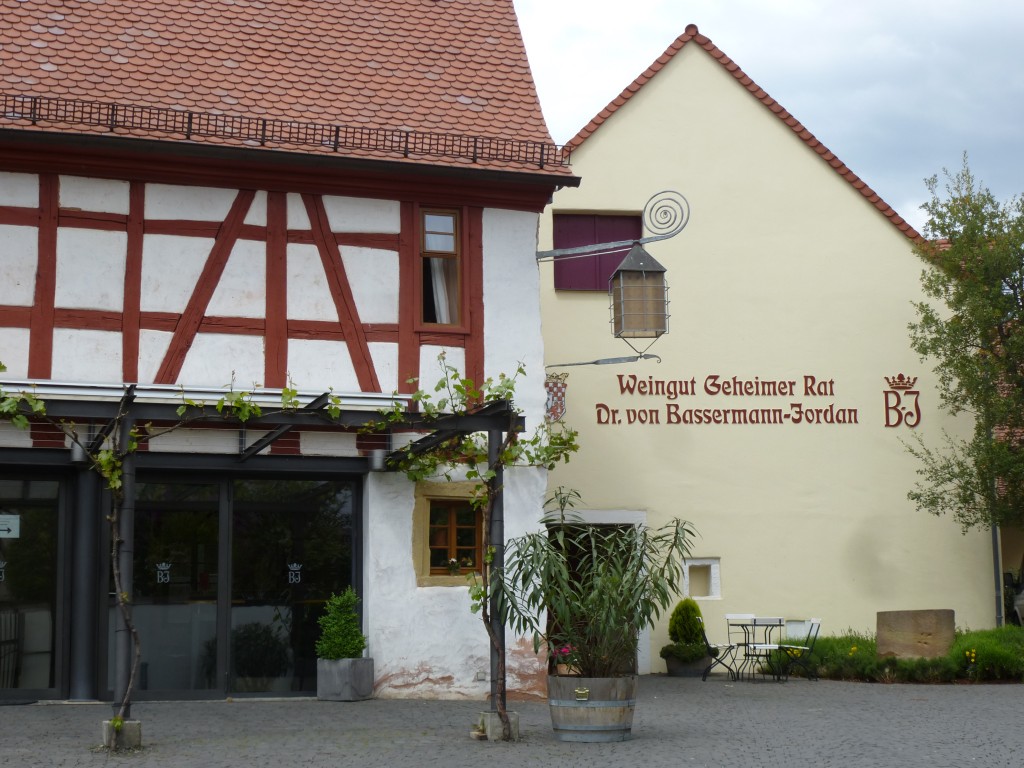 This single-vineyard Riesling from Germany's Pfalz region is a Grosses Gewächs, a "Great Growth," indicated by the "GG" on the label. Find those GGs if you can — they designate a vineyard of top quality, and grapes of at least Spätlese ripeness. "Spätlese" often connotes a sweet wine, but GG wines are classified as "trocken" (dry). This remarkable wine had a green, honeyed aroma, rather like a light Sauternes. I loved the rich, peachy fruit; the dry, white-peppercorn spice; and the forcefully driving acids keeping everything in taught balance.
California, Canada, Chile, France - Burgundy, Germany, Italy, Uruguay