The words "Bordeaux" and "value" don't often appear in close proximity. Some of the world's most highly prized and most expensive wines come from Bordeaux, and many of those come from the Médoc. The Left Bank of the Gironde estuary is home to great châteaux like Mouton Rothschild and Margaux, which, at hundreds of dollars a bottle, don't really qualify as values (whether they're worth it is another matter).
But just because Bordeaux is one of the wine world's most famous names doesn't mean that there aren't values to be had. As usual, it's in the region's lesser-known nooks and crannies where one must look. One of the value crannies of the Médoc is Moulis, an appellation between the more august names of St. Julien and Margaux.
With just 1,500 acres of vineyards, Moulis (moo-lee) ranks as the smallest appellation in the Haut-Médoc. It has no classed growths, but that's not to say Moulis doesn't produce wines of quality. In a 2003 Cru Bourgeois reclassification, two of Moulis' châteaux earned ratings of "Crus Bourgeois Exceptionnels," the highest possible distinction. This classification system has since been scrapped, but the châteaux that earned top honors remain.
According to The Oxford Companion to Wine, "…the best wines [of Moulis] can offer good value, being as well-structured as any Haut-Médoc, often with some of the perfume of Margaux to the east." And of the châteaux in Moulis, "The finest of these is usually long-lived Château Poujeaux," according to the Companion. The World Atlas of Wine agrees, more or less, noting that Poujeaux is "showing increased polish recently".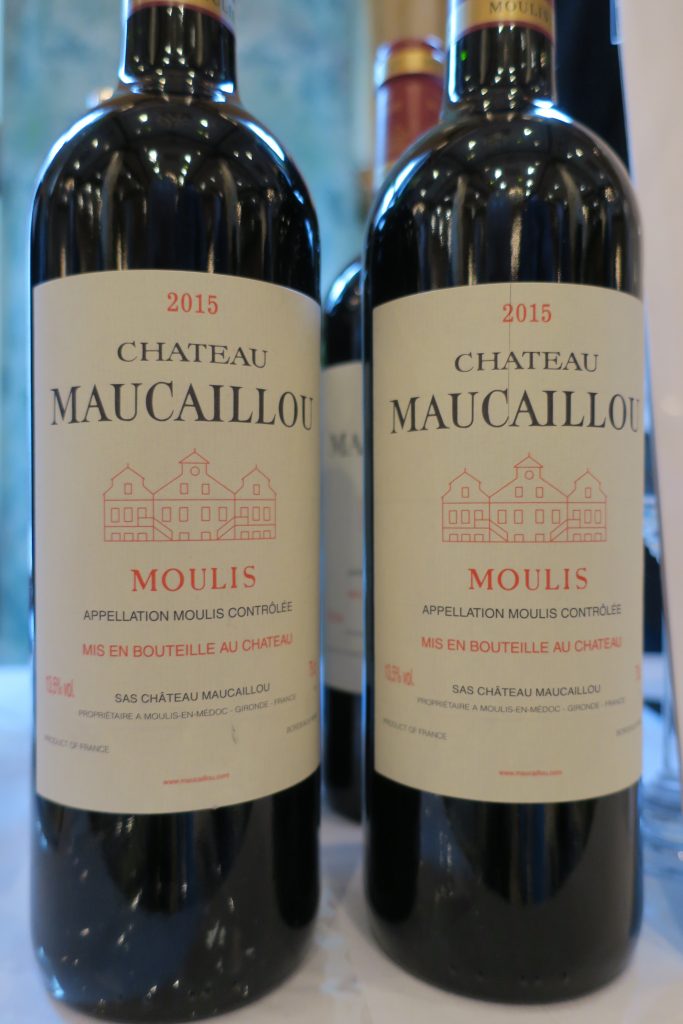 At the Union des Grands Crus de Bordeaux tasting in Chicago, I had a chance to chat with Poujeaux's managing director, Christophe Labenne, who explained that "Moulis wines are usually well-balanced, with the structure of Cabernet Sauvignon and the suppleness of Merlot," the varieties which form the main components of its blend. "Moulis is popular with many people," he went on, "because it goes with lots of food, and because prices tend to be in the $25-$40 range." That's not inexpensive, but it's exponentially less than one of the Médoc's most famous wines.
I tasted the 2015 Château Poujeaux, which had an aroma of cassis (currant), vanilla and violets. Its rich dark-red fruit flavors were buoyed up by freshness, and though the tannins weren't the finest-grained in the Médoc, they felt well-integrated. The 2016 Poujeaux futures at Binny's currently sell for about $30 a bottle, which is a steal (older vintages sell for $40-$45).
Just to the north of Château Poujeaux is another big name in Moulis, Château Maucaillou, which "can sometimes offer exceptional value and is, unusually for this less-glamorous stretch of the Haut-Médoc, open to casual visitors," according to the World Atlas. The 2015 Maucaillou had an enticingly dark aroma, with a savory note and again that delightful perfume of violets. The wine had "some real stuffing," I wrote in my notes, with excellent balance and integration. On Wine Searcher, the 2015 sells for about $25-$30, a superlative value.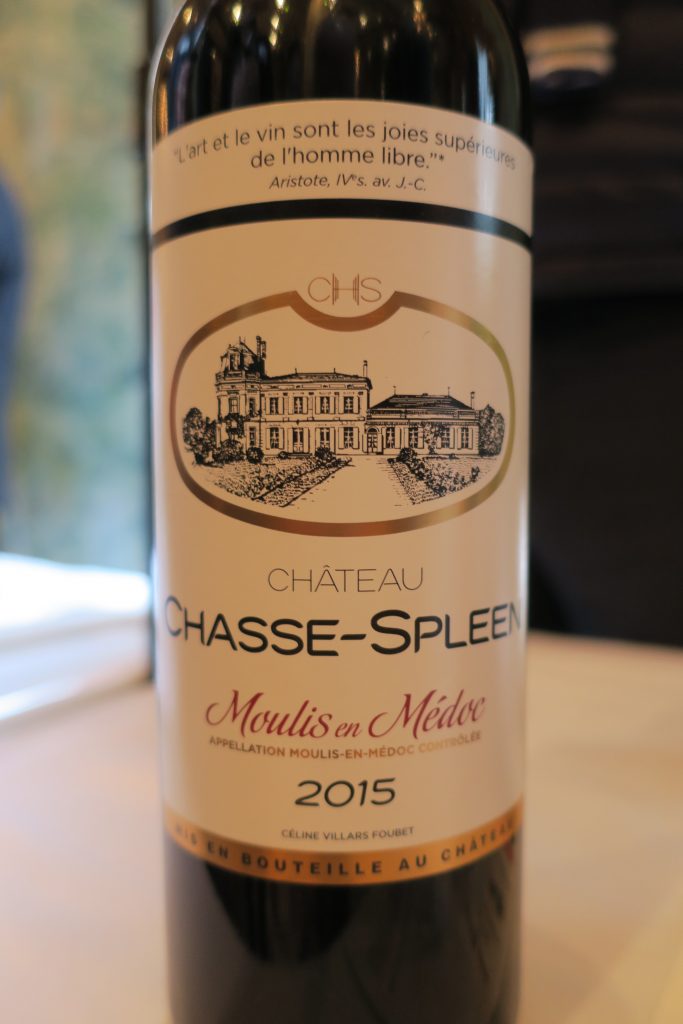 To the south of Poujeaux is Château Chasse-Spleen, which, together with the two châteaux above, accounts for about half of Moulis' production. So when seeking out Moulis, Poujeaux, Maucaillou and Chasse-Spleen are the names you'll most likely encounter. According to The World Atlas of Wine, "Chasse-Spleen can be viewed almost as an honorary St-Julien for its smoothness, its accessibility, and yet it does not lack structure." I quite liked its aroma of plummy fruit and vanilla, and indeed, I wrote that it felt "supple; softer than the others," with mouth-watering juiciness. Yet it had some kick from white-pepper spice, and no shortage of tannins on the finish. At Binny's, the 2015 vintage sells for $33, which strikes me as another very good deal.
So if you're in the mood to splurge on a bottle between $25 and $35, Bordeaux's lesser-known Moulis appellation is a fine place to turn.
Ideally give these wines a little time to age, so that the tannins soften a bit, but even the 2015 is perfectly drinkable now, especially if you decant.