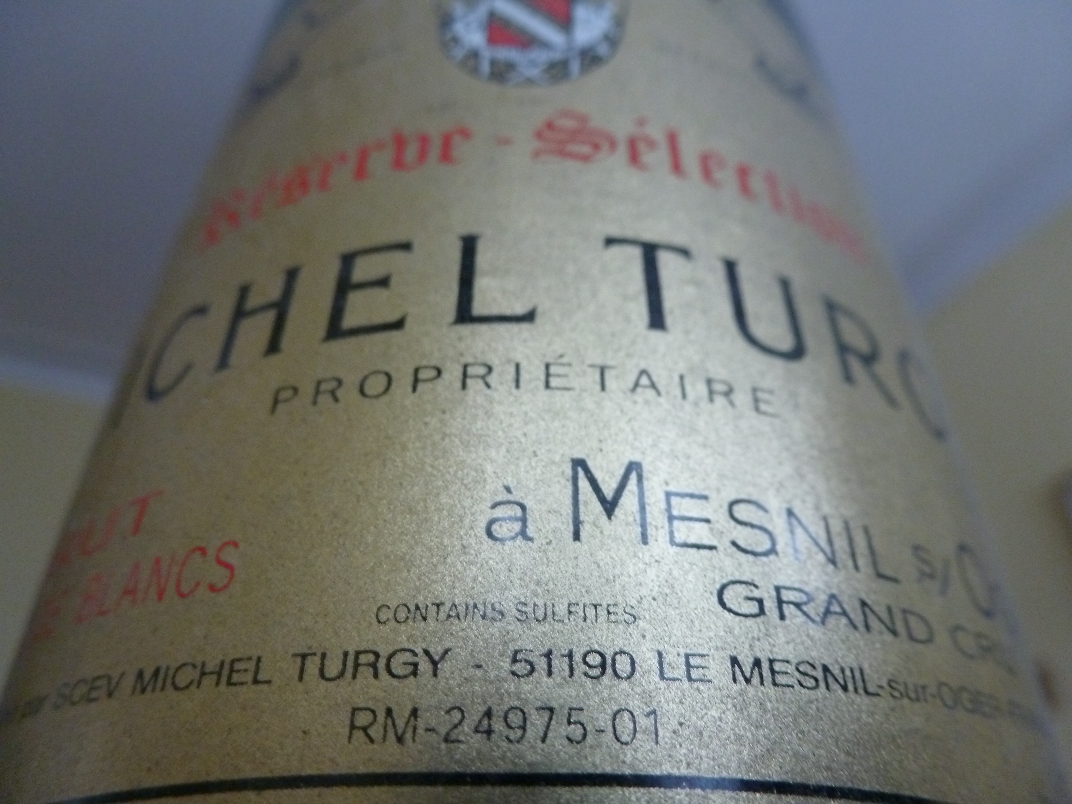 To be perfectly honest, I would have loved to have been able to write one of those articles comparing Champagnes, declaring that yes, the 2002 Dom Perignon really is worth $125, but the 1996 only gives you about $300 of flavor, so it's not worth the $400 price tag. But times and budgets being what they are, a simpler blog post will have to suffice.
While there's nothing unusual about drinking Champagne on New Year's Eve, it is possible to find an unusual Champagne to drink. While lately I've been doing most of my wine shopping at my favorite neighborhood shop, In Fine Spirits, their Champagne selection is small. To find an unusual Champagne within my budget — that's with a capital "C" from the Champagne region of France — I take advantage of the large selection at Binny's.
Unfortunately, the last time I sought an unusual Champagne at Binny's, the wine consultant steered me towards a Moët & Chandon that was on sale (you can read more about that interaction here). When I asked for a recommendation of a Grower Champagne, he had no idea what I was talking about. I don't want you to be on your own, as I was, in your hunt for an exciting, unusual Champagne to try. As long as you have good reading glasses, your quest should actually be relatively easy to complete.
My experience at Binny's notwithstanding, it's always worth asking a wine store employee for a recommendation first. Let him or her know what your budget is, and ask the wine consultant to recommend a Grower Champagne. These wines are produced by vineyard owners exclusively from the fruit of their specific vineyards. Many therefore regard grower Champagnes to be more terroir-focused than Champagnes from larger houses, which purchase fruit from across the entire Champagne region to ensure a consistent style from year to year.
And herein lies the dilemma for the Champagne consumer: To go with tried-and-true large houses which maintain a consistent flavor profile, or risk a Grower Champagne with more local character but sourced from vineyards of perhaps unknown quality. The French consume great quantities of both, but here in the U.S., there is no contest. According to the San Francisco Chronicle, grower Champagnes accounted for only 3% of the market as of late 2008.
With such a small market share, it would be no surprise if you encounter a wine consultant who has no idea what Grower Champagnes even are, let alone which ones offer the best value. Here's when the reading glasses come in handy. Most Grower Champagnes are labeled as such, but none will actually say "Grower Champagne." Why would the French want to make it easy on us Americans?
Instead, you need to look for the serial number of the bottle, usually printed in a ridiculously small font. This number can be on the front or back label, so you may have to hunt for it. Once you find the serial number, note the letter or letters in front of it. Most commonly, you'll see "NM", which stands for Négociant-Manipulant, meaning the fruit for this Champagne was sourced from any number of vineyards around the Champagne region. This is not a bad thing — plenty of excellent Champagnes are labeled NM — but it's not what we're looking for.
If you're lucky, some of the Champagnes will be labeled "RM", which stands for Récoltant-Manipulant. These are the Grower Champagnes, made from specific vineyards. In the photo above, you can see the label of this Champagne also indicates the village from which it came: Mesnil sur Oger, one of the region's Grand Cru villages, which have (theoretically) the very highest-quality grapes.
You might also see other letters. "CM" stands for Coopérative-Maipulant, designating a Champagne produced by a cooperative of growers (see photo below). Champagne can be marked with yet other letter combinations, such as RC, SR, MA, R and ND, but I've only very rarely encountered any of them.
If your wine consultant tries to convince you that RM Champagnes are surely much more expensive than the famous brands, don't believe it. Like NM Champagnes, RM Champagnes come in a wide range of prices. Get out the magnifying glass — they're worth the hunt.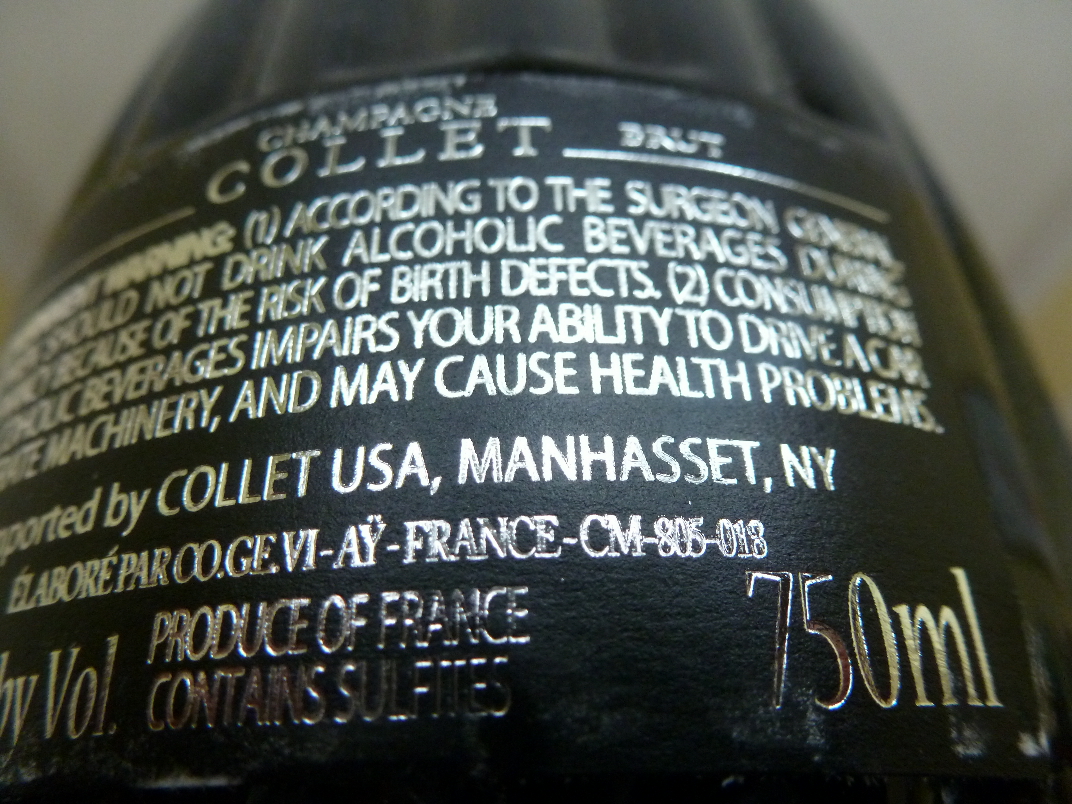 France - Champagne Binny's, CM Champagne, Cooperative Manipulant, Grower Champagne, Negociant Manipulant, New Year's Eve, NM Champagne, Recoltant Manipulant, RM Champagne