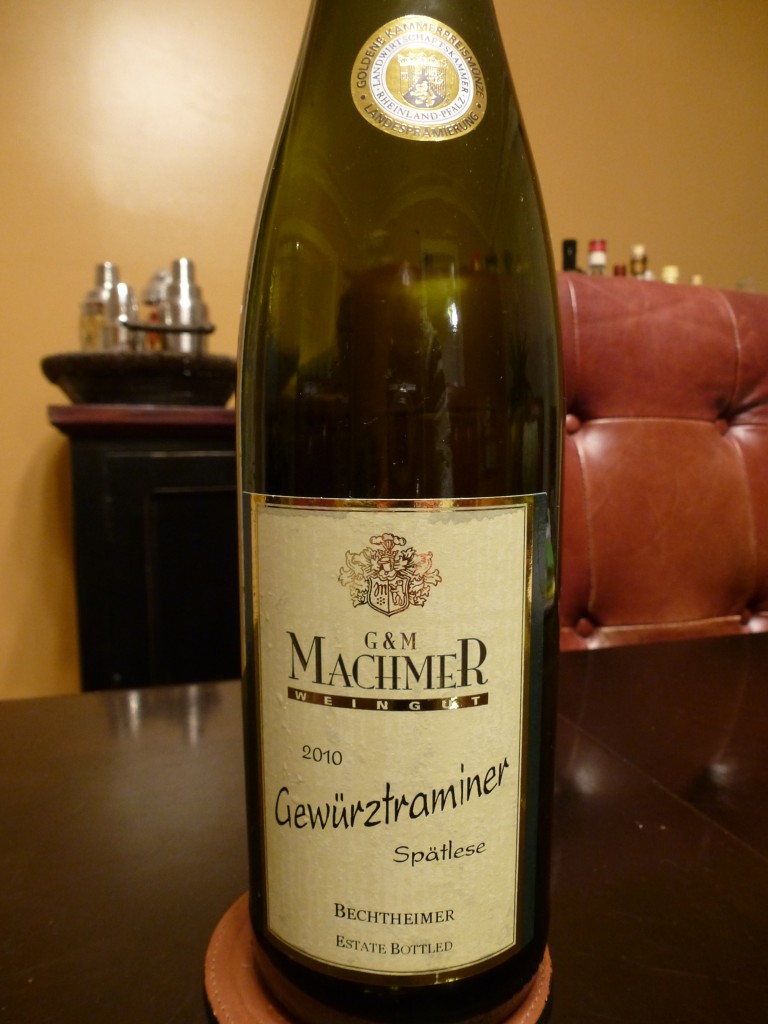 Sometimes it pays to drink odd, and sometimes it doesn't. Every now and then, despite my best efforts, I buy something that is simply not to my taste. In some cases, there's no way I could have predicted that the wine wouldn't be to my liking, but often, as in this instance, I probably could have figured it out before I plunked down $14. As I looked more closely at the label of the wine in question, I discovered a major red flag, a red flag I ignored at my peril. If you prefer your wine on the dry side, or at least balanced, you'll want to read on.
Germany produces great seas of white wine, but the rosy-skinned, highly perfumed Gewürztraminer variety accounts for a relative drop in that Riesling-dominated ocean. According to my 2006 edition of The Oxford Companion to Wine, Gewürztraminer vines occupy only about 2,000 acres of German vineyards, as compared to over 51,000 acres devoted to Riesling. Because of its relative rarity, and because I recently had a magnificent German Gewürztraminer by Wasenweiler, I felt a thrill of excitement when I discovered a bottle of affordable German Gewürztraminer at Binny's.
I snapped up the $14 bottle of 2010 G & M Machmer Bechtheimer Gewürztraminer Spätlese from the Rheinhessen region. It noted a town on its label (Bechtheim) and indicated that it was estate bottled, which gave me confidence in its quality (never mind that I had no idea where the town was).
Had I paid the slightest attention to the back label, I might have noticed a warning sign. Only 10.5% of the wine was alcohol. That relatively low percentage indicates that less of the grapes' sugars were converted into alcohol, resulting in a sweeter wine. I don't mind sweet wines necessarily, but I do want them to be balanced. Balance, unfortunately, was not one of the Machmer Bechtheimer Gewürztraminer Spätlese's strong points.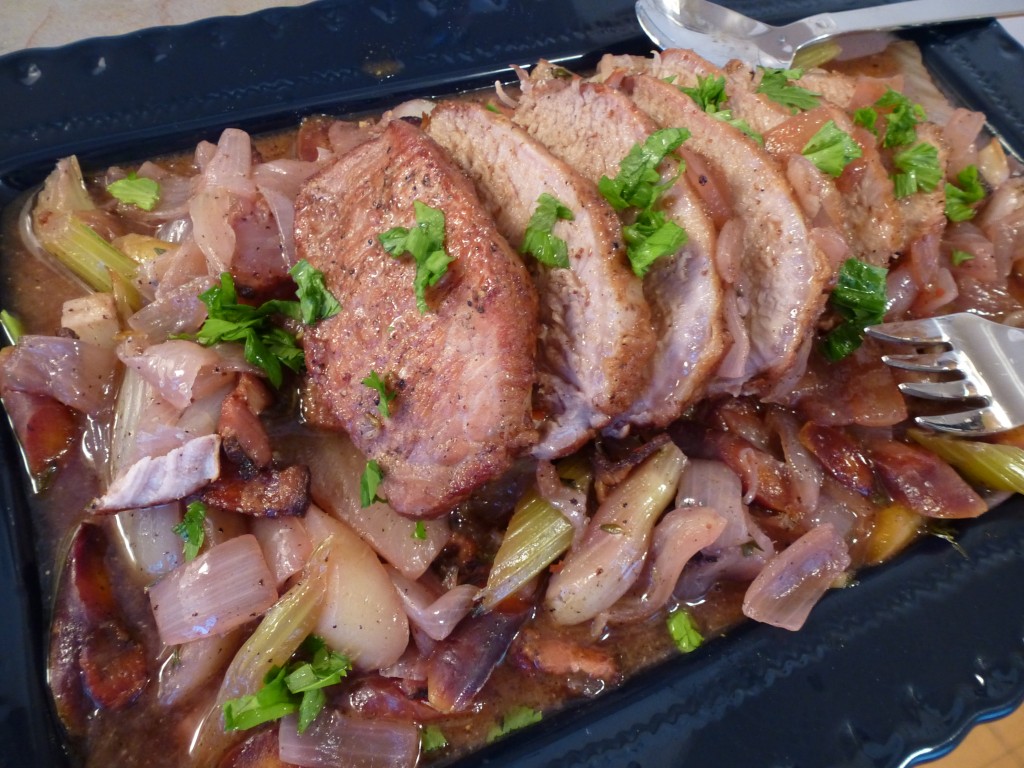 The wine had the pleasant tropical fruit aroma I expect from a Gewürztraminer, along with something intriguingly green. Its syrupy texture was leavened with a bit of pétillance, but its sweet, almost flabby apple flavor managed to sharpen up only at the very end, when it tightened into some tartness on the finish. The acids made more of an effort to appear when I paired the wine with some roast pork and homemade spätzle, but this wine lacked the spicy raciness I've come to love in well-made Gewürztraminers.
Lesson learned. A village name on a German wine label might be seductive, but from now on, I'm always going to check that alcohol content. The higher it is, the drier the wine is likelier to be. I'm sure there are exceptions to this rule, but if you find a Gewürztraminer or Riesling that is less than 11% alcohol, I'd suggest putting it back on the rack and trying something else.
SUMMARY
2010 G & M Machmer Bechtheimer Gewürztraminer Spätlese: Appealing aromas, but overly sweet and a bit flabby, tightening up only at the very end.
Grade: C
Find It: I purchased this wine for $14 at Binny's.