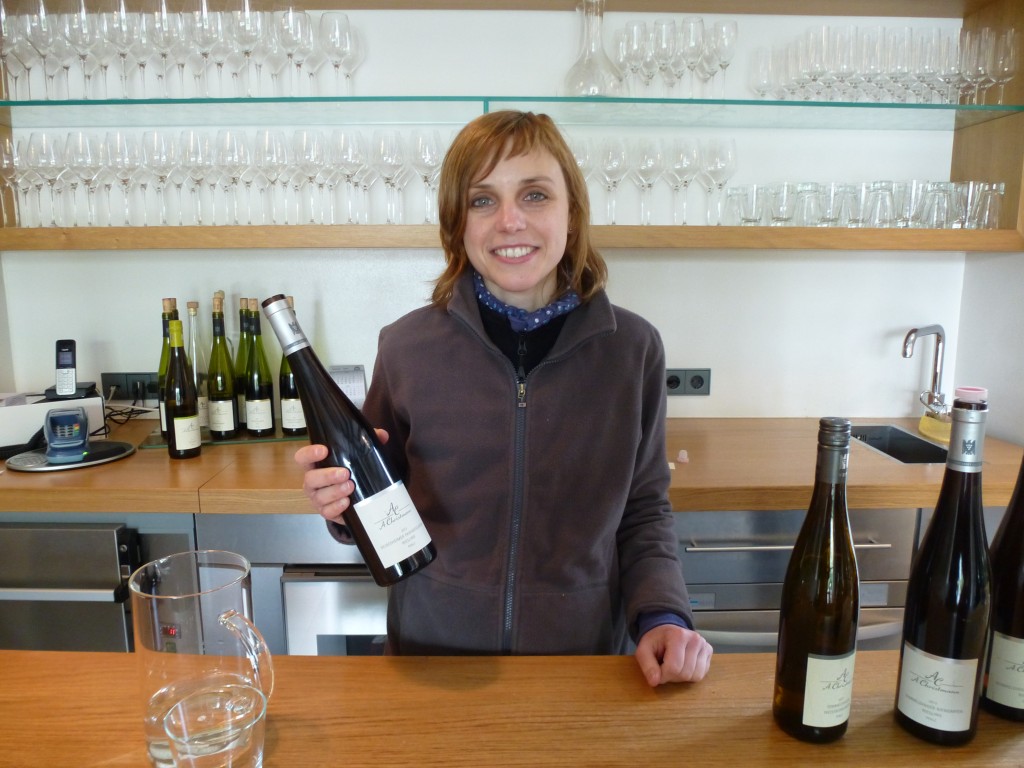 German wine and Riesling are practically synonymous, and considering the quality of fine German Rieslings, it's no wonder. But Germany grows other varieties as well, of course, and quite successfully at that. Some tend to be duds (like Müller-Thurgau), but some are quite delicious, such as Weissburgunder and Grauburgunder. These varieties, which translate as "White Burgundian" and "Gray Burgundian," respectively, are in fact nothing more (and nothing less) than German Pinot Blanc and Pinot Gris.
Wines made from Weissburgunder or Grauburgunder tend to be richly flavorful, and yet, it's rare to find them here in the United States. Perhaps these semi-pronounceable varieties are overshadowed by Riesling, or perhaps the Germans prefer to keep these wines all to themselves!
Whatever the case, they are worth seeking out. As you might have guessed from the names, both varieties are direct descendants of the highly regarded Pinot Noir variety (Pinot Gris is a mutation of Pinot Noir, and Pinot Blanc is a mutation of Pinot Gris). This noble pedigree shows in the wines these varieties produce.
I tasted a number of delicious examples of Weissburgunder and Grauburgunder during my recent German sojourn, and there wasn't a single disappointment:
2011 Weingut Max Ferd Richter Weissburgunder: This wine from the spectacularly scenic Mosel Valley — my favorite German wine region — had a fresh and spicy aroma, floral fruit, limey acids and a tight finish. Cheerful and refreshing.
2012 Weingut Wolf Weissburgunder Trocken: I sampled this wine from the Pfalz region, which is really a northern extension of the famed Alsace, in a thoroughly delightful Munich restaurant called Halali. The Pfalz produces some of Germany's best wines, though this is quite an inexpensive Weissburgunder, offered for just €5.50 per bottle on the winery's website. I would have guessed it cost at least triple that. Almost clear in color, it had a bright and spicy aroma in keeping with the variety. Its ripe fruit tightened quickly into tart, focused acids. Not bad for a $7.00 bottle of wine!
2012 Weingut Christmann Gimmeldingen Weissburgunder: Now we're really getting somewhere — the "climatically pampered" vineyard of Gimmeldingen produces some of the Pfalz's best wines, according to The Sotheby's Wine Encyclopedia. I had a feeling this Weissburgunder would hit a home run when I smelled its bouquet of rich white fruit. It tasted very fruity, and its lush texture was well-balanced by tightly wound acids, some distinct minerality and a hint of earth. Excellent.
2011 Schnaitmann Grau Weiss: I'm cheating a little bit here, but bear with me — I loved this one. The Grau Weiss is actually a surprising blend of 20% Grauburgunder, 20% Weissburgunder and 60% Chardonnay. It sounds crazy to me, but I suppose if anyone could get away with it, it would be a winery in the warm and sunny Baden-Württemberg region. A green-yellow color, the wine started with tart fruit, giving way to a buttery, sophisticated, almost Burgundian midsection. It sealed the deal by lifting into an aromatic, spicy finish. What a ride!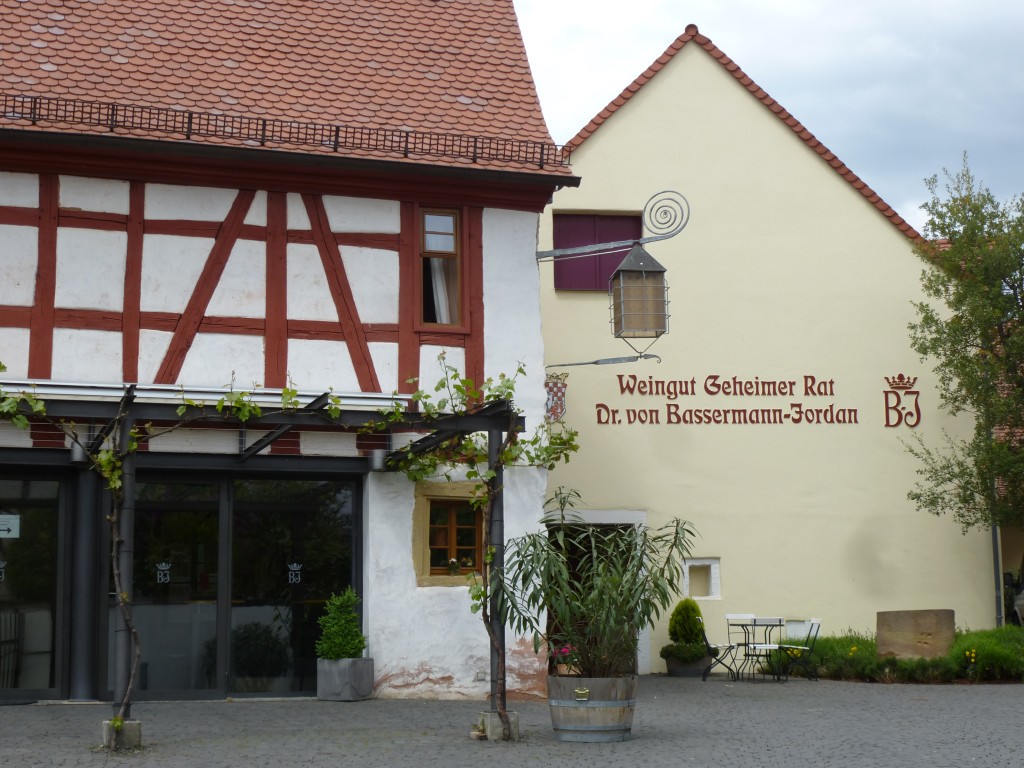 2012 Dr. von Basserman-Jordan Grauburgunder Trocken: Another Pfalz wine, this Grauburgunder smelled bright and fresh, reminding me a bit of a swimming pool. On the palate, it was sprightly, sweet and green, resolving into some limey acids on the finish. Unusual and fun.
2008 Winzergenossenschaft Kallstadt Erpolzheimer Kieselberg Grauburgunder Auslese: I hereby award the prize for the longest wine name to ever appear on this blog. Only a German could come up with an overblown jumble of syllables like this. The first two words are the name of the cooperative which produced the wine, and the second two words are the name of the vineyard. This vineyard has the misfortune to be located in the Rosenbühl Grosslage, which Sotheby's claims has "no outstanding villages, vineyards, or growers," but I beg to differ. This Auslese was sheer delight, with aromas of green apple and spicy pineapple and marvelously rich fruit. The decadent texture didn't become at all cloying, however, because of some incredibly lively acids and gingery spice. It had me yearning for some choucroute, and a second glass.
Keep your eyes peeled for these wines. You won't see them everywhere, but a large wine shop may very well carry one or two, and a more ambitious restaurant wine list might also contain an example. Your hunt will be well rewarded.
Germany, Grauburgunder, Weissburgunder A. Christmann, Baden, Basserman-Jordan, Gimmeldingen, Kallstadt, Max Ferd Richter, Pfalz, Schnaitmann, Wurttemberg