19 June 2013
Comments Off

on Favorite Moments Of The Wine Blogger Conference (Part 2)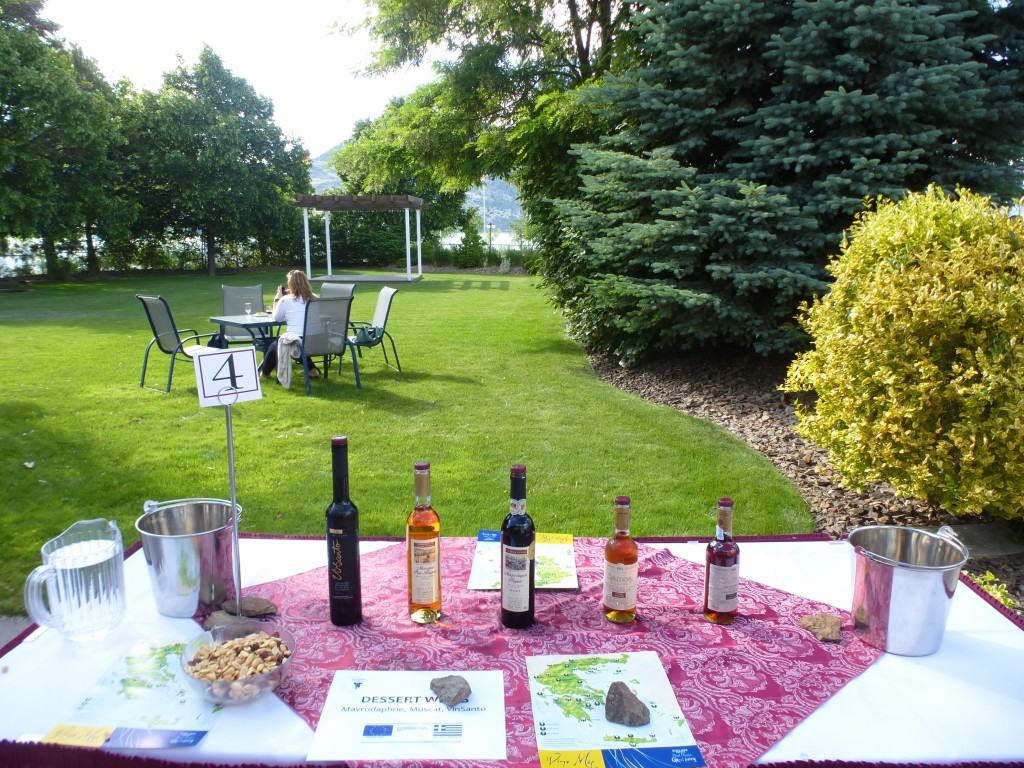 6. Wines of Greece Tasting: When I tell people that the Wines of Greece tasting was a real highlight of the Wine Bloggers Conference,  many people are taken aback, still traumatized by memories of Retsina. This tasting, however, left no doubt as to the potential of Greek wines today. Sunny whites from Santorini, rich reds made from barely pronounceable varieties like Agiorgitiko and Xinomavro, eye-poppingly vivacious dessert wines — taken together, they put to rest the notion that Greeks don't make great wine. More specifics on this tasting to come.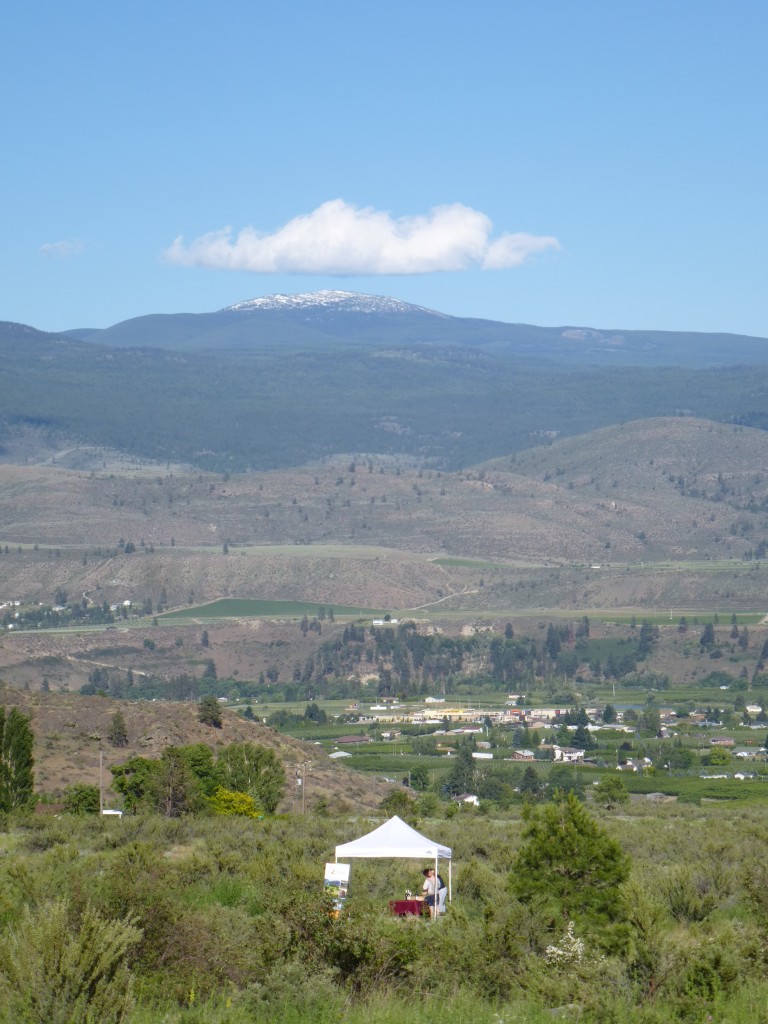 7. Ghost Town Tasting: One evening, we headed to the site of Fairview, a gold-mining boom town which was subsequently abandoned. Little remains today, but the site made for a spectacular progressive wine tasting. We meandered along gently rolling paths from tent to tent, tasting an array of delicious wines, the cloud-capped peak of Old Baldy (above) watching over us in the distance. Some favorites: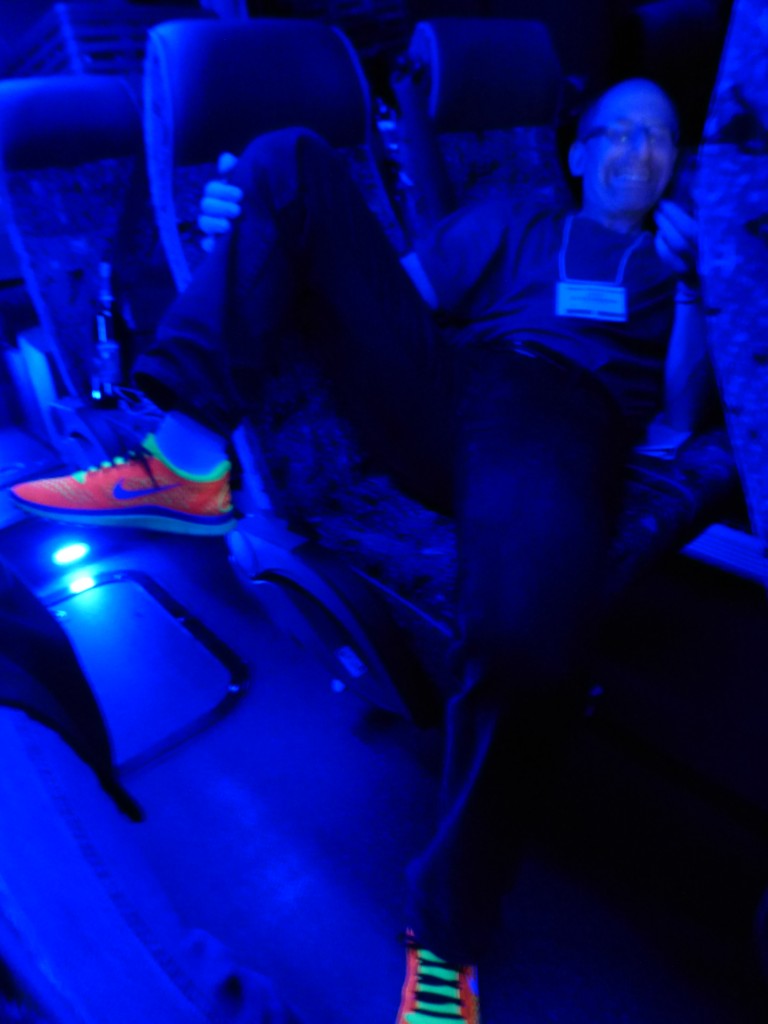 8. The Feet of God!: Jon makes a superlative Argentinean Malbec called "Hand of God," which you should snap up immediately should you be fortunate enough to come across a bottle. It has a richly dark, plummy aroma, some zingy acids and powerful focus. But Jon's bright-orange shoes stole the show, especially in the black light of the bus. "Those are the feet of God!" a gleefully stentorian Jon pronounced.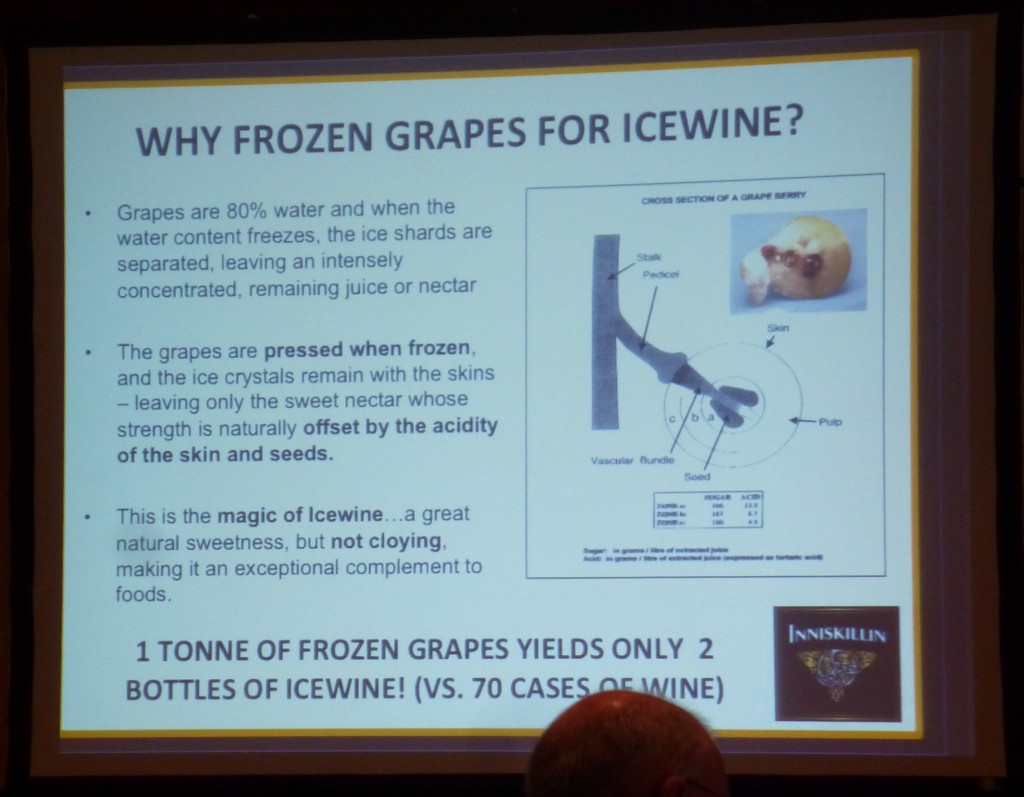 9. The Inniskillin Ice Wine Presentation: This presentation felt too salesy, but it proceeded smoothly enough until this PowerPoint slide hit the screen. Then there it was, in giant font, the biggest whopper I'd heard since Eric Holder denied being involved in the subpoena of news media phone records. One half a ton (please forgive the American spelling) of grapes in every bottle of ice wine. Zow.
Now I'm just guessing here, but I think that would mean the entire grape harvest of North America would have to be diverted to Inniskillin. A couple of alert audience members questioned the speaker, and I tweeted my incredulity about the numbers. Nk'Mip Cellars responded to my tweet, writing, "Our bad. Our winemaker Randy Picton advises its more like 500, 375ml bottles. Thanks for checking in."
Two bottles, 500 bottles… it's just a rounding error, really.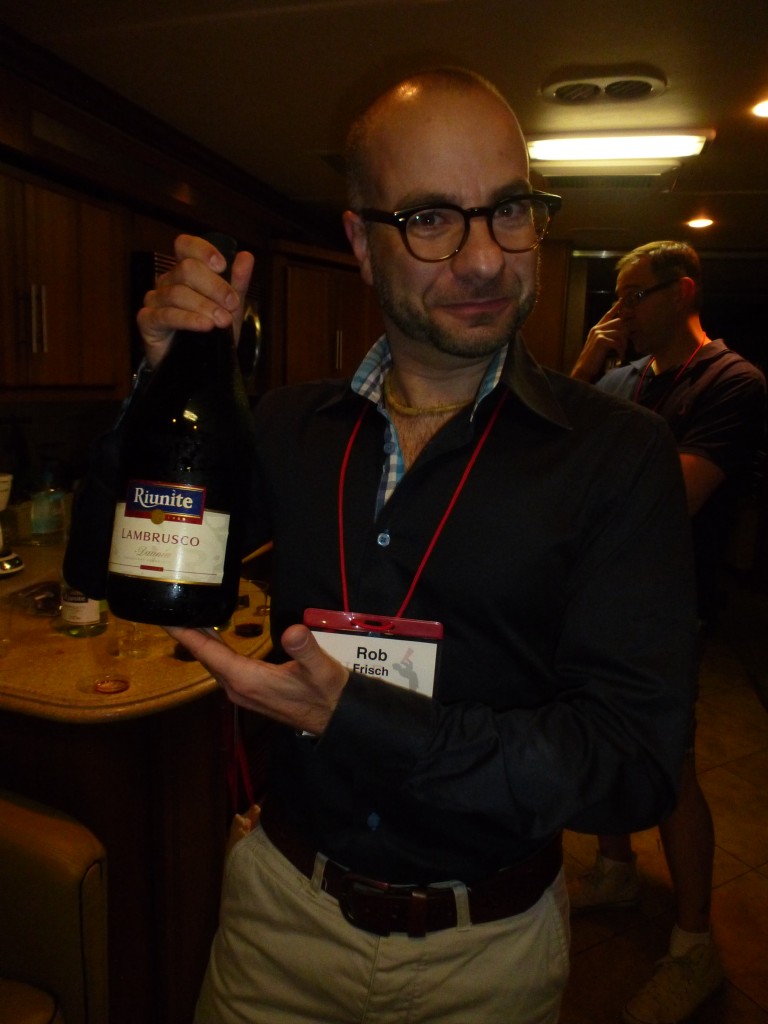 10. Lambrusco Tasting in the Riunite RV: There came a time on the last evening of the Wine Bloggers Conference when the pull of the Riunite RV finally became irresistible. I collected some of my favorite people at the conference, including noted Vancouver-based wine writer Kristof Gillese and Steve and Jane of the well-regarded 2 Hollywood Winos blog, pulled them out of a perfectly lovely Jordan Winery after party, and headed down to the hotel's parking lot. The Riunite RV gleamed under the lot's lights, and we climbed aboard.
Inside, we discovered two leather sofas and a distressingly red queen-size bed, along with plenty of swag such as red-and-white Riunite-emblazoned sunglasses. The Riunite rep encouraged me to try a Lambrusco and beef jerky pairing. And by God, if in that moment — in that wonderfully ridiculous RV, after days of carefully contemplating dozens and dozens of serious wines — that sweet/salty pairing wasn't perfectly delicious, my name isn't Odd Bacchus.