New Orleans' cocktail scene has a lot more going for it than sugary Hurricanes and Hand Grenades. As wonderfully naughty as it feels to drink in the street, consider putting aside that go-cup and sipping a proper cocktail — in a glass — instead. With my readers ever in mind, I tirelessly scoured New Orleans for well-crafted cocktails, and I found no short supply. Some of my favorites:
6. A Dark 'n' Stormy at Herbsaint: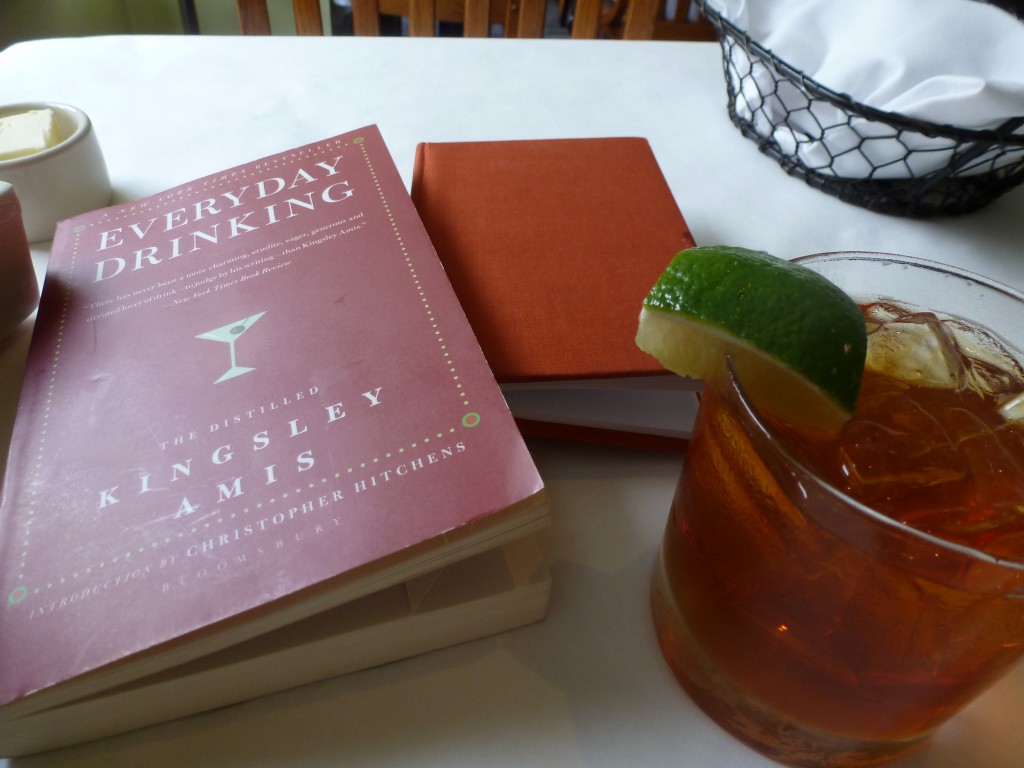 On a hot day, this combination of ginger beer and dark rum is hard to beat. Strong, rich and caramelly, with a ginger bite. Bar #1 (below) does these better than Herbsaint, but #1 doesn't have Herbsaint's fabulously refreshing watermelon gazpacho with sweet blue crab.
———
5. A Jezebel at American Sector: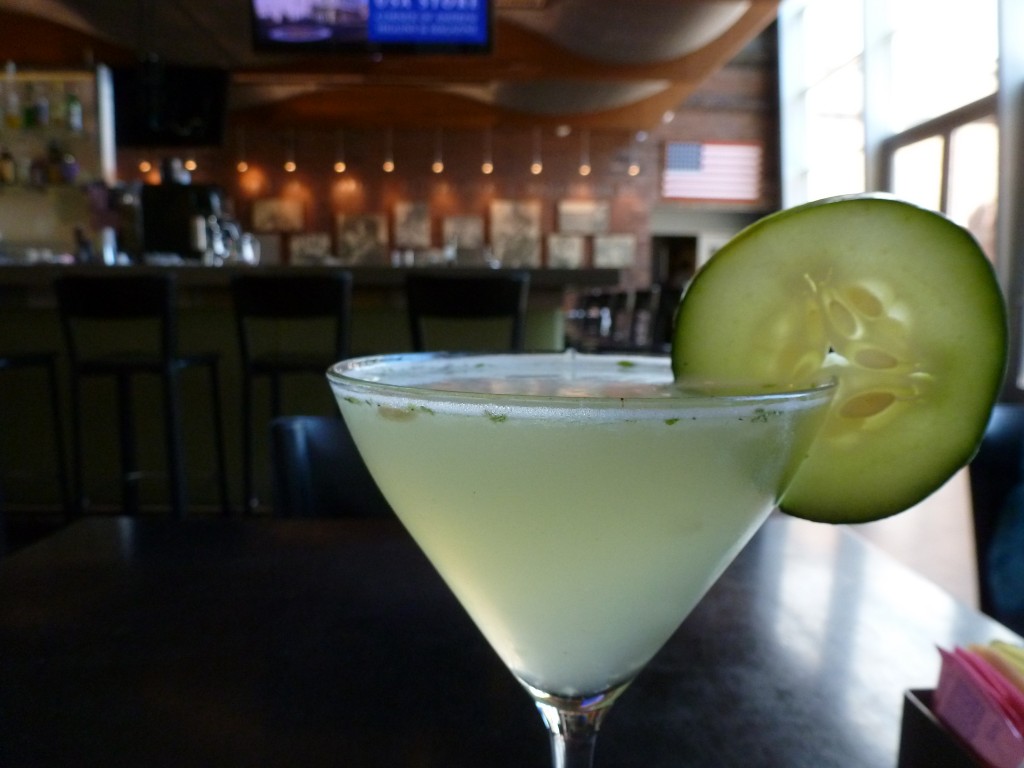 Gin and ginger beer also taste wonderful on a toasty day, particularly when mixed with soothing cucumber and mint. The result is very cool, very sharp, a little spicy and a lot strong. And if you're here, for all that's holy, don't miss the blue crab and sausage stew.
———
4. A Space Filler at Root: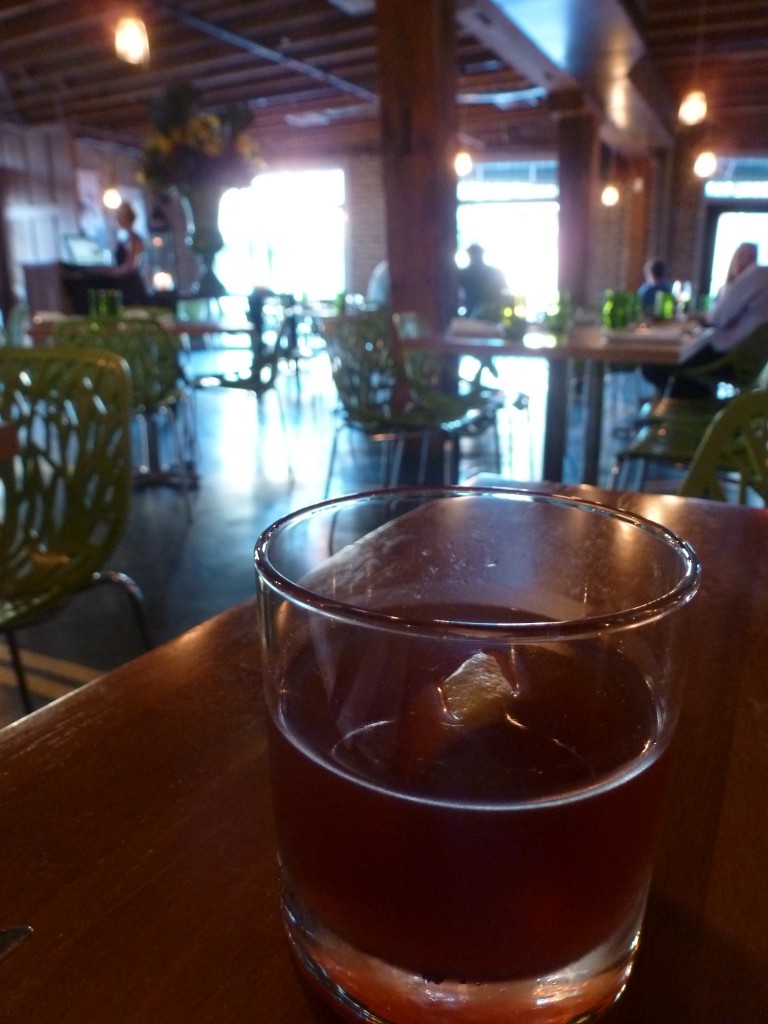 This mix of rye whiskey, loganberry liqueur and lemon juice had an aroma of orange oil and complex flavors of berries, citrus and wood. Sweet and sour elements positively dance on the palate.
———
3. An 1886 at the Swizzle Stick: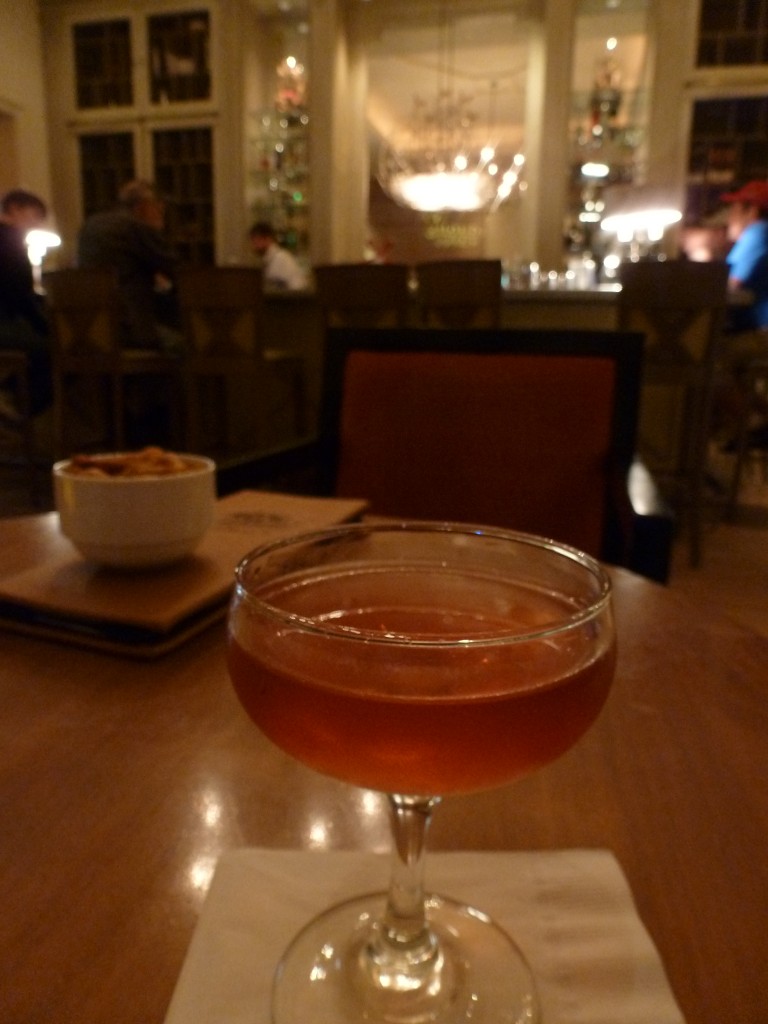 In spite of the best efforts of its elegant decor, this bar has a slightly sterile hotel setting. Nevertheless, I give serious kudos to any mixologist who can make such a tasty cocktail using Scotch, which is usually consumed unadorned. Glenfiddich mixed with Bénédictine, Peychaud's Bitters and Green Chartreuse proved to be a delight. Strong and cinnamony, with a fruity start, a spicy kick and a smoky underbelly.
———
2. A Sazerac at the Davenport Lounge: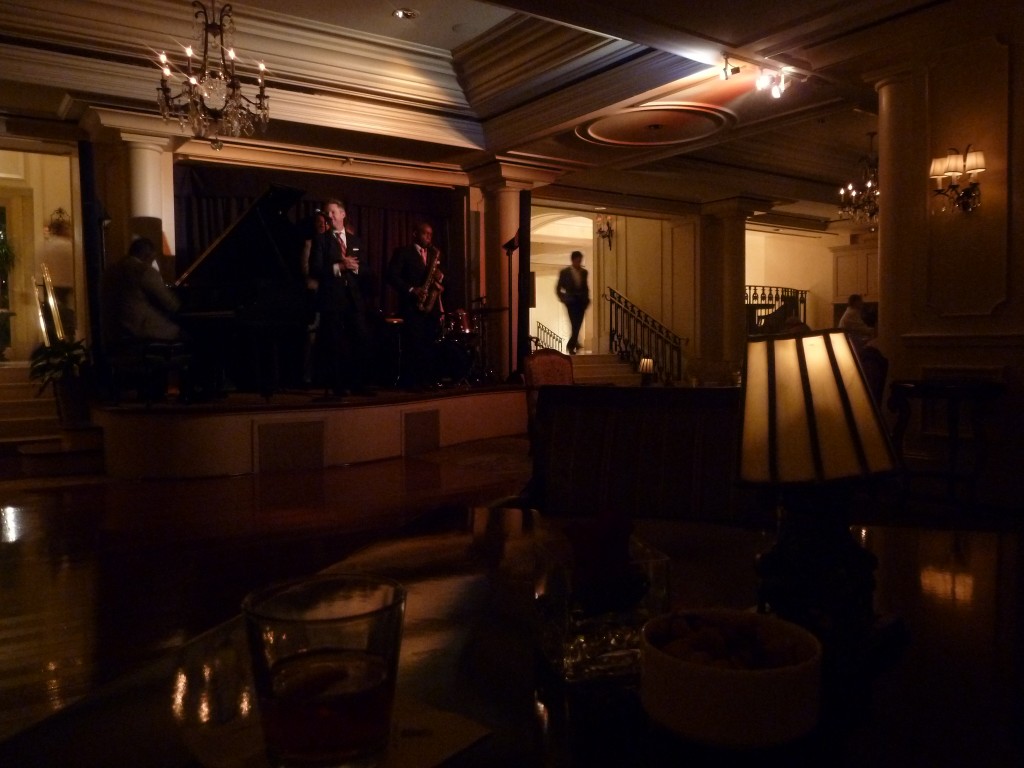 I did have a Sazerac in the Sazerac Bar, but this version tasted smoother and more well-balanced to me, with just enough anise flavor from the Herbsaint. All too often, this absinthe-like liquor overpowers the rye whiskey. But hey, the Sazerac in the Sazerac Bar wasn't too shabby either, so best to try both and decide for yourself.
———
1. A Red Light Fir at Bar Tonique: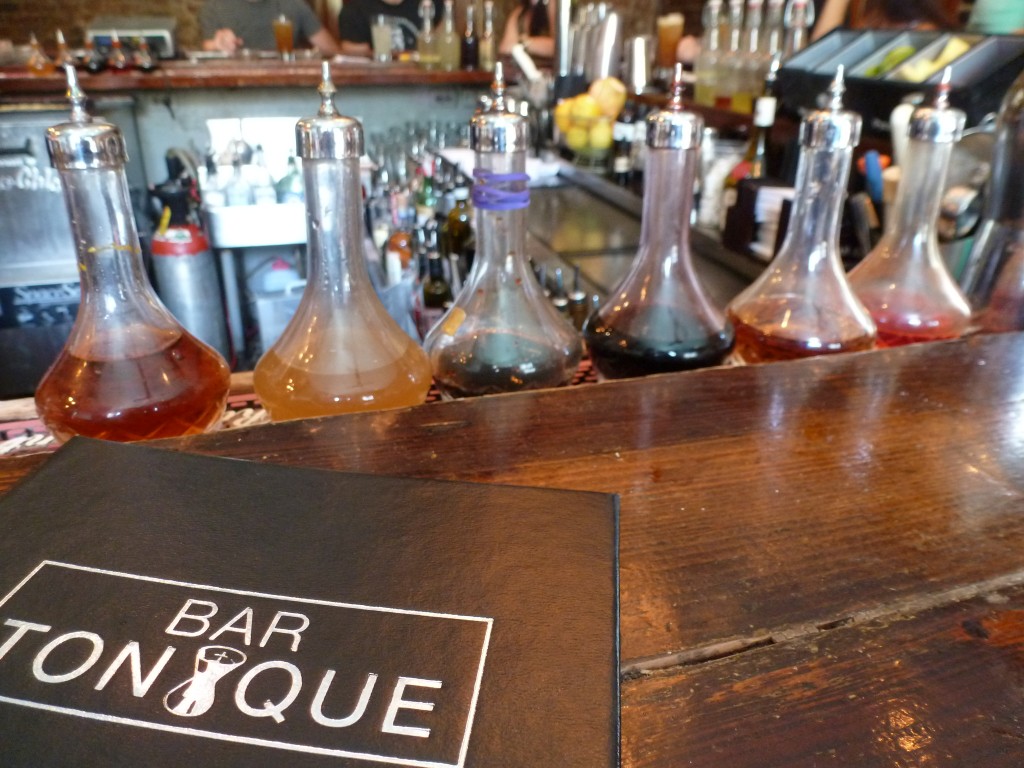 Bar Tonique was my favorite cocktail bar on this visit to New Orleans, and it was here I had the oddest cocktail of the trip: Bols Genever (a Dutch gin), Clear Creek Eau de Vie of Douglas Fir, simple syrup, lemon juice and Angostura Bitters. This crazy concoction, which could all too easily have been a mouthful of pine needles, was a little bit of heaven. Perfectly balanced.
Cocktails American Sector, Bar Tonique, Davenport Lounge, Herbsaint, New Orleans, Root, Sazerac, Swizzle Stick