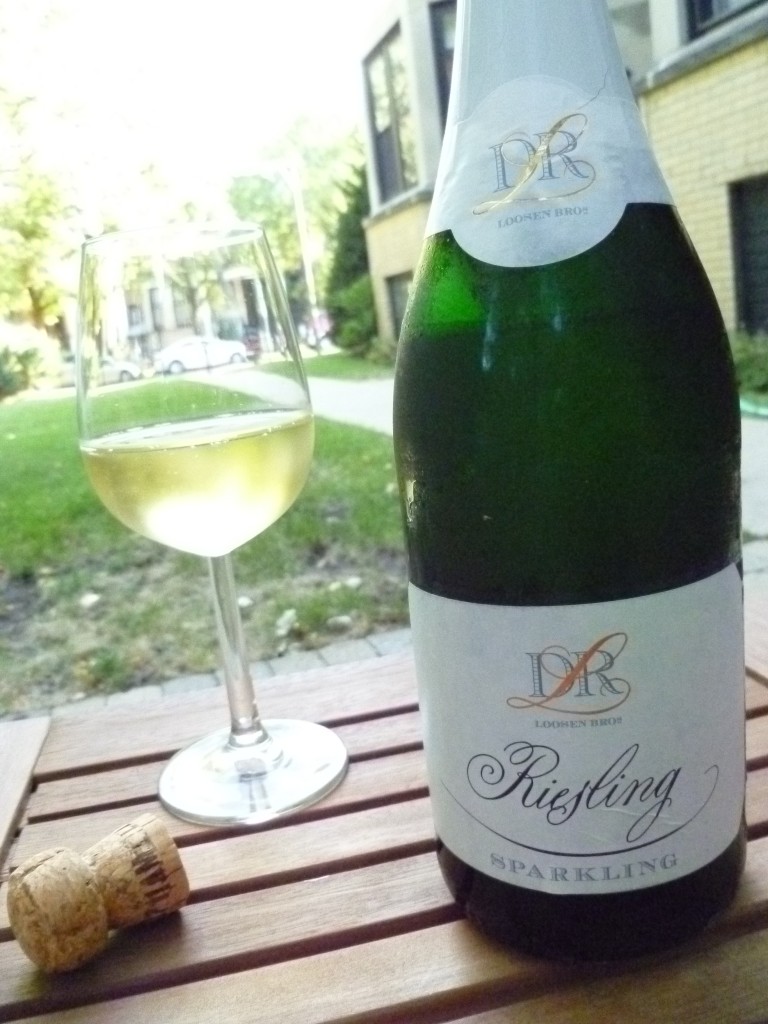 Try as I might, I've never been a fan of Sekt, Germany's sparkling wine. Almost ever time I've tried it, Sekt has lacked any grace whatsoever, with huge, clumsy bubbles and one-note, unexciting flavors. My German heritage has not been able to overcome my natural, human distaste for the stuff. In researching this post, I felt vindicated by most sources I checked.
Germany produces just under half a billion bottles of Sekt each year, compared with about 250 million bottles coming out of Champagne. With that production level, it's impossible to maintain a high level of quality. But then, if The Oxford Companion to Wine is to be believed, "The average Sekt consumer buys a branded wine, and is interested neither in its method of production…nor in the origin of the base wine." In fact, some 85-90% of Sekt is produced with fruit grown outside Germany, coming from Italy or goodness knows where in the E.U.
For some reason, Sekt has a "peculiarly domestic appeal," The Sotheby's Wine Encyclopedia dryly notes, "that sparkling wine drinkers in most international markets cannot comprehend, whether they are used to Champagne or New World bubbly." Perhaps that's why "foreign markets represent barely 8 percent of sales."
Despite my dislike of Sekt, I decided to give it one more try. I was browsing the sparkling wine aisle at Binny's when I noticed a bottle of Dr. Loosen Sparkling Riesling. One of the finest Rieslings I've tasted was a Dr. Loosen, so I decided what the heck, I'll take a risk. If nothing else, I'll save it for the end of a party and foist it on some half-drunk guests.
Imagine my surprise when this $13 Sekt actually turned out to be good! This sparkling Riesling happens to fall into the 10-15% of Sekt production called Deutscher Sekt, meaning that the fruit comes from Germany. Sotheby's doesn't think much of this wine either, but the Companion asserts that "it is in this small part of the market where there is fine, elegant sparkling wine…" So should you be contemplating a Sekt purchase, Deutscher Sekt is the bubbly to buy.
The Dr. Loosen Sparkling Riesling isn't bottle fermented, the labor-intensive and time-consuming production method favored by the world's best sparkling wines. Instead, the second fermentation (resulting in carbonation) occurs in a large pressurized tank, a method known as "Charmat," keeping costs down. Even so, this Deutscher Sekt proved to be delightful.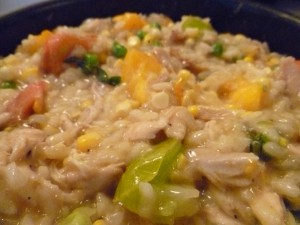 A greenish-golden straw color, it smelled of green pears and something floral, like lily-of-the-valley. On the palate it started lush and sweet, with apple and white grape flavors, before surprisingly small bubbles and zesty acids kicked in. The finish felt spicy, especially at the back of the throat. What fun! And what a shock: a Sekt — Charmat, no less — with elegant bubbles that took me on a little flavor journey. When paired with some risotto, the acids became rounder and the flavors richer. A very food-friendly wine.
I certainly can't recommend that you go out there and buy all the Sekt you can find, but if you do happen upon a Deutscher Sekt at a good price, or better yet, Dr. Loosen's Sparkling Riesling, take a chance and pick it up. That's a Sekt that any international consumer can comprehend.
SUMMARY
NV Dr. Loosen Sparkling Riesling: This food-friendly Deutscher Sekt is the best Sekt I've ever tasted, with a fruity/floral nose, elegant bubbles and sweet fruit balanced by zesty acids. A very fine value, and sure to be great with schnitzel, bratwurst, pasta with cream sauce and light fish dishes. Chill well in the refrigerator before serving.
Grade: B+
Find It: I purchased this bottle at Binny's in Lakeview for $13.