I must admit I didn't have especially high expectations when I RSVP'd to the opening party of Estate Ultra Bar. The name seemed just a touch too over the top, and I imagined an over-designed lounge that would be all flash and no substance.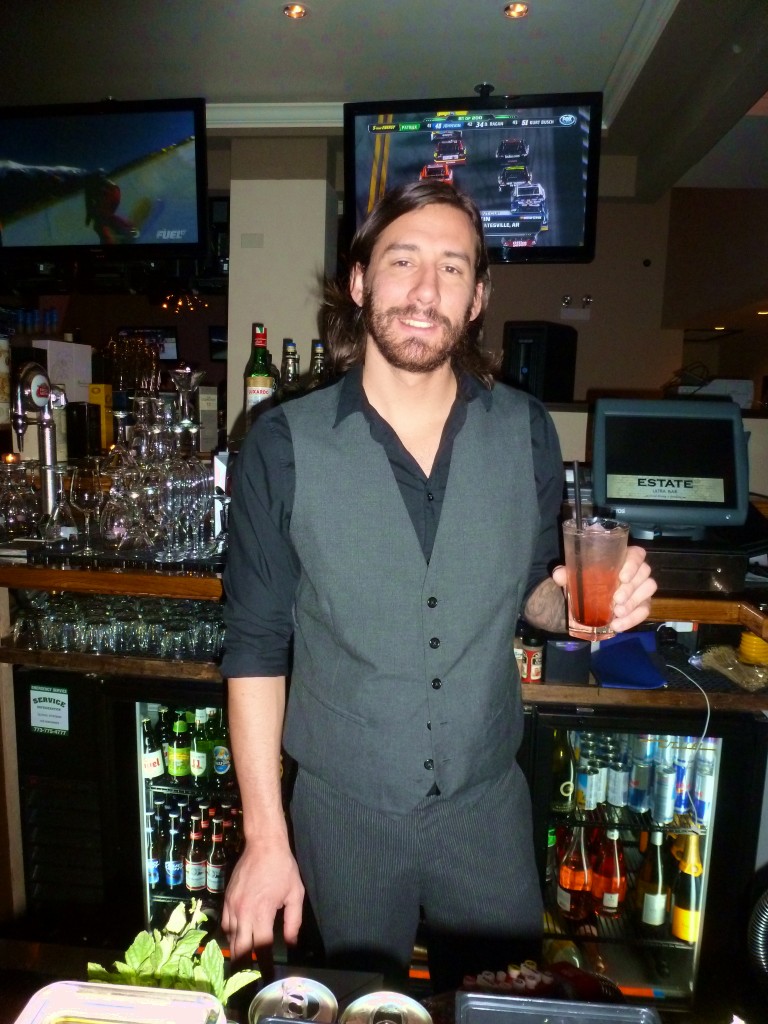 It was a pleasant surprise, therefore, to find an attractive riverside space offering a range of tempting and unusual cocktails. In between bites of impressively beefy sliders and decadently delicious lobster "mac 'n' cheese," I sipped the mojito-like Estate Cocktail, the house drink. Raspberry and pomegranate purées were muddled together along with mint (and ginger?), and mixed with Grey Goose vodka and club soda. I really liked the rather tart fruit flavors mixed with the herbs — a most refreshing and tasty drink.
I chatted with the bartender Blake for a bit, and it turns out this self-effacing fellow not only makes a mean cocktail, he's also one of the investors. He told me that he's happy to make customized drinks for people, and if someone doesn't know exactly what they want, he'll get a sense of the things they like and whip something up.
I wanted to give this a try, so I confided my Odd Bacchus identity and asked for something unusual. He came up with a delightful, well-balanced cocktail that tasted like a light, tart and fizzy cherry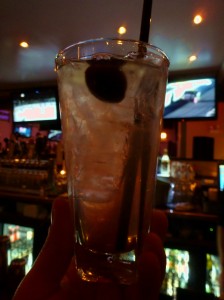 pie. The combination of Effen Black Cherry Vodka, lemon juice, club soda and a splash of cherry juice (garnished with a real brandy-soaked cherry — not some fluorescent maraschino) would be an excellent quaff on a terrace in the summer.
Speaking of which, Blake alerted me that Estate Ultra Bar has the largest roof terrace in Chicago, boasting fantastic river and skyline views. The location on Elston and Diversey might be a little out of the way, but I might be making a few detours once the weather warms up (which looks to be sooner rather than later).
Next time I visit, I am going straight for the Pickle Martini.
Cocktails, Restaurant Reviews, Vodka Effen Black Cherry, Estate Ultra Bar, Grey Goose