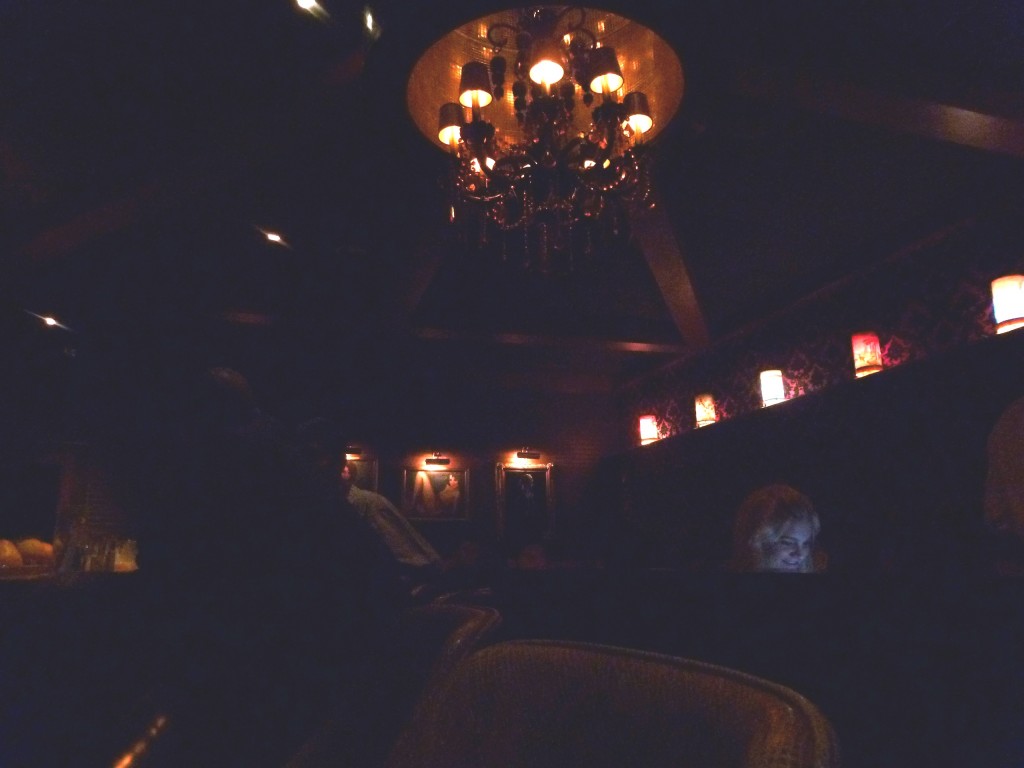 I've had a lot of cocktails in my day — a lot. A lot a lot. But I can count on one hand the drinks that make me long to return to the place where I first sipped them. At the very top of that list is not the Pomada in Menorca, nor the Kir Royale in Burgundy, but the Bijou Cocktail in romantic, exotic Philadelphia. This jewel of a drink was served to me in a bar down an unpromising alley, tucked behind a Mexican restaurant. Not even the concierge of the nearby Rittenhouse Hotel had heard of it.
It's called The Ranstead Room, and though I've only had one drink there, it's currently my favorite bar in the world. To reach this cocktail hideaway, turn west down Ranstead Street from 20th, and look for the black door with the two R's on your left. The door person may request that you wait a little while, but these cocktails are worth it.
Once inside the atmospherically dim space, you might not feel surprised to see Don Draper with his mistress in one of the intimate red leather booths. In the center of the room, a striking black and amber crystal chandelier illuminates a series of gilt-framed pin-up paintings around the wall, covered in a black and cream damask wallpaper. Faux snakeskin-upholstered chairs line the bar, staffed by true cocktail craftsmen.
The retro cocktail menu had an enticing list of vintage cocktails, all priced at $12. How could I choose among a Roman Highball (amaro, ginger, lime, soda), an Arsenic & Old Lace (gin, vermouth, violette, absinthe) and an Antilles (Cognac, vermouth, orange flower water)? Fortunately, I didn't have to.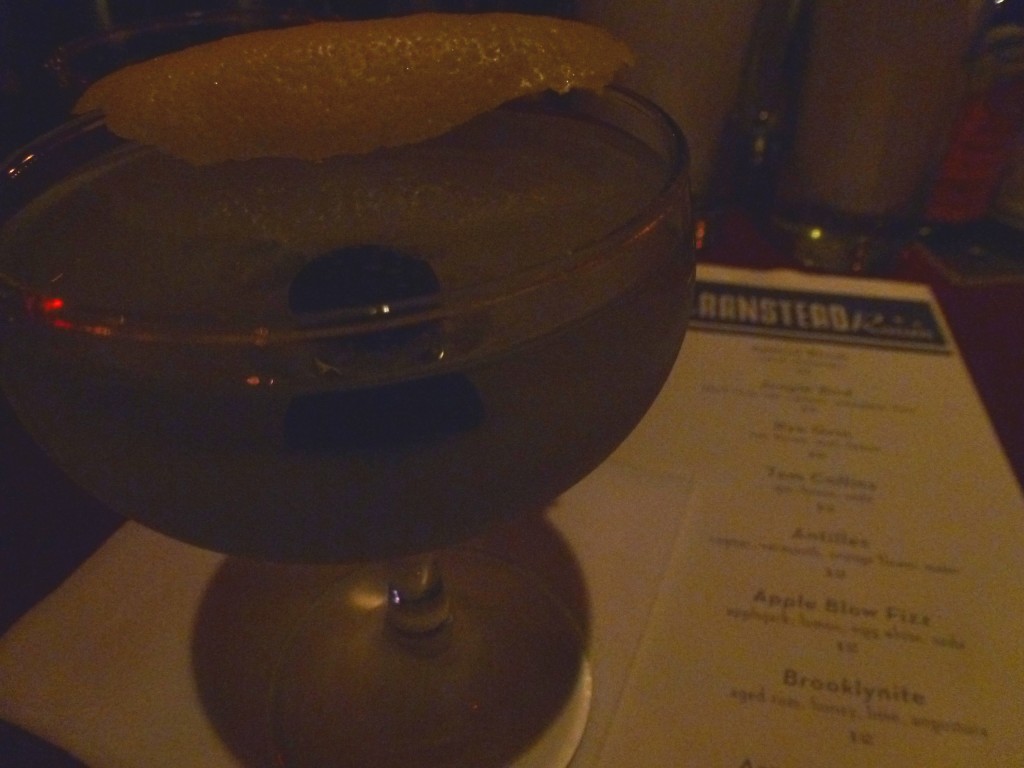 The menu offered a "Bartender's Choice," also $12, which is more of a collaboration than a set daily special. You can tell the bartender what sort of flavors you like (sweet, floral, citrusy, dry, etc.) and your preferred spirit (vodka, gin, whiskey, etc.), and he'll come up with something stupendous. He certainly did for me.
I explained that I like to try unusual stuff, and said that if there was anything he really enjoyed that he didn't get a chance to use very often, he should make a cocktail with that. He asked if I preferred gin or tequila, and he was off. He took some large lumps of ice and cracked them by hand, a process he repeated for almost every cocktail. After filling a small glass pitcher with ice, he added some Beefeater Gin, Green Chartreuse and Dolin Blanc Vermouth (truth be told, it might have been the Dolin's dry vermouth — my notes are inexcusably unclear).
And he stirred. And stirred, and started work on another cocktail or two, and then stirred and tasted and stirred some more. After he gave it a final taste (with a straw) to ensure that the cocktail was satisfactory, the bartender filled a coupe and garnished it with a swathe of lemon zest and a morello cherry.
What bliss. The lemon zest on the rim together with the booze made for an intoxicating aroma, and the cocktail itself felt incredibly smooth considering its alcoholic strength. All that stirring made a difference. The Bijou tasted wonderfully complex — fruity and spicy, but with a dry finish. The aromatics of the gin, the herbaceous bitterness of the Chartreuse, the touch of smooth sweetness from the vermouth — it came together like a flavor symphony. I sound like some sort of giddy (alcoholic) schoolboy, but really, this was one of the best cocktails I've ever had.
The thoughtful bartender, knowing I enjoyed unusual spirits, also gave me a taste from his "secret stash" of Bols Genever, a Dutch gin someone brought back for him from the Netherlands.
That's some darn good service. Combine that with superb cocktails and a downright sexy atmosphere, and you've got a place worth braving a few dark alleys for.
The Ranstead Room
2013 Ranstead Street (215) 523-9999    
Cocktails, Gin, Green Chartreuse, Restaurant Reviews Bijou Cocktail, Ranstead Room, Speakeasy