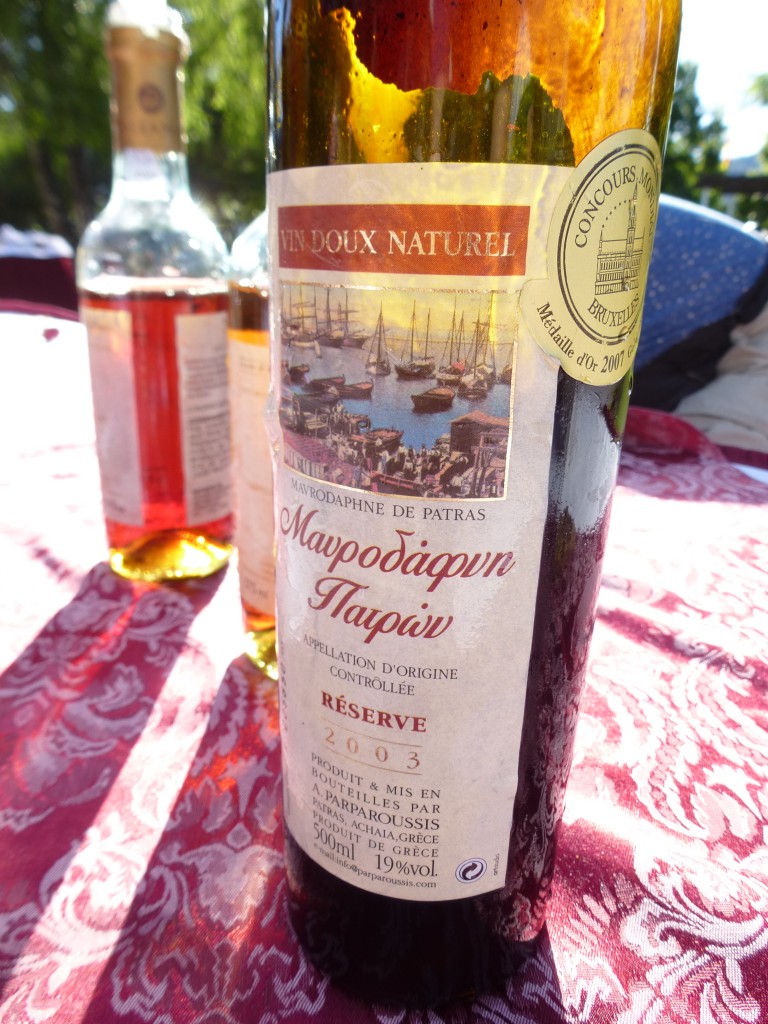 Despite its noble history, Greek wine continues to have a terrible reputation. Partially this is due to Retsina, a pungent, pine-resinated wine common in Greece and "a potent catalyst of taverna nostalgia outside of it," as The Oxford Companion to Wine notes. But mostly it's due to the Ottoman Empire.
When the Ottomans took over Greece in the late 15th century, the local population suffered from hefty taxation and discrimination as Christians, and many people were reduced to little better than serfdom. The wine industry didn't even begin to recover from this period of stagnation until the 1960s, before which most Greek wine was sold in bulk (in barrels, not in bottles), according to the Oxford Companion.
The Sotheby's Wine Encyclopedia argues that "The speed with which the best boutique wineries… have turned around the reputation of Greek wines is nothing less than breathtaking," but I'm afraid the author may be confusing reputation with quality. After all, just a couple of years ago, when I requested a Greek wine recommendation from a salesperson at Binny's, he looked at me like I'd just loudly passed gas.
Whatever the current state of their reputation, Greek wines are some of the most exciting on the market today, as reconfirmed by a recent "Wines of Greece" tasting at the recent Wine Bloggers Conference. After tasting through eight whites, two rosés, nine reds and five dessert wines, it became crystal clear that Greek wines have officially arrived. In addition to the labels I've previously recommended, here are others to seek out:
Assyrtiko from Santorini: This white variety (also spelled Assyrtico) originated on the island of Santorini, a picturesque caldera in the heart of the Aegean Sea. Wines from this very dry, windy island tend to be sunny, minerally and zesty. The 2012 Santo Wines Assyrtiko impressed with lush fruit, refreshing acids and a slate finish, and the 2011 Koutsoyiannopoulos Assyrtiko also brought a smile to my face with appley fruit, zippy acids and some grapefruit peel at the end. I also sampled Assyrtiko in a blend — the 2012 Santo Wines Nykteri combines it with Athiri and Aidani, resulting in a cheery and citrusy wine with notes of exotic spices.
Agiorgitiko from Nemea: Sotheby's calls the Nemea appellation "relatively reliable," and certainly the two Agiorgitikos I tasted support that rather tepid assertion. The Oxford Companion also seems lukewarm about Agiorgitiko, noting that though grapes grown in the higher-elevation Nemea vineyards can produce long-lived wines, Agiorgitiko can often be fruity but lacking in acid. Well, the examples I tried both tasted memorably delicious. The 2007 Skouras Grand Cuvée Nemea had a beautiful aroma of tobacco and cherries, plenty of bright acids, ample fruit and luscious notes of mocha. Nor did the 2004 Nemeion Estate Hgemon Estate let me down, with an enticingly raisiny aroma, big fruit and big spice, and a surprising touch of Robitussin on the finish. "Yes!" I wrote in my notebook.
Xinomavro from Naoussa: The name of this variety translates, rather distressingly, as "acid black," but don't let that deter you, especially if you find an older example. The Oxford Companion notes that Xinomavro ages well, "as mature examples of Naoussa can demonstrate." Sotheby's almost gets excited about Naoussa, writing, "I cautiously suggest that almost any Naoussa could be worth the gamble." I gambled on five examples from this Macedonian region north of Mount Olympus, and most proved delightful:
2010 Thymiopoulos Uranos Naoussa: Lots of cherry and strawberry fruit, but tannic, with an astringent finish.
2009 Kir Yianni Ramnista: Leathery aroma. An earthy and funky wine, also with broad tannins.
2008 Alpha Estate Hedgehog: This single-vineyard wine had a nose of mocha and raisins. Ripely fruity, with something intriguingly green on the tannic finish.
2008 Karydas Naoussa: A lush texture, with juicy red fruit, iron and earth. (In case you're planning a little dinner party, this wine pairs well with grilled wild boar and goat in a pot, according to the website.)
2007 Boutari Grande Reserve Naoussa: This slightly older example had an almost figgy aroma, bright fruit, focused acids and comforting tannins. As predicted by the Oxford Companion, the oldest was indeed the best in this case.
Dessert Wine from Patras or Santorini: I mentioned how fantastic these dessert wines were to an acquaintance, who promptly cut me off, asserting, "Oh, I don't like sweet wines." Oh yes you do. You just don't like insipid alcoholic sugar water, like Schwarze Katz or White Zinfandel. The five dessert wines I sampled at this tasting, on the other hand, were each lively, balanced and positively bursting with flavor:
2004 Sigalas Vinsanto: This blend of 75% Assyrtiko and 25% Aidani from Santorini is "my kind of dessert," I wrote in my notebook. It starts with blast of caramel ("mega caramel attack" were the words I wrote), improbably leavened with appley fruit and fresh acids.
2006 Samos Anthemis: A fortified Muscat-based wine also from Santorini, with rich chocolate-covered raisin fruit balanced by zesty green acids.
2002 Samos Nectar: A non-fortified Muscat, with about half the alcohol content of the Anthemis. I wrote that it's a "Heath Bar in a glass," and yet somehow, again, the acids rise to the occasion and balance things out.
2006 Parparoussis Muscat Rio Patras: This passito or vin de paille-style wine is made from Patras-grown grapes dried in the sun to concentrate their sugars. It smelled enticingly of orange blossom and dark honey, and though it  tasted richly sweet, it was lively too, with some intriguing herbal notes and a zing of spice.
2003 Parparoussis Mavrodaphne Patras Reserve: The Mavrodaphne variety is a specialty of the Patras region, located in the north of the Peloponnese Peninsula. Almost opaque with sediment, this wine had an orangey, tawny port-like aroma, which was just a hint of the magic to come. It tasted raisiny but not at all syrupy, because the acids practically leapt right out of the wine. Indeed, the finish was almost tart — even dry.
If you pass on dessert wines like these, you deny yourself one of life's great pleasures.